2016 Infiniti Q50 Twin Turbo V6 Detailed
engine | infiniti | infiniti q50 | turbo | December 17, 2015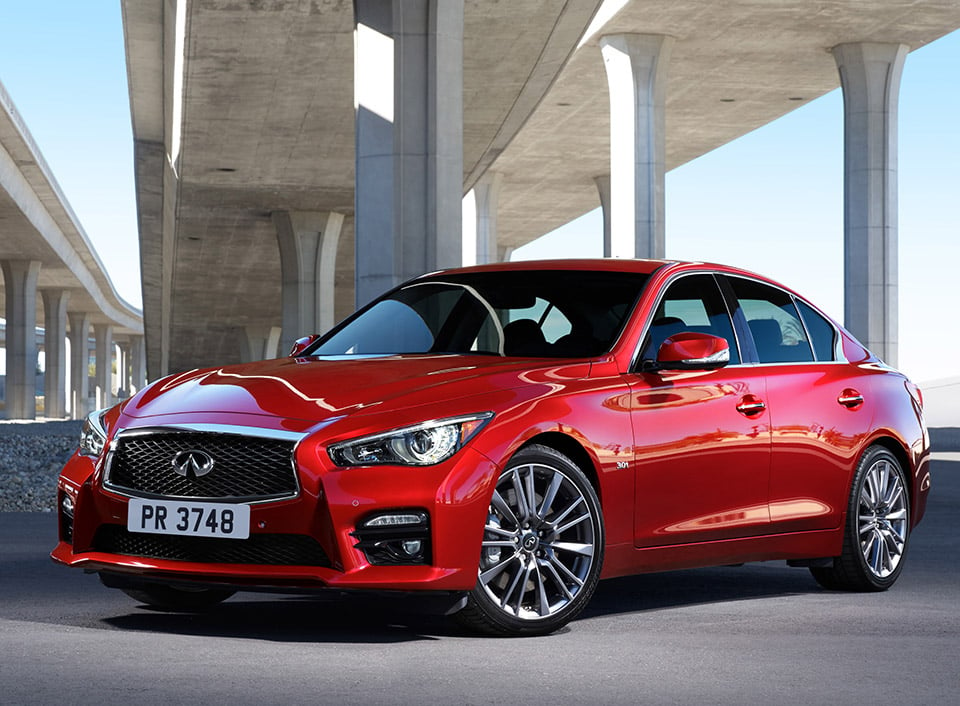 The technology behind turbochargers is very interesting. Being able to make something that takes wasted exhaust gases and makes more power is impressive. Unless you are familiar with turbo technology and how it works, you might not realize just how fast the impellers inside the turbos spin. Infiniti has offered up a few details on its twin-turbo V6 that will be available in the 2016 Q50.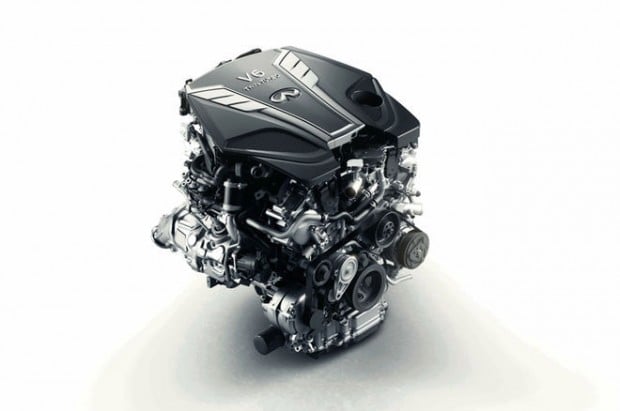 The coolest factoid about the engine is that the turbos spin up to 220,000 RPM. That is an incredible rotational speed compared to the engine's 6,400 RPM. The turbos also benefit from short-runner air-to-water intercoolers, and variable valve tech among other things.
The VR30 twin-turbo V6 engine will be found in mid-range and higher Q50 cars. Base models gets a 2.0-liter turbo four making 208 hp and 258 lb-ft. of torque. The V6 turbo engine makes 300 hp and 295 lb-ft. of torque in its lowest power iteration. The hottest version will make 400 hp and 350 lb-ft of torque, and finds its way under the hood of the Q50 Red Sport 400 (which still isn't the Eau Rouge we were hoping for).