Kia Teases Full-Size SUV Concept for Detroit Unveil
2016 detroit auto show | kia | teaser | January 6, 2016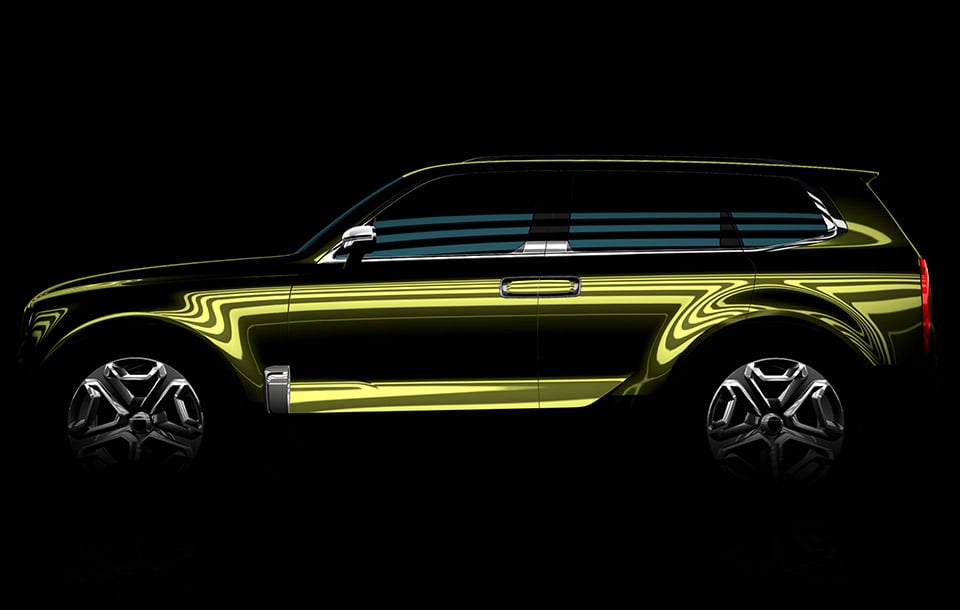 Kia has come a long way over the last few years from a brand you drove because that's all you could afford, to a brand that people actually want to buy. Their current SUVs look nice, are priced well, and have been well received by buyers.
What many have wanted Kia to do is offer up a larger SUV that can haul a bunch of people sticking with that well-priced and attractive mantra the company has done so well in recent years. Kia is now teasing a concept car that will be unveiled at the 2016 North American International Auto Show on January 11. The single image we've got so far looks good to me.
The large SUV was designed in California and promises lots of advanced technology inside. Kia doesn't say that this will be the new large SUV, but the design "suggests" the styling of a future full-size product.