Hyundai Santa Cruz Production Update
hyundai | naias 2016 | santa cruz | truck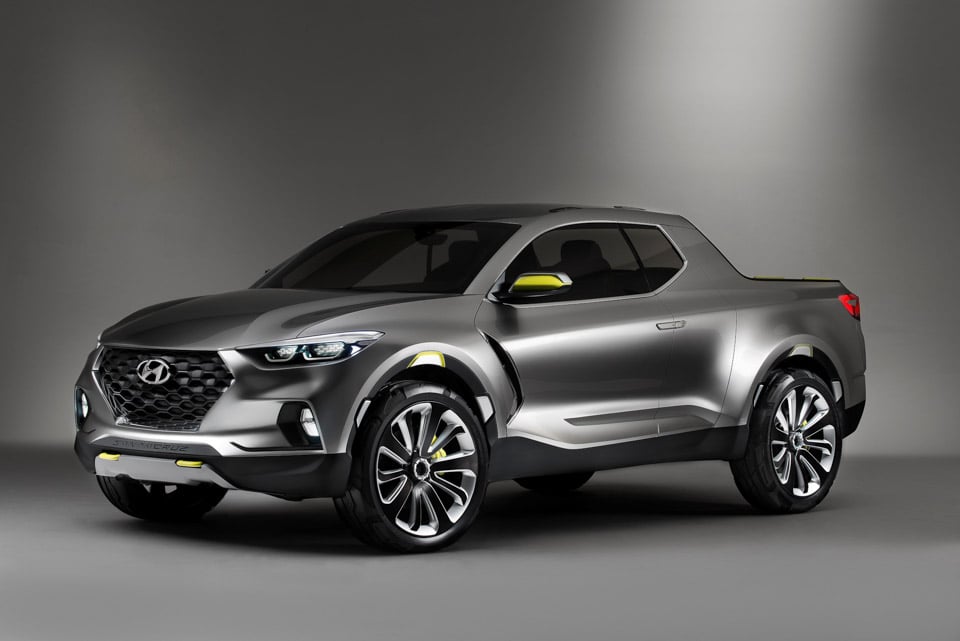 Sure, it's not a real truck and won't be able to do the truck-like things that other mid-size offerings from Toyota, Chevy and GMC, but the Hyundai Santa Cruz is a very good-looking little ride – sort of a modern day version of the Subaru Brat. It debuted at last year's NAIAS as a concept, and at this year's show in Detroit, Hyundai US head Dave Zuchowski hinted that the truck was essentially green-lit for production.
Zuchowski didn't officially confirm the car was going into production, but according to Motoring, he did say that Hyundai is essentially just waiting to announce that intention. "What's the easiest way to say that? We're waiting more for an announcement than we are for an approval, right? HMC [Hyundai Korea head office] is going to dictate [when that happens, but] we feel really good about it," Zuchowski stated.
"It hasn't been officially announced yet. Our timing is not crossing our fingers and waiting for approval, it's trying to figure out when we're going to announce it," he said.
In other words, the Santa Cruz is still going to happen – it's just a matter of when they can announce it. I am looking forward to seeing this thing on the road.