Entire Ford GT Race Team Invited to 24 Hours of Le Mans
circuit de la sarthe | ford gt | le mans | racing | February 5, 2016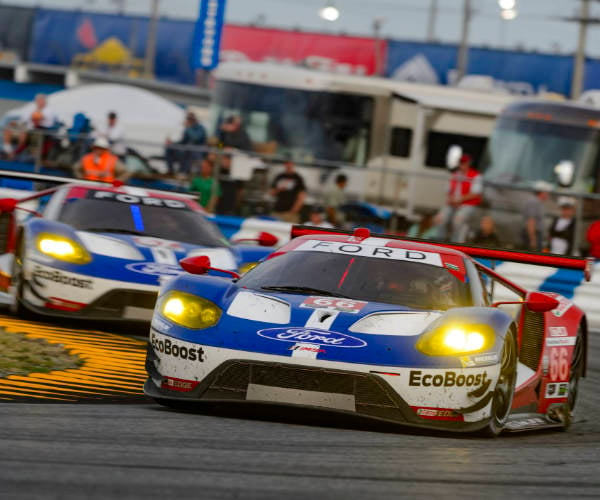 The 24 hour endurance race at Le Mans every year is one of the biggest races on the planet. But unlike other racing events, you have to be invited to participate. Even though Ford built the Ford GT racing cars to race at Le Mans, there was no guarantee that they'd be allowed to run. They no longer have to worry about that anymore since they have received the official invite to participate with all four cars!
The #66 and #67 cars that raced last weekend at the Rolex 24 at Daytona will join their European counterparts, the #68 and #69 at the Circuit de la Sarthe on June 18th and 19th for the grueling 24 hour slugfest.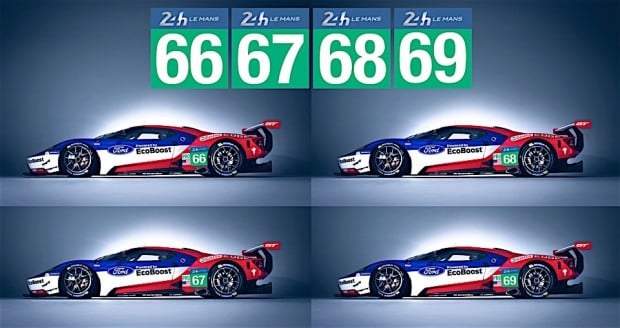 This year's Le Mans race occurs 50 years after the Ford GT first won at Le Mans, and is a significant anniversary for the Blue Oval. Being able to race all four Ford GTs (run by Chip Ganassi Racing) is a big win for Ford and will be a spectacle to behold.
Hopefully, the gearbox issues at the Rolex 24 aren't carried over to the Le Mans race. Despite being in two different series, all the Ford GTs are built identically. This means there's no guarantee the European versions won't have similar problems.
But June is still several months away, and Ford surely has the best engineers they can find working on a solution. They'll need to be at the top of their game, considering how close the finish was in GTLM at the Rolex 24.
Now, how much are airline tickets to France?