Tesla Model S Ride-on Toy Aims to Hook Kids Early
tesla | toys | Video | February 16, 2016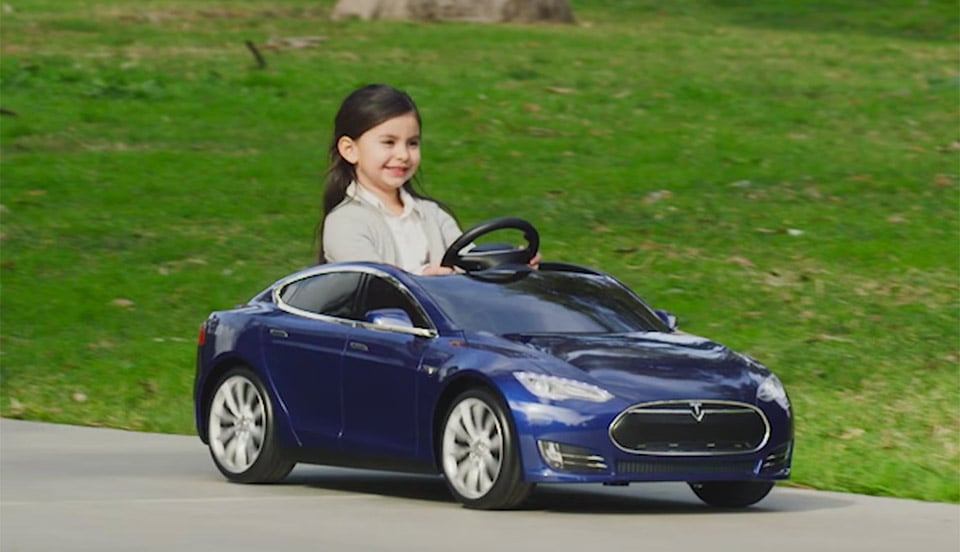 Radio Flyer is a name that I always associate with little red wagons. I had one growing up, and so did my kids. Wagons aren't all that Radio Flyer makes; it also has a slew of other toys including this awesome new Tesla Model S ride-on for kids. Of course, the miniature car is appropriately battery powered.
It has a single seat and can go forward and in reverse. Top speed is 8 mph and the car has working headlights and speakers that you can connect an MP3 player to. The standard battery is a 140 Wh unit with a 190 Wh option for another $50. To put that in perspective, a real Model S comes with either a 70 kWh or a 90 kWh battery pack. Unlike most kids' toys, Radio Flyer uses lithium ion batteries, which can fully recharge in as little as three hours.
It comes in three authentic Tesla Model S paint colors and you can choose matte black or silver wheels. You can even order the car with a cover, special parking place sign, and a custom license plate. The ride-on ships in May starting at $499(USD) with a fully loaded version costing a bit more than $800.