Sports Line Black Bison Mercedes-AMG GT is Dead Sexy
amg | mercedes-amg gt | mercedes-benz | modifications | sports car | February 19, 2016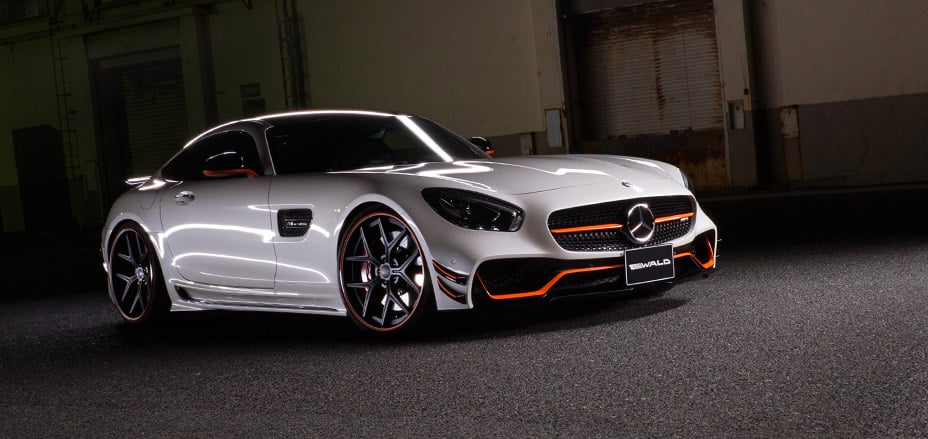 I'm all for track prepped cars that have splitters, louvers, and ducts that actually serve a purpose. I'm not sure if the spats and splitters on the Wald Sports Line Black Bison Edition Mercedes-AMG GT actually work but the car looks so fantastic I am willing to forgive if the aero bits aren't functional.
The name is very weird; the car is neither black nor bison-like in its appearance. Essentially this is a body kit that you can buy and put onto your stock Mercedes-AMG GT. I have seen one of these cars in person, and they are sexy to begin with.
It appears that you can get the trunk spoiler in black bison or normal versions, in carbon or FRP. The canards are offered in black bison only, in carbon or FRP. Black Bison must be the black color as near as I can tell.
Pricing isn't offered, but when you are looking at parts for cars that cost big money to begin with, don't expect the upgrades to be cheap.