Mazda RX-9 Rotates Its Wankel for 2020 Launch
mazda | mazda rx-9 | sports car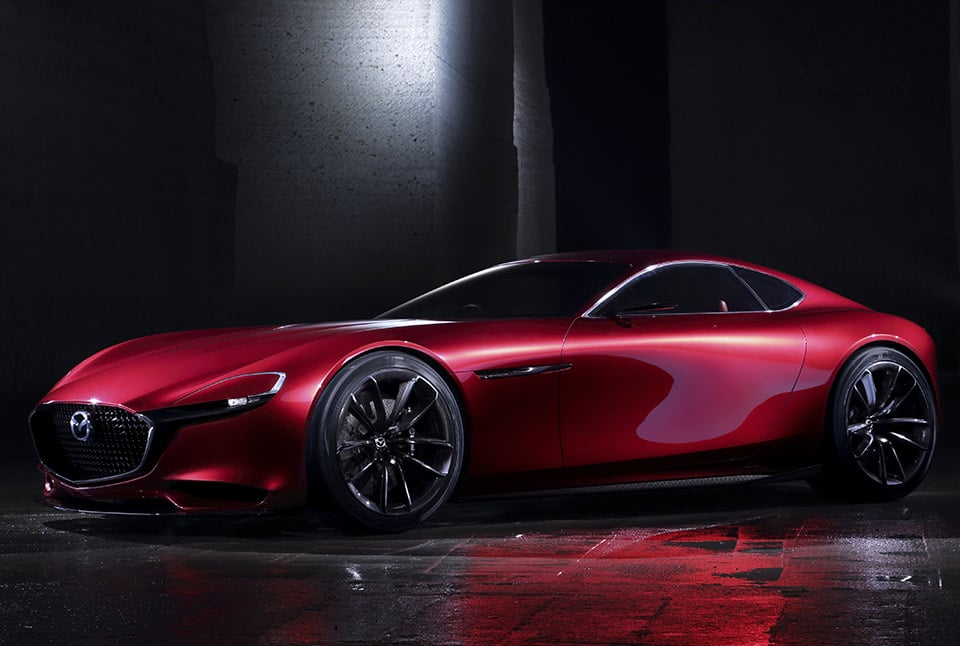 I am more that a bit sad that the days of the affordable performance car are waning. You can still get a decent deal on a Mustang GT, but most Japanese sports cars these days with similar power are very expensive. According to Japanese publication Holiday Auto, Mazda's board has approved the return of rotary power with a new RX-9 performance model, slated for release in 2020.
As for looks, the car is expected to resemble the RX-Vision concept seen earlier this year, though probably not with such extreme proportions. Rumor has it that the rear-wheel drive sports car will have about 400 hp, and weigh around 2,800 lb, which should make for impressive performance. The engine is expected to be a twin turbo 1.6L rotary with a manual or automatic transmission. Rotary engines aren't exactly known for longevity, so hopefully that will be addressed with this new car.
The big downside is that the price is rumored to be "under 8 million yen," which is only slightly under $80,000. This seems like a case of too little power for that much money to me, so hopefully the actual price will be significantly lower. Give me a sub $40k Mazda RX, and it gets a lot more interesting.