2017 Chevrolet Colorado Gets New V6 and 8-Speed Auto
chevrolet | colorado | truck | August 29, 2016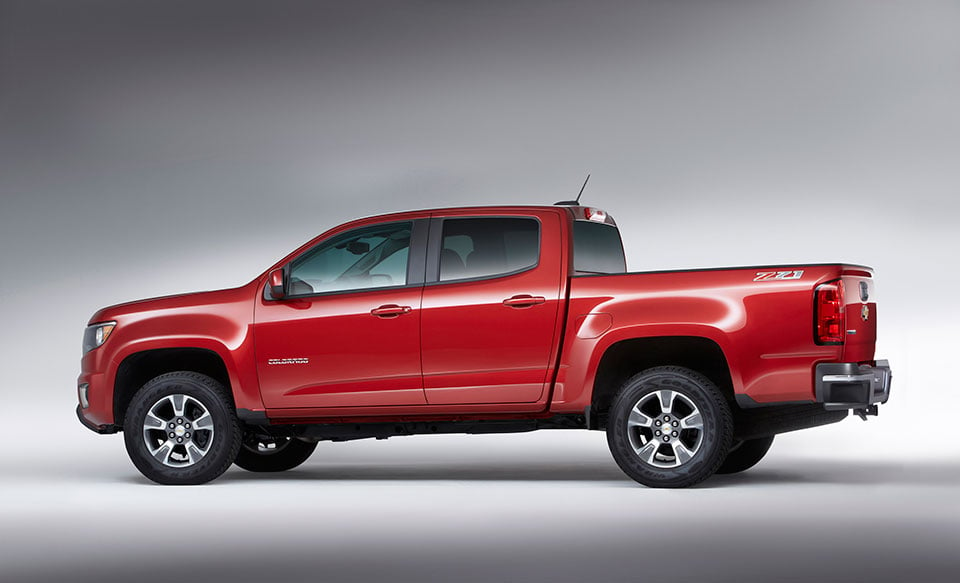 Chevrolet has announced a few nice updates to the 2017 Colorado midsize truck. These include an all-new V6 engine as standard that gets improved tech inside including new variable valve timing for intake and exhaust, improved direct injection, and active fuel management. This will deactivate two of the six cylinders under light throttle application to improve fuel economy – a tactic typically used in modern V8s to great effect.
The new V6 is still a 3.6-liter engine and gets a slight bump to 308hp and 275 lb-ft. of torque. The new 8-speed automatic replaces the outgoing 6-speed, has a wider gear ratio spread, and a numerically lower first gear to make starting with heavy loads easier. More gears usually mean greater fuel economy as well, though there is no indication of how much of an improvement in fuel economy Colorado's updated technologies will make.
The Colorado has proven to be very popular with Chevy on target to sell 160,000 units in its first two years on market. The Colorado currently has 23% of the mid-size truck segment.