2024 Chevrolet Blazer EV Tops Out at 557 Horsepower
2024 | chevrolet | chevrolet blazer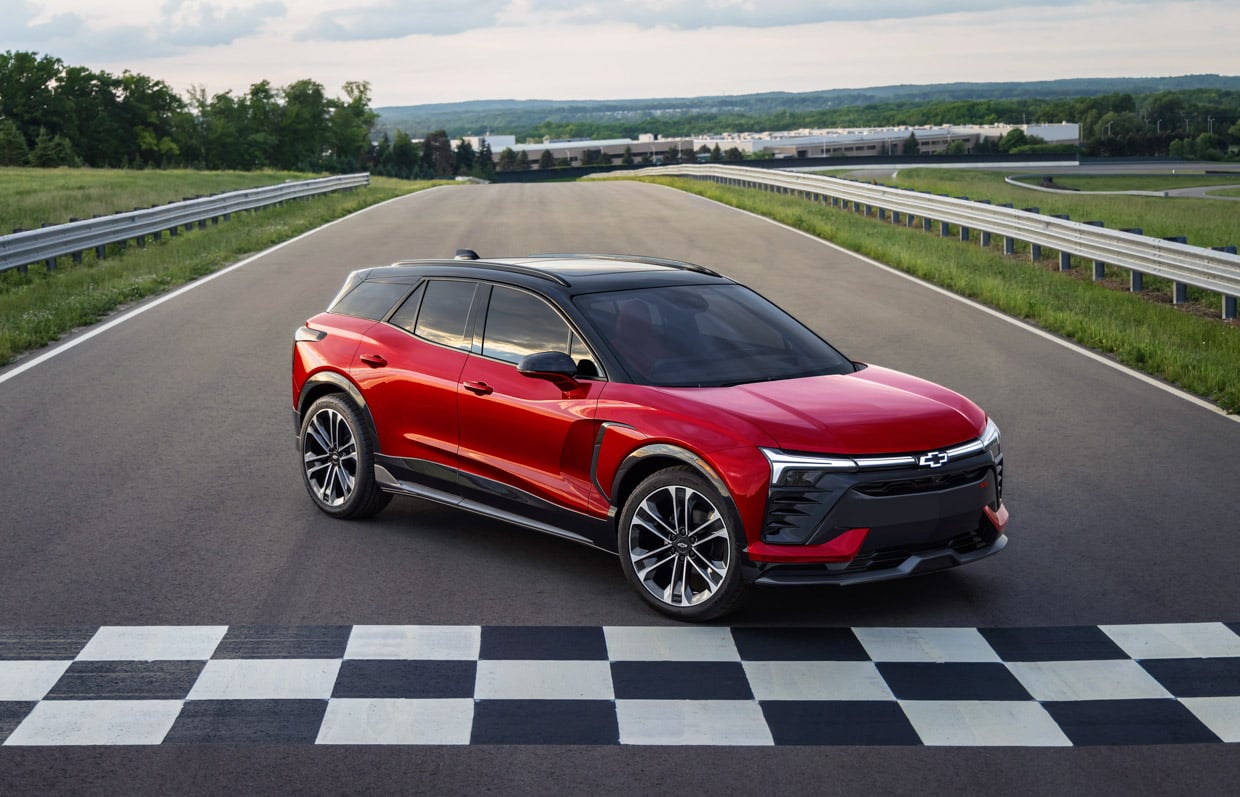 I've driven the current gas-powered Chevy Blazer, and while I like its styling, I wasn't very impressed with its powertrain or driving dynamics. But with the announcement of the 2024 Blazer EV, that could all change. The battery-electric Blazer looks especially good in its SS performance version shown in the photos here.
The compact crossover will be available in front-wheel drive, rear-wheel-drive, and all-wheel drive motor configurations – something I don't recall seeing in any other vehicle but likely to happen more and more with EVs thanks to the nature of motor packaging.
There will be four trim levels available, including a 1LT with 247 miles of range, a 2LT with 293 miles of range, an RS with 320 miles of range, and the SS with 290 miles of range. Riding on enormous 22″ wheels, the SS performance model will produce an impressive 557 horsepower and 648 lb-ft. of torque, and can accelerate from 0 to 60 mph in under 4 seconds. The SS also gets standard Super Cruise for hands-free highway driving.
RS and SS trim models will support DC fast charging up to 190 kW, which Chevy says can add about 78 miles of range in 10 minutes. I'm excited to see how the lower center of gravity and added weight of the battery pack helps with handling, as EVs tend to be more stable and feel better planted than similarly sized gas-powered vehicles.
Prices for the 2024 Chevy Blazer EV start at $44,955 for the 1LT, $47,595 for the 2LT, $51,995 for the RS, and $65,995 for the SS. Those prices are pretty competitive with Ford Mustang Mach-E, which ranges from $43,895 to $59,900 for the GT model, which has 98 fewer horsepower than the Blazer EV SS. The first Blazer EVs are expected to hit dealerships in the Summer of 2023, and Chevy is taking reservations now with a $100 deposit.