Porsche Panamera 4 E-Hybrid Packs Green-ish Punch
porsche | porsche panamera | September 9, 2016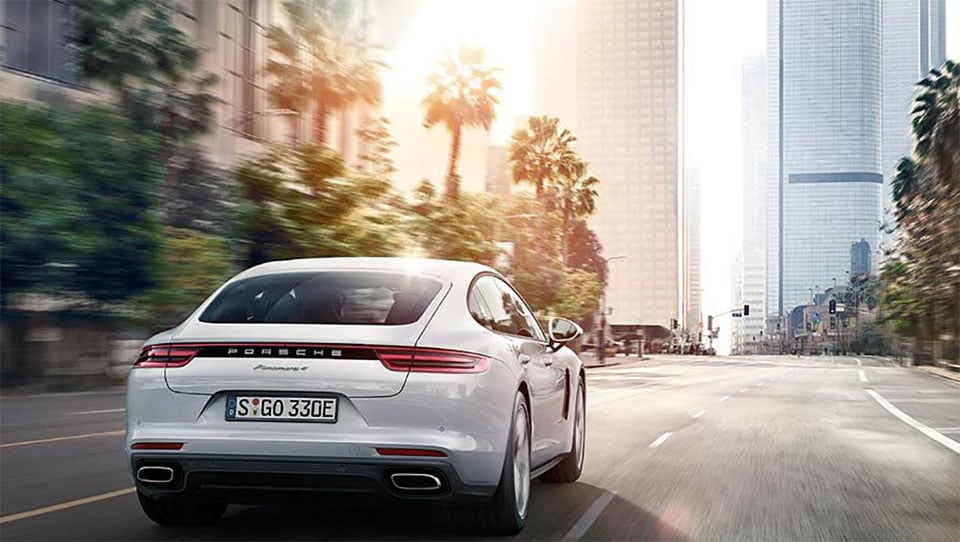 Porsche has a new way for buyers of its big and much better looking Panamera to feel better about driving a powerful sports car. The new ride is the Panamera 4-E Hybrid and it has 360kW, or about 462 hp under foot. The car has energy consumption of 15.9 kWh/100kn and combined fuel consumption of 2.5L/100km, based on European standards. I'm not sure what that works out to in EPA mpg though.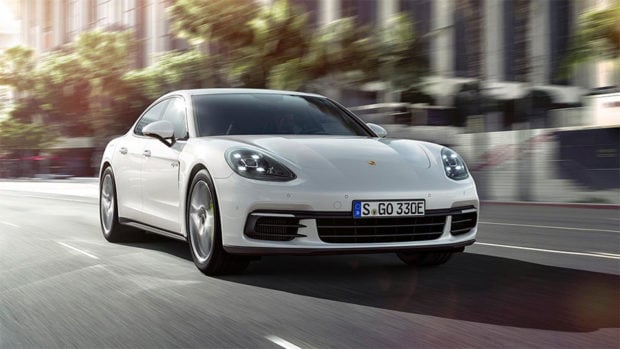 The car is a plug-in hybrid and can drive 50 km (~31 mi) on electricity alone and reach a top speed of 140km/h (~87 mph) on electricity. The car has all-wheel drive and a top speed of 278 km/h (~173 mph) and an impressive 516 lb-ft. of torque. Porsche says the hybrid can reach 100 km/h (~62 mph) in 4.6 seconds from a standstill.
The powertrain uses an 8-speed PDK transmission and the electric motor is mated with a liquid-cooled lithium-ion battery. That battery is built into the luggage compartment floor and can charge fully in 3.6 hours. Porsche expects to start shipping the hybrid in Europe next April, with the rest of the world getting the car later in 2017.