Chevy Bolt EV Takes on Tesla with 238-mile Range
chevrolet | chevrolet bolt | EV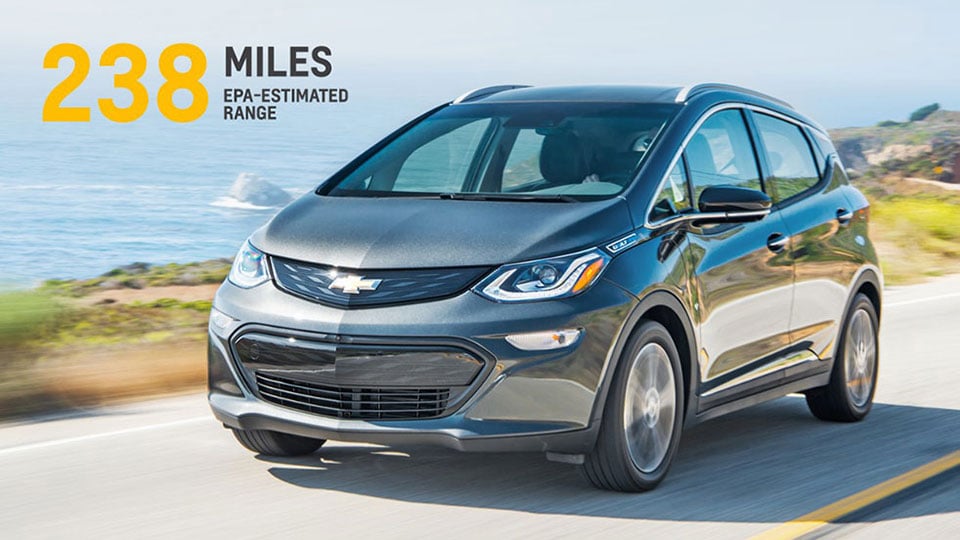 Chevrolet is offering up some impressive details on its new 2017 Bolt EV and its EPA estimated driving range. The Bolt EV has an estimated driving range of 238 miles on a single charge. That makes this one of the best EVs on the market from a driving range perspective.
The Bolt EV will have a MSRP below $37,500 before the federal tax credit of $7,500 is taken off. That means that the Bolt EV has the potential of being around $30,000 after rebates. That is an impressive price for an EV with that sort of driving range. The Bolt EV will go on sale later this year.
Chevrolet also says that the Bolt will do 0-to-60 in under 7 seconds, and will include plenty of cargo space, technology, and safety features as well. Among those features are a big 10.2″ touchscreen infotainment system, surround-view cameras, and a rear view mirror with a built-in LCD screen that can display video from the backup camera, providing a unobstructed rear view.