De Remetz Tesla Model S Hearse Keeps you Green to the Grave
EV | hearse | tesla | tesla hearse | weird | October 3, 2016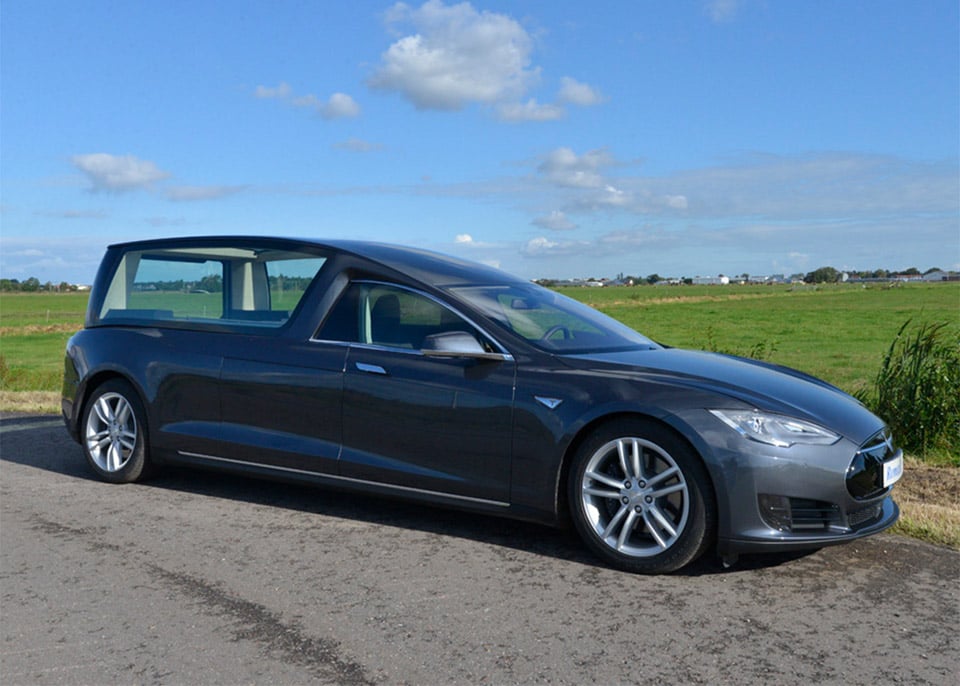 The Tesla Model S is a popular car for the green set that wants style, performance, and a bit of luxury without having to pollute the environment. If you live a green lifestyle, you might want to live a green deathstyle as well. If you need a proper environmentally-friendly conveyance to your final resting place, De Remetz has your ride.
The company will convert a Tesla Model S into an electric hearse. The Tesla hearse is based on the Model 70S, and its back has a tailgate and a pair of half doors allow access to funeral supplies. The Tesla hearse promises a range of 217 miles per charge.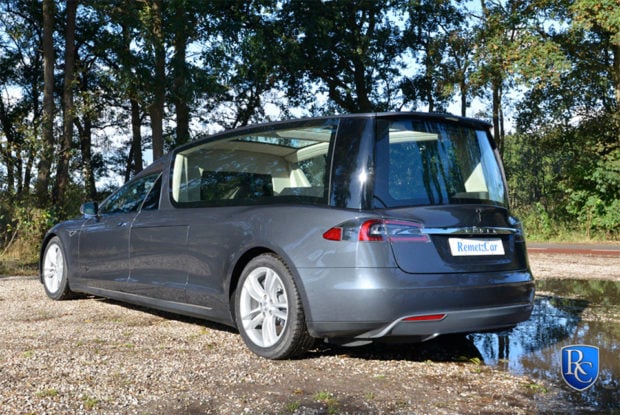 They says that they take into account the original lines of the Tesla to retain the "sporty character" when the conversion is complete.