Chevrolet Colorado ZH2 Is the Fuel-cell Army Truck of our Dreams
chevrolet | chevrolet colorado | gm | military | October 4, 2016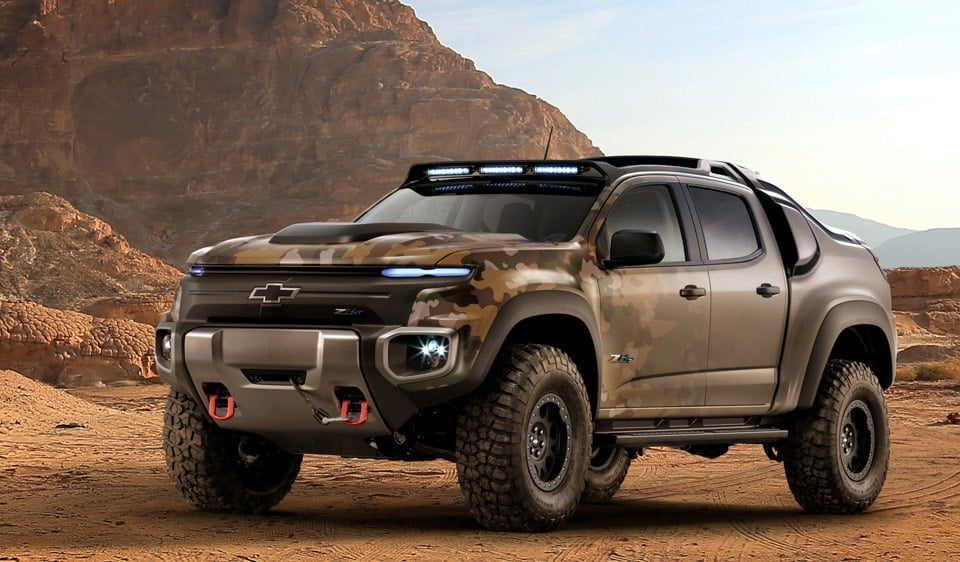 What you see here is the hydrogen fuel cell Chevrolet Colorado ZH2 that GM and the US Army have been teasing us with for a while now. The truck was finally revealed at a Military event and it looks awesome.
The ZH2 was born out of a collaboration between GM and the U.S. Army Tank Automotive Research, Development and Engineering Center (TARDEC). The truck has been reinforced inside and out for extreme off-road duty. It was designed with input from the military to develop a vehicle with low acoustic and thermal signatures, and plenty of electric torque at all four wheels.
The truck stands over 6.5 feet-tall, rides on 37-inch tires, and has a special Exportable Power Take-off unit that can juice up field operations if needed. It also offers the ability to produce clean drinking water as a by-product.
The truck will be evaluated in future for near silent off-road applications in extreme conditions. Regardless of whether the Army actually uses this truck, Chevy should throw a diesel or an LS crate engine in this thing and sell it to the public just as it sits. I am all in.