Mazda Speedster Evolution and MX-5 RH Kuro are Track Guy Dreams
mazda | mazda miata | mazda mx-5 | sema 2016 | October 27, 2016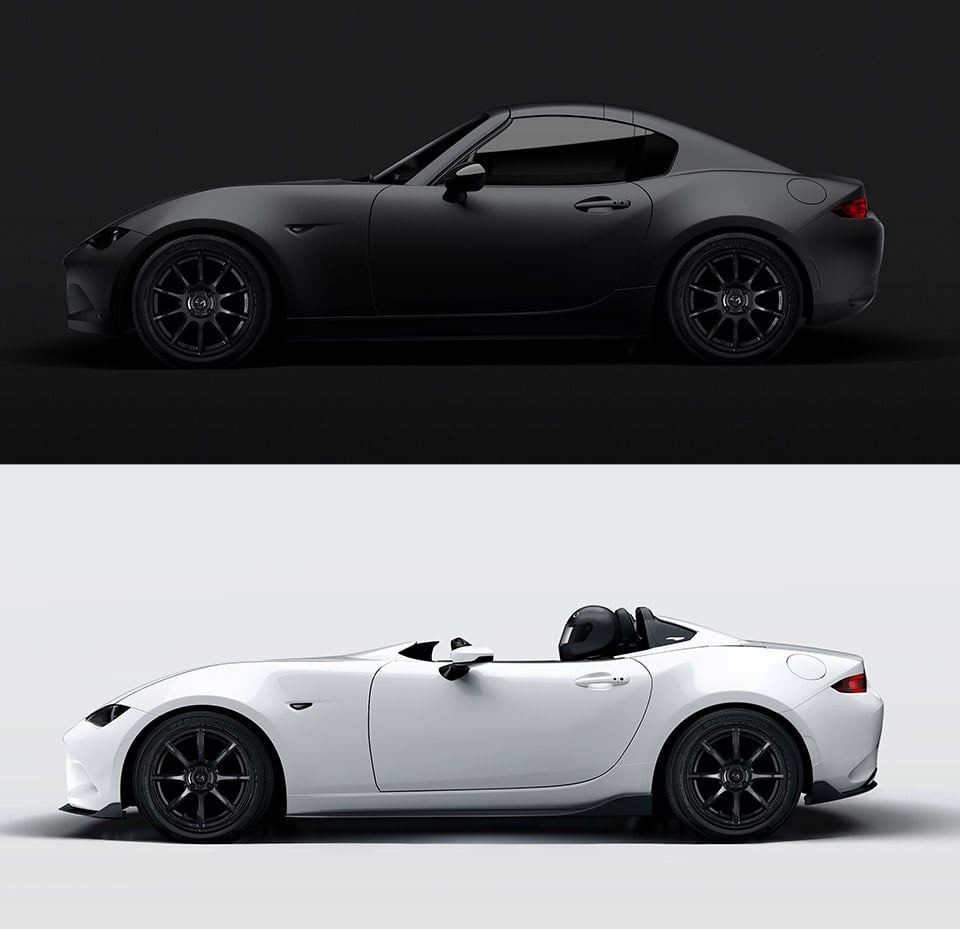 Mazda has a pair of sweet MX-5 concepts that will be coming to SEMA 2016 early next month and I want them both in my garage. The MX-5 RH Kuro has a cool custom paint color that is a semi-matte metallic in grey. It also has forged wheels, BFG Rival G-Force tires, and MX-5 Cup Car suspension.
That sounds like a fantastic little beast, but it's not the most appealing of the duo. The Speedster Evolution put the already svelte ~2,300 pound roadster on a diet by shedding the soft top and removing the windshield.
That puts the car right at 2,000 pounds. It also gets fancy suspension, racing seats, and racing harnesses inside. The 350 pound weight loss should make this a great performer even with the stock 155 hp four-banger under the hood.