Watch a Volvo Big Rig Take on a Polestar Race Car
polestar | trucks | volvo | volvo trucks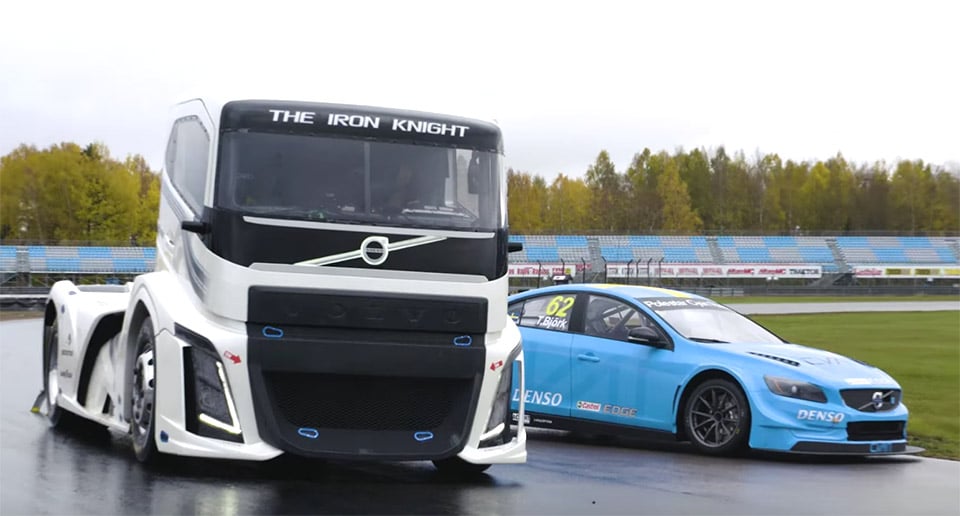 Volvo makes some cool cars and big rigs for work and it races both types of vehicles. Big rig racing is something that most of us never see, but it happens, and Volvo's latest weapon is called the Iron Knight. This truck has a big quad-turbo diesel engine that makes an insane 2,400 hp and 4,425 lb-ft. of torque.
With all that power and torque, the truck can reach 62mph in 4.6 seconds. Recently, Volvo pitted this racing truck against its 400 hp S60 Polestar TC1 race car and they set off around the track for a couple of head-to-head tests, including a drag race, and a lap around a road course. Naturally, the truck performs better in a straight line, while the S60 corners much better.
It's pretty insane to see a big rig flying around the track with the dead sexy blue Polestar. I'm of the opinion that the only color a Volvo should wear is that blue. Watch the race yourself above.