Ford GT Has a 216 MPH Top Speed! OMG!
ford | ford gt | sports cars | supercars | January 25, 2017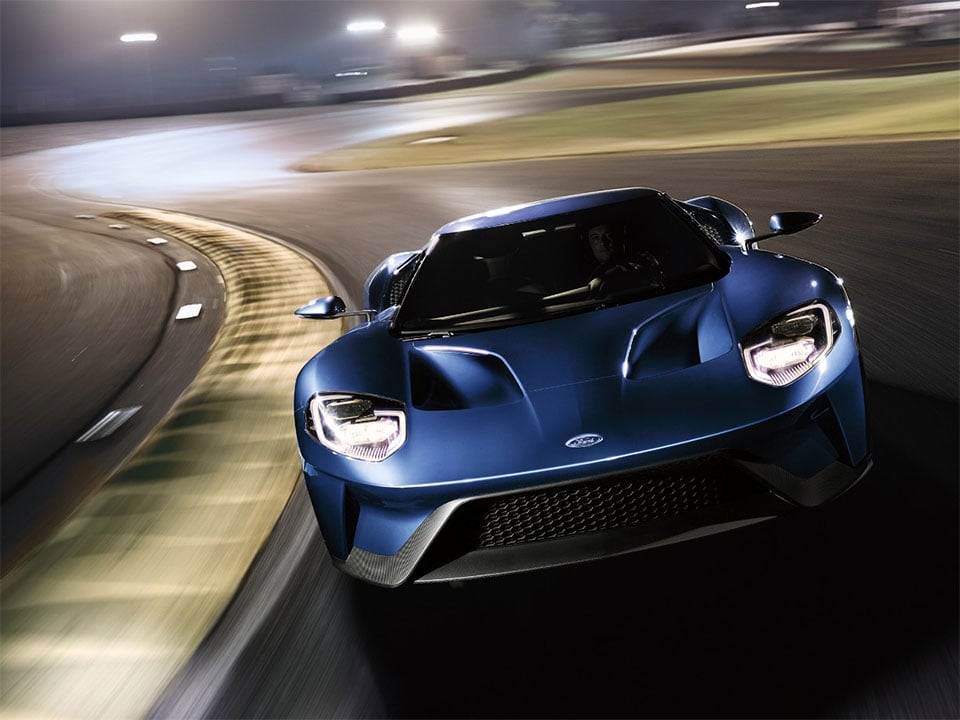 Ford is offering up new some performance details on the 2017 Ford GT, and is comparing the car to some of the the performance heavyweights out there. The company says that the active aero systems of the car give it an incredible top speed of 216 mph, the highest speed of any Ford production vehicle ever.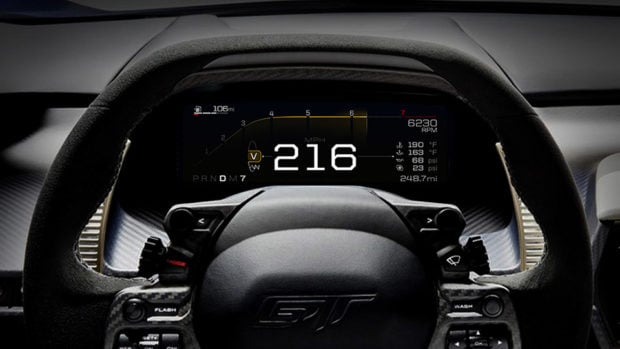 That aerodynamic system allows for optimal downforce when needed and ideal drag for top speed. Ford has also talked about how the GT compares to cars like the McLaren 657LT and the Ferrari 458 Speciale. All three of the cars have made fast laps around Canada's Calabogie Motorsports Park, but the GT is now the fastest of the bunch. The Ford GT put down a lap time of 2:09.8 compared to the McLaren's 2:10.8, and the Ferrari's 2:12.9 lap time.
The Ford GT has a 647 hp 3.5L EcoBoost V6 producing 550 lb-ft. of torque in a car weighing just over 3,000 pounds, resulting in a power-to-weight ratio of an impressive 4.72 lb/hp.