Dodge Demon to Be a Single Seater?
dodge | dodge challenger srt demon | dodge demon | February 1, 2017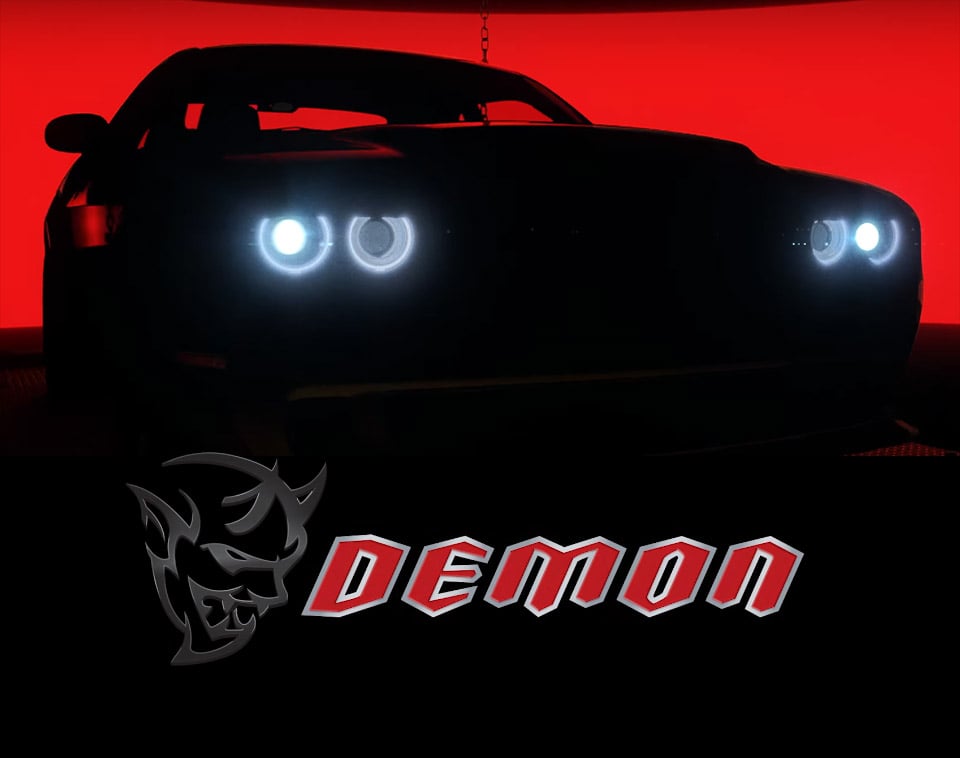 We already know that the Dodge Challenger SRT Demon will be more powerful and weigh about 200 pounds less than the current Challenger SRT Hellcat. But until now, I had assumed that most of the weight loss would come from lightweight materials for the hood, roof, and wheels, and maybe a little less sound insulation. But if this rumor holds true, the Demon will be losing a big chunk of its weight by deleting all seats other than the one needed for its driver.
According to reports from Autoblog and Jalopnik, the Demon will lose 113 of those pounds by removing not just the rear seat (like the Shelby GT350R) but also ripping out the front passenger seat and its restraints. So basically, if you buy a Demon, don't expect to give your buddies any hot laps in it.
That said, it sure looks like there's are four seats in the silhouetted Demon in this video clip:
I'm guessing that's either an oversight, or an intentional bit of trickery so as not to give away the details too soon.
Other changes include wheels which cut 16 pounds in total, 18 pounds in the removal of insulation and other vibration dampening components, and another 20 pounds by getting rid of the trunk liner and spare tire. That said, the larger fender flares add back about 17 pounds of weight.
Still, with the lightest Challenger Hellcat weighing in at nearly 4,500 pounds, the Demon isn't exactly going to be a featherweight.