Up Close: Mercedes-AMG GT C Edition 50
amg | mercedes-amg | mercedes-amg gt | mercedes-benz | February 13, 2017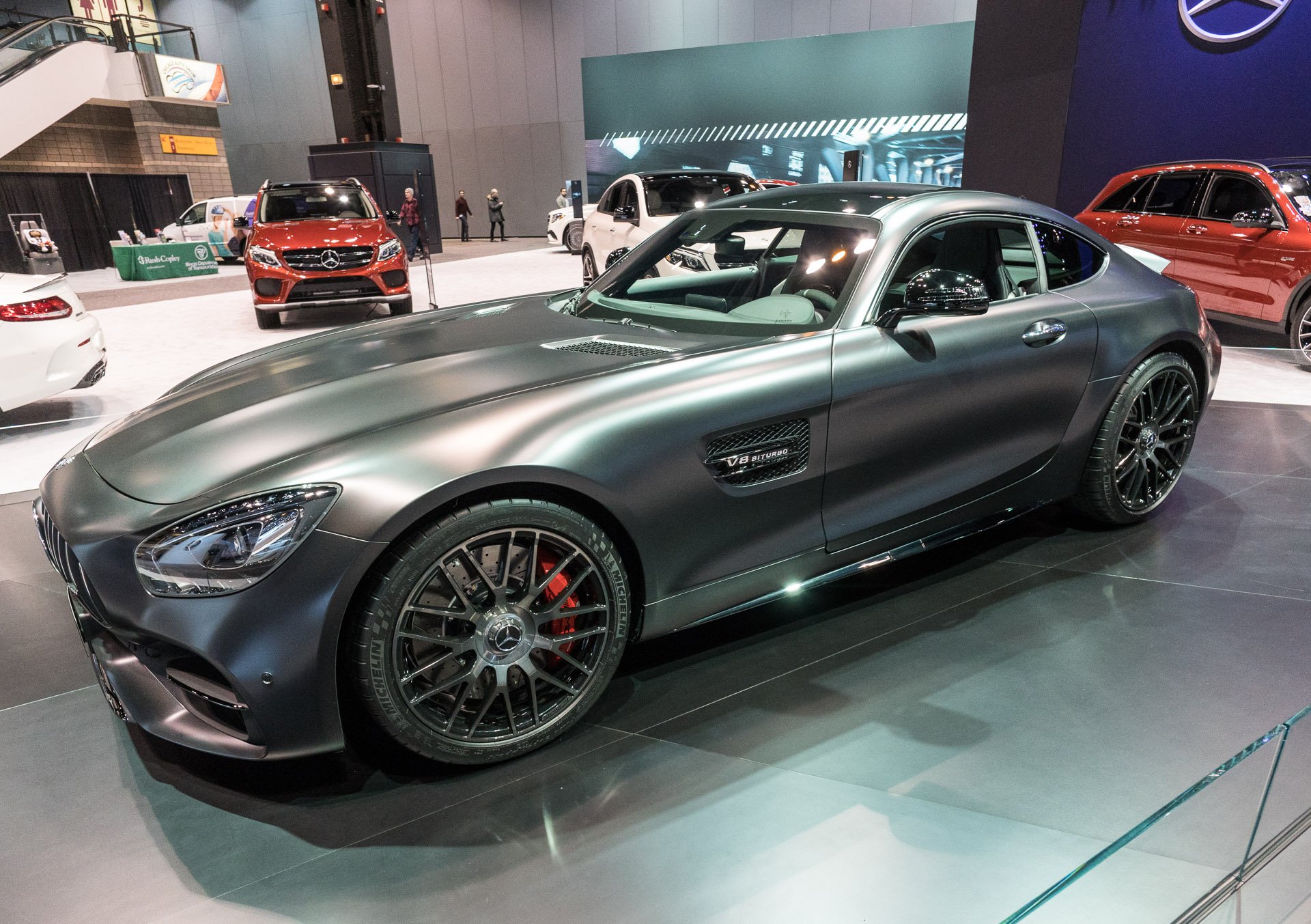 The Chicago Auto Show is one of my favorite industry shows. I'm not just saying this because I live in Chicago either. It's really an awesome show for both the media and for car buyers, with aisles upon aisles loaded up with hundreds of great new cars. There's something for everyone, from rugged trucks, to comfy grocery getters, to exotic sports cars, like this awesome Mercedes-AMG GT C.
This very special GT C is being produced in small numbers to celebrate Mercedes-AMG's 50th anniversary, and looks fantastic decked out in a matte finish called Graphite Grey Magno, along with sleek black chrome accents.
The GT C Coupe has a killer 550 hp variant of AMG's 4.0-liter biturbo V8 engine, pushing out 501 lb-ft. of torque. The car also has a performance exhaust system, dynamically adaptive engine mounts, wide wheels, a widened rear stance, and a specially-tuned version of AMG's 7-speed dual-clutch transmission. The car is said to do 0-to-60 mph in just 3.6 seconds, with a top speed of 197 mph.
While I couldn't get a great look inside the cabin, we'll just have to trust AMG when they say it's got an exclusive Nappa seating with grey diamond-pattern stitching, and a D-shaped Dinamica microfiber covered steering wheel.
While this is the coupe model, Mercedes-AMG is also building a roadster version. Only 50 of each car will be built, making this one of a very exclusive group of cars.