Mercedes-Maybach G650 Landaulet: A Very Fancy G-Wagen
mercedes | mercedes g-class | mercedes-benz | mercedes-maybach | February 14, 2017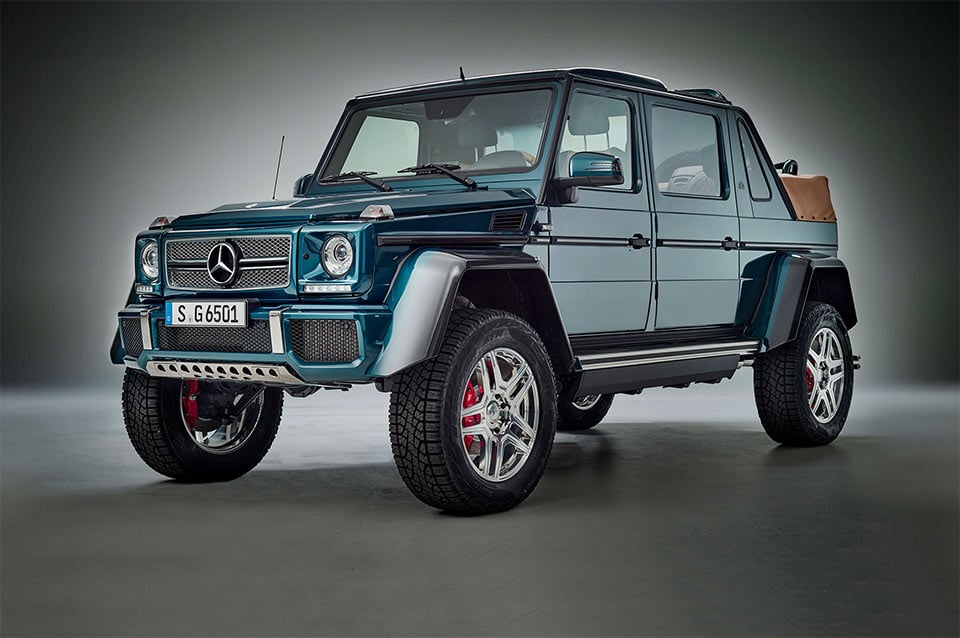 If you are in the market for a G-Wagen and you have the scratch to buy one, the Mercedes-Maybach G650 Landaulet may be the most luxurious of them all. The car has broken cover ahead of the official unveil at the 2017 Geneva Motor Show and it looks very cool.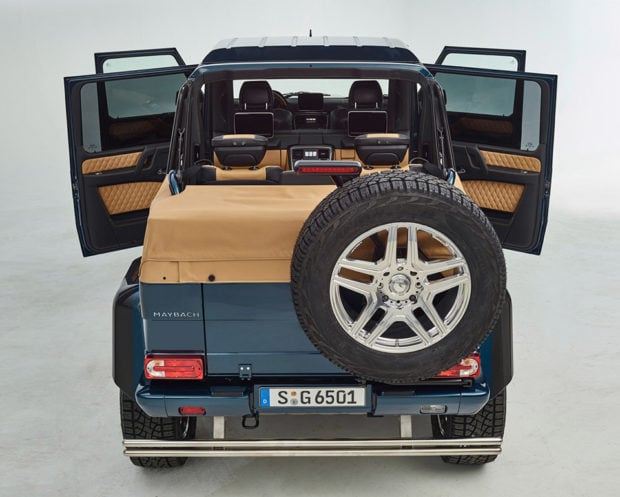 The G650 Landaulet has an electric retractable fabric roof, and exterior storage. Under the hood, it packs a Mercedes-AMG V12 twin turbo engine making 630 hp and 738 lb-ft of torque. Its wheelbase is 135-inches long, the overall length is 210.4 inches, and it's 88-inches tall. It's not just the outside that's fancy. The Landaulet's extravagant interior lets four passengers ride in the lap of some serious luxury, with perks like diamond stitching, massaging seats, and thermal cupholders.
With the help of its portal axles, it's got almost 18″ of ground clearance, and 100% differential locks, so this beast should have good off-road performance as well – though you might want to change out those giant 22″ wheels before you head for the rocks.
A factory G63 AMG starts around $139,000 (USD) and the G65 AMG kicks off over $217,000. Since Mercedes-Maybach only plans to make 99 of these, and with all of the upgrades, you can expect the G650 Landaulet to be a very expensive bit of kit.