2017 Ford Raptor Gets the Hennessey VelociRaptor Treatment
ford | ford raptor | hennessey | March 3, 2017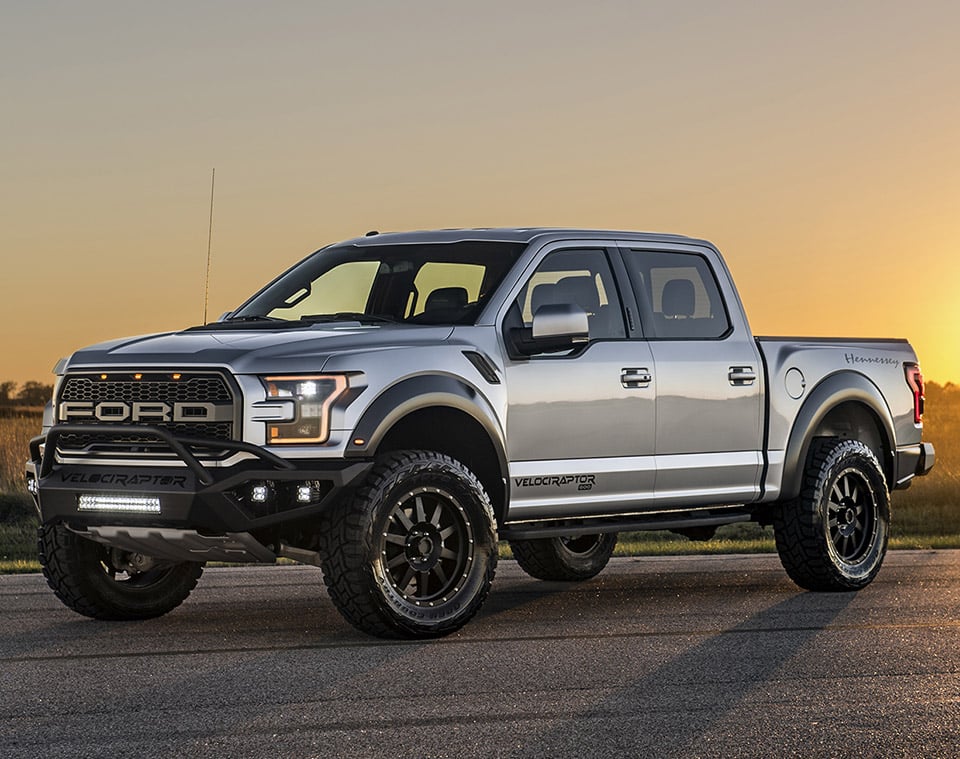 Hennessey has announced that its VelociRaptor 600 tuning package is now available on the 2017 Ford F-150 Raptor truck. The update adds in high-flow air induction and an updated turbo system. The air-to-air intercooler and piping are also updated, along with a new engine management system, stainless steel exhaust, and more.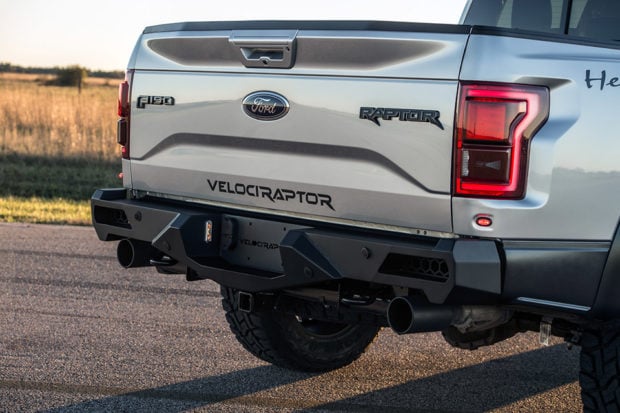 The Stage 1 package also gets unique front and rear bumpers, 20″ 10-spoke wheels, wrapped in 35″ Toyo off-road tires. The truck gets a 3-inch suspension lift an extra LED lights as well. With the tuning and mods in place, the engine pushes out 605 bhp @ 6,000 rpm, and delivers 622 lb-ft. of torque at 4,000 rpm. Hennessey says the truck can reach 60 mph in 4.2 seconds and run the quarter mile in 12.9 seconds.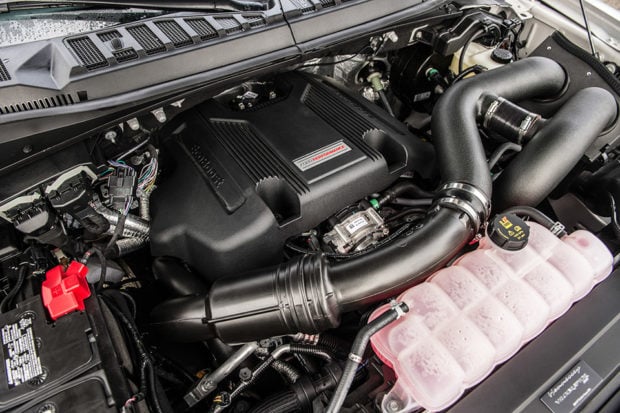 Production is limited to 100 units for 2017, and each will have its own commemorative interior plaque. Each VelociRaptor-equipped truck gets a 3-year/36,000 mile warranty. There's no word yet on pricing, but with the Raptor itself starting at more than $50,000, I don't expect it to be cheap.