Custom Land Rover Defender 6×6 for Sale
6x6 | auctions | ebay | land rover | June 7, 2017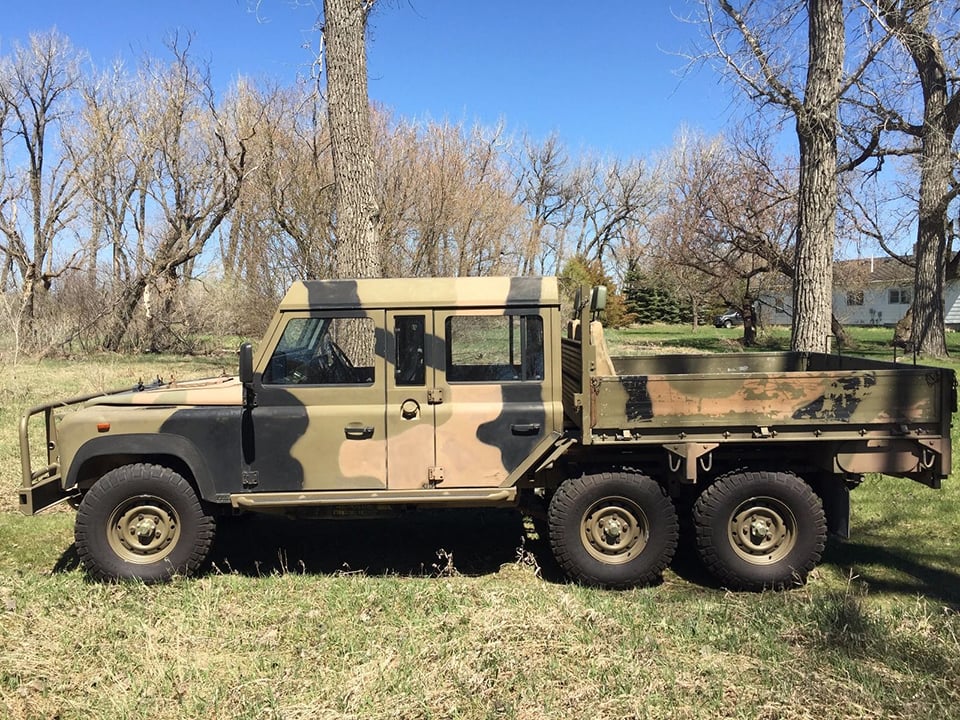 Do you like Land Rovers? Bet you haven't seen one quite like this. What you're looking at is a customized 1991 Defender which has been fitted with a 6-wheel drivetrain and a double cab.
This rare Perentie Double Cab Defender is just one of 26 ever made. It was built for the Australian Army by JRA Limited, and this one is the only one known to have made it to the United States. It's been driven nearly 50,000 miles since new, so it's definitely seen some use.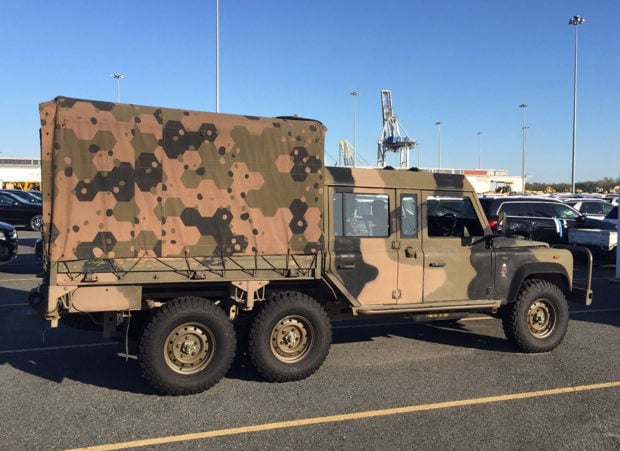 While it started life as a custom-built Land Rover 110 derivative, it's actually got an Isuzu 3.9-liter turbocharged diesel engine, mated to a 4-speed LT95A transmission. All six wheels are drive wheels, and both rear axles are designed to handle extreme articulation angles for tackling challenging terrain. Its chassis is galvanized for durability, and is built to carry two tons or more of payload and personnel. Its body was also widened for increased utility and comfort for its occupants.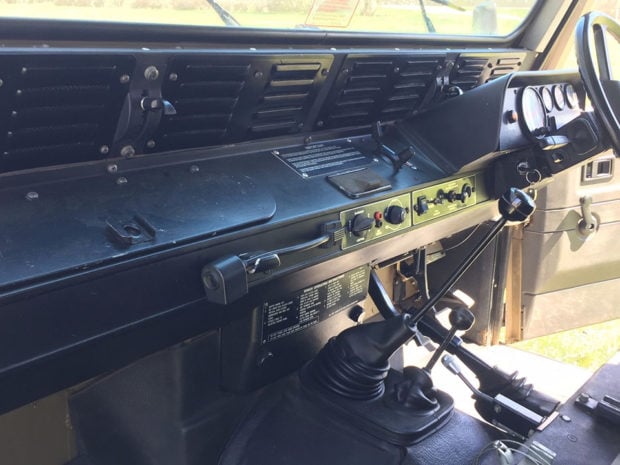 Its current owner had critical components rehabbed, and number of upgrades in to make it more driveable on the street, including air conditioning, new wheels, an upgraded turbocharger, and things like door locks and a keyed ignition, which aren't standard issue on army vehicles like this.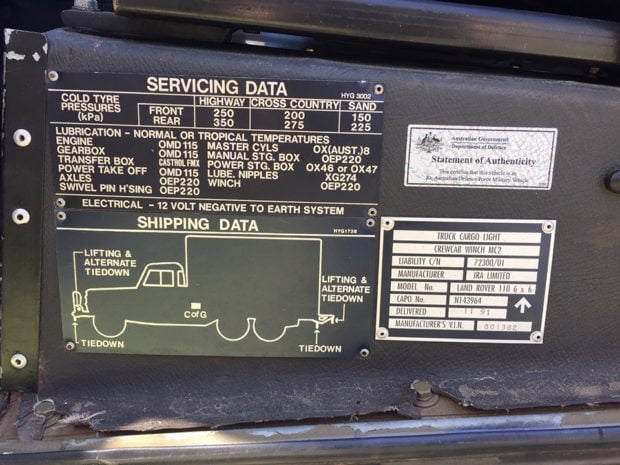 The seller is currently asking $76,000 for the vehicle over on eBay, which is a lot of money for a vehicle that's been driven this heavily, but on the other hand, it originally cost about $275,000 to build.