Mercedes-Benz CLK GTR Goes Drifting in the Countryside
drifting | mercedes clk gtr | mercedes-benz | rally | August 8, 2017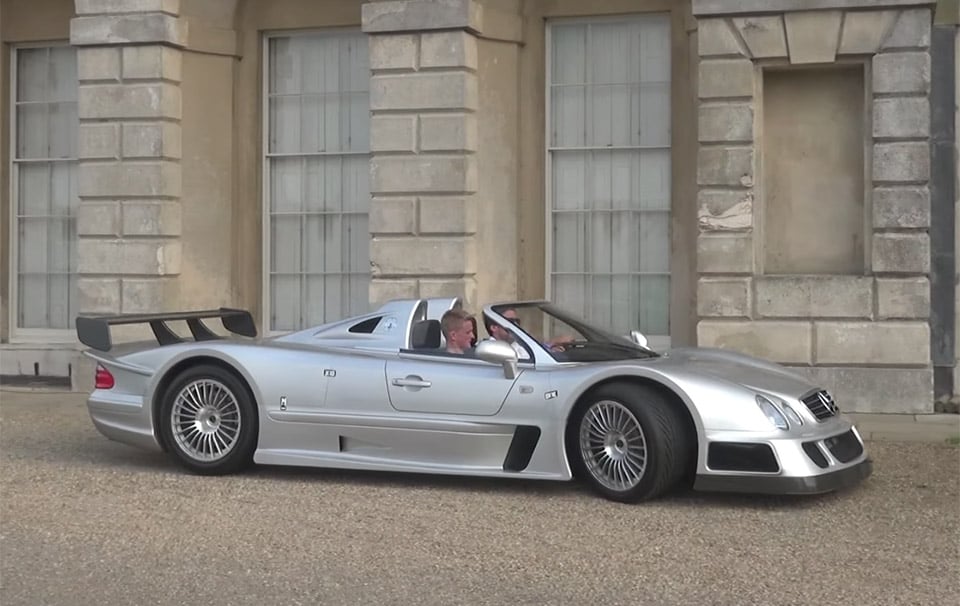 The 612 hp, V12-powered Mercedes CLK GTR AMG roadster is one of the rarest cars in the world. Just six of these amazing vehicles were ever made, and are currently valued at more than $2 million each. You'd be impressed if you saw one of these in a car collection behind a rope, so the idea that one owner actually drives his is all the more special.
Recently, the guys at The TFJJ got to go for an insane ride along in one of these uber-rare vehicles, as the owner hooned about on a gravel-covered rally circuit in the country.
Seriously, there aren't many people out there who could afford a car this valuable, and would ever consider driving it this hard. Kudos to the owner for enjoying his extravagant toy the proper way.