Kia Proceed Wagon Concept Looks Fantastic
kia | kia proceed concept | station wagons | September 13, 2017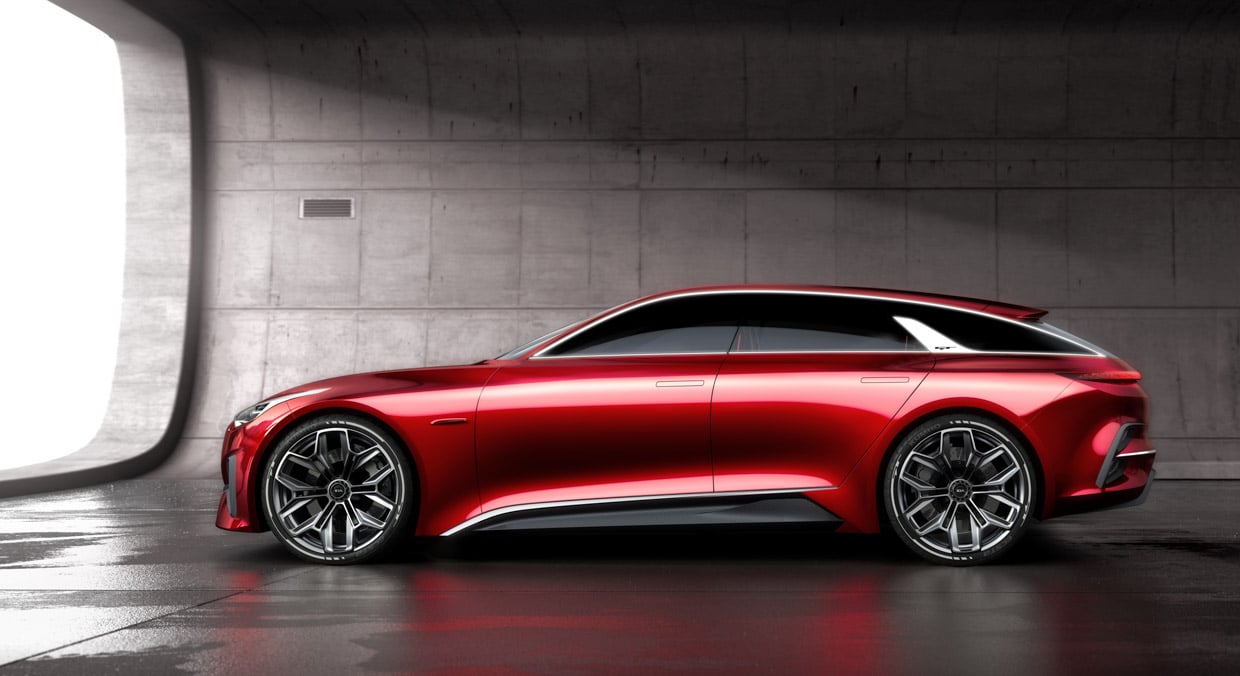 The Kia Cee'd is one of those average compact daily drivers that those of us here in the States have only heard about because of its numerous appearances on Top Gear. But Kia is showing off a new concept car that could point to a spectacular future for the Cee'd, and have us here in the states green with envy if we don't get it.
The Proceed Concept is a very different car from the Cee'd – a truly modern station wagon with an exceptionally long wheelbase, low, sloping roofline – with a slick illuminated outline, and curves everywhere. In other words, it's every bit as gorgeous as the Stinger GT.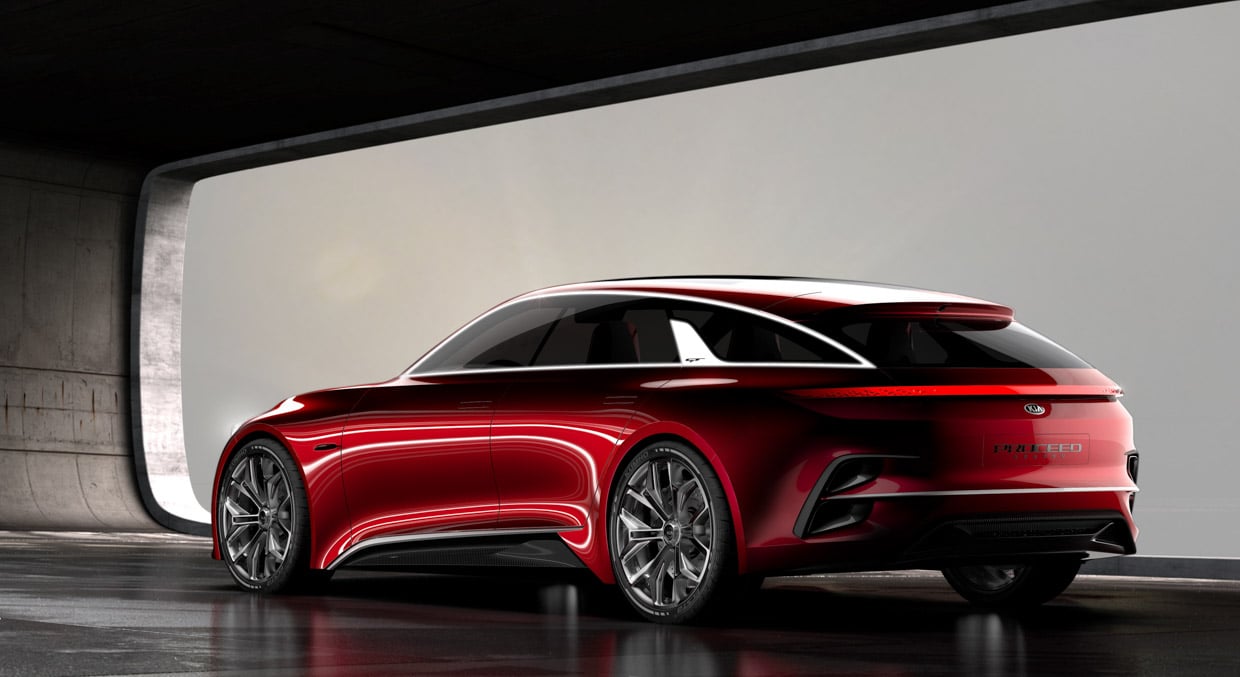 Kia is calling the Proceed Concept an "extended hot hatch," and a "hint at the design" of potential future variant of the sporty looking, but not definitely not speedy Pro Cee'd they're currently making.
Inside, the concept is a bold departure from today's production materials with lots of shiny Lava Red all over the dashboard, a floating center console, a 2-spoke sport steering wheel, and some of the oddest seats I've ever seen.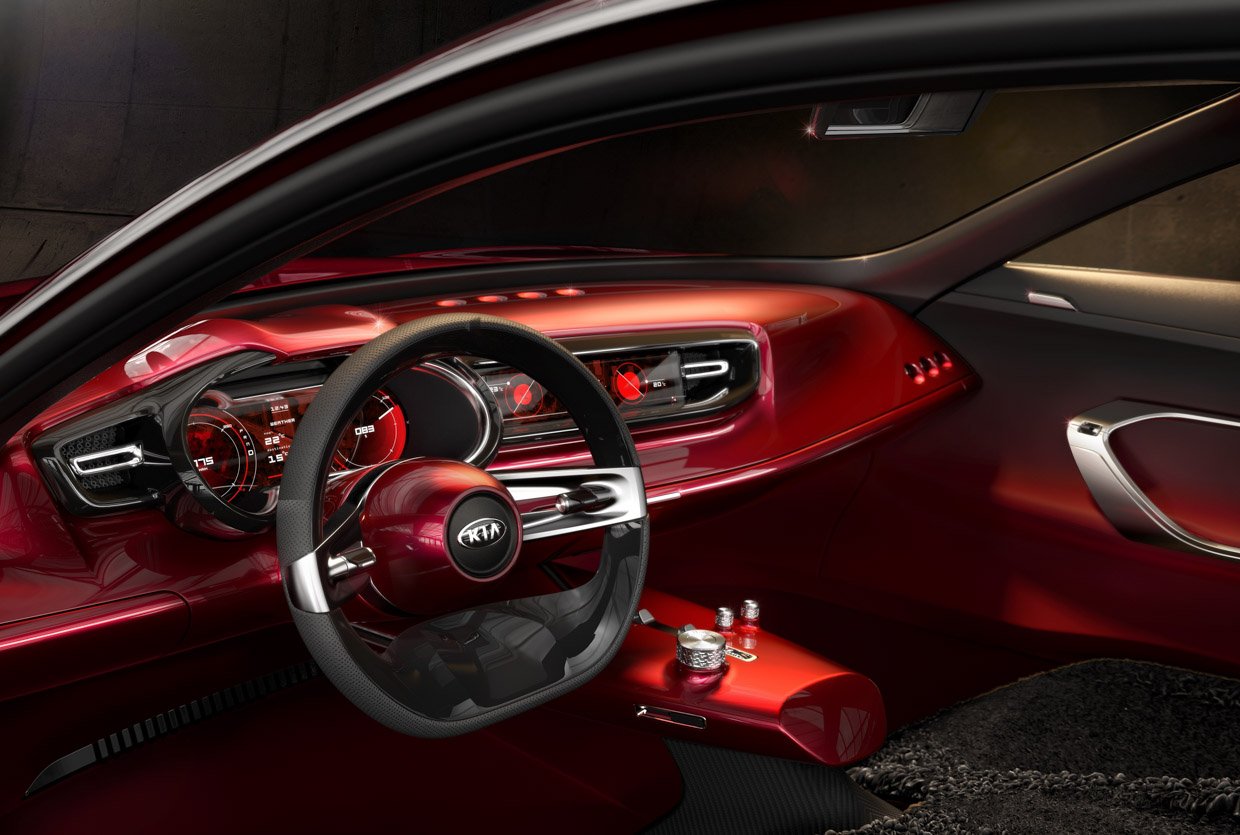 It's hard to make them out in the rendering, but the seats are wrapped in more than 300 feet of black elastane, which gives then a sort of crinkled and rippled look. Frankly it's the only part of the design that I don't really get. I guess that's what happens when you use materials inspired by "haute couture." Give me some Recaro buckets and I'm good, Kia.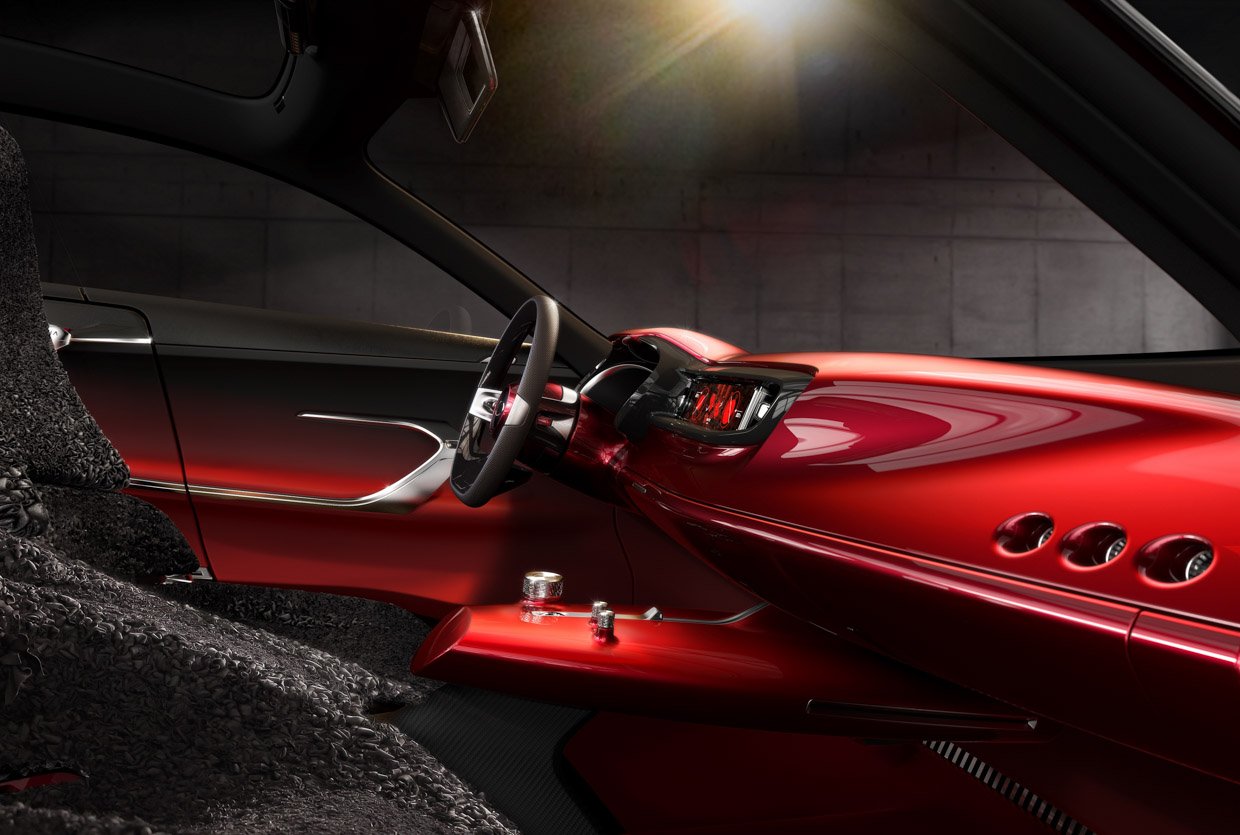 The five-door concept's bold angles and low roof might not be practical in a production car, but Kia has established its design prowess under the leadership of Peter Schreyer and Gregory Guillaume, and there's certainly a chance a production version could retain much of what makes this a beautiful concept.