2018 Shelby Raptor Gives the Angry Truck Another 75 Horses
2018 | ford f-150 | ford performance | ford raptor | shelby | shelby raptor | September 14, 2017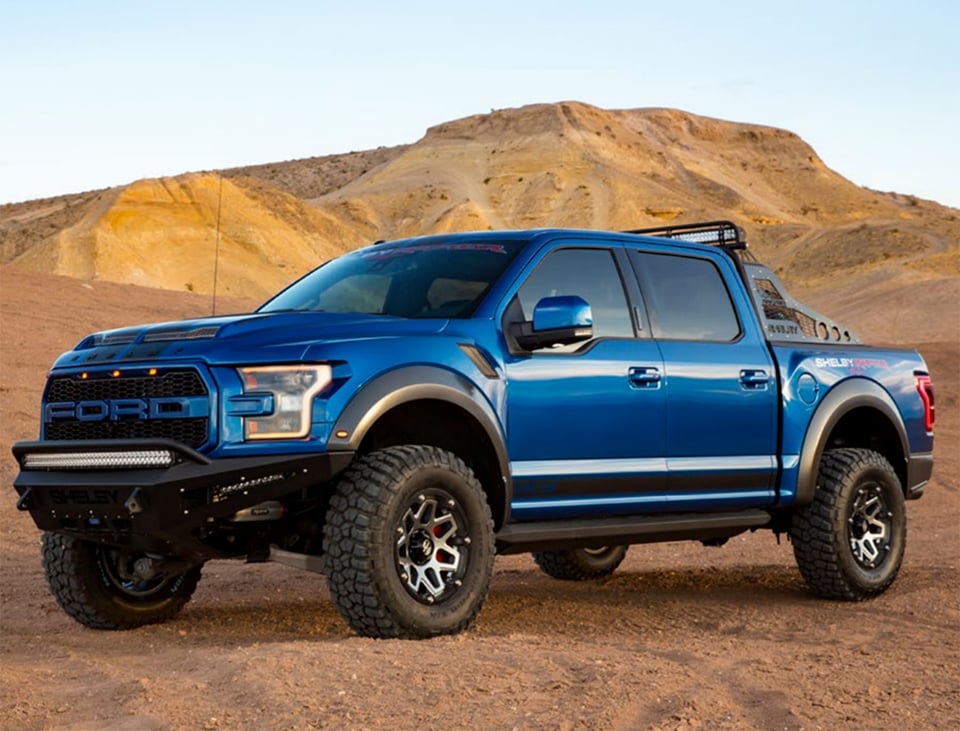 The current generation Ford F-150 Raptor is already an amazing off-road performance truck. But as Shelby has been known to do, they couldn't just leave things there, and decided to amp the Raptor up even more.
With the announcement of the 2018 Shelby Raptor Baja, the rugged truck goes from 450 horsepower and 510 lb-ft. of torque to more than 525 horses and 610 lb-ft. of torque. That's an impressive gain for an already very powerful truck. Engine upgrades includes a cold air intake system, high flow air filter, aluminum intercooler, heat shield, and of course a custom tune by Shelby.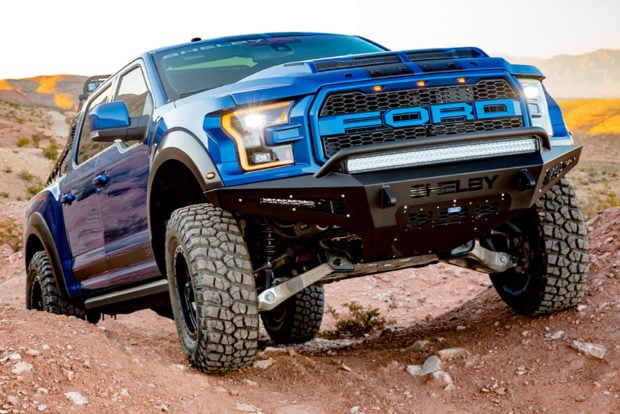 Shelby also applied a few other tricks to the Raptor, including FOX Racing two-stage internal bypass shocks, and even big BFGoodrich KM2 tires, and 18″ alloy rims. There are also other appearance upgrades which make the Raptor look even more intimidating that it already is, including a functional ram air hood, custom front and rear bumpers, two LED light bars, LED driving lights, rock sliders, automatic running boards, and a chase rack with mounts for spare tires. Inside, there's custom black and red trimmed Shelby leather, floormats, and carbon fiber accents.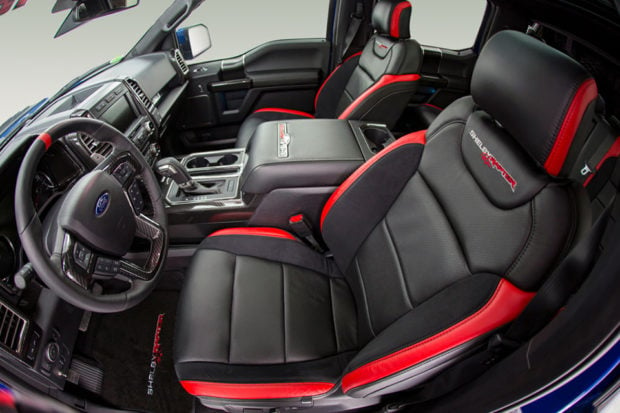 Only 500 2018 model year trucks will be made, and the tricked-out truck doesn't come cheap either. A brand new fully-outfitted Shelby Raptor will set you back around $117,460(USD), while those who already have a 2017 Raptor can get the kit fully installed for $49,295. That's a lot of money to add onto an already pricey truck, but if you want the best Raptor money can buy, I think Shelby has you covered.