2019 Porsche Cayenne Turbo Ups the Performance SUV Ante
2019 | porsche | porsche cayenne | turbo | September 18, 2017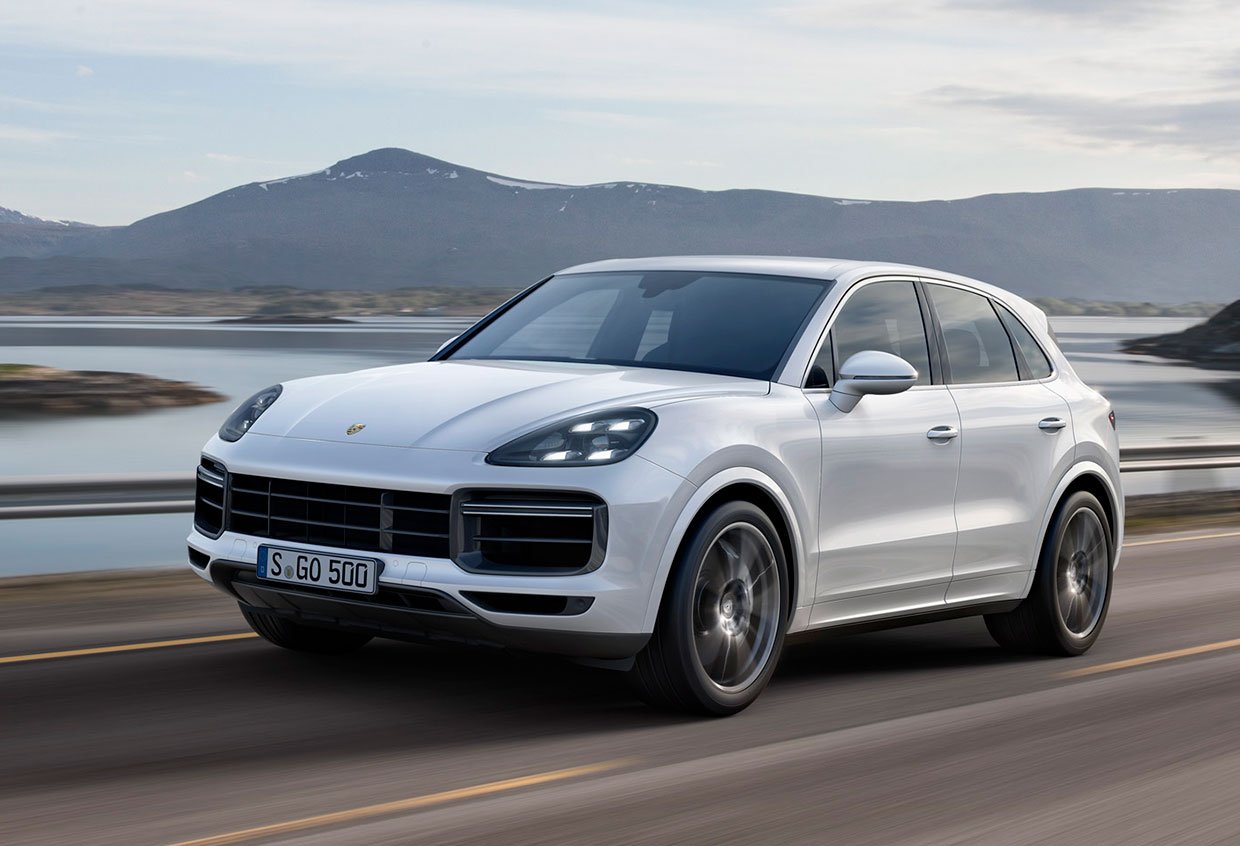 Fresh for the 2019 model year, the Porsche Cayenne Turbo looks like it could be the performance SUV to beat once again. Over its lifetime, the styling of the Cayenne has gotten cleaner and more modern, and the 2019 models continue to evolve their design in this direction.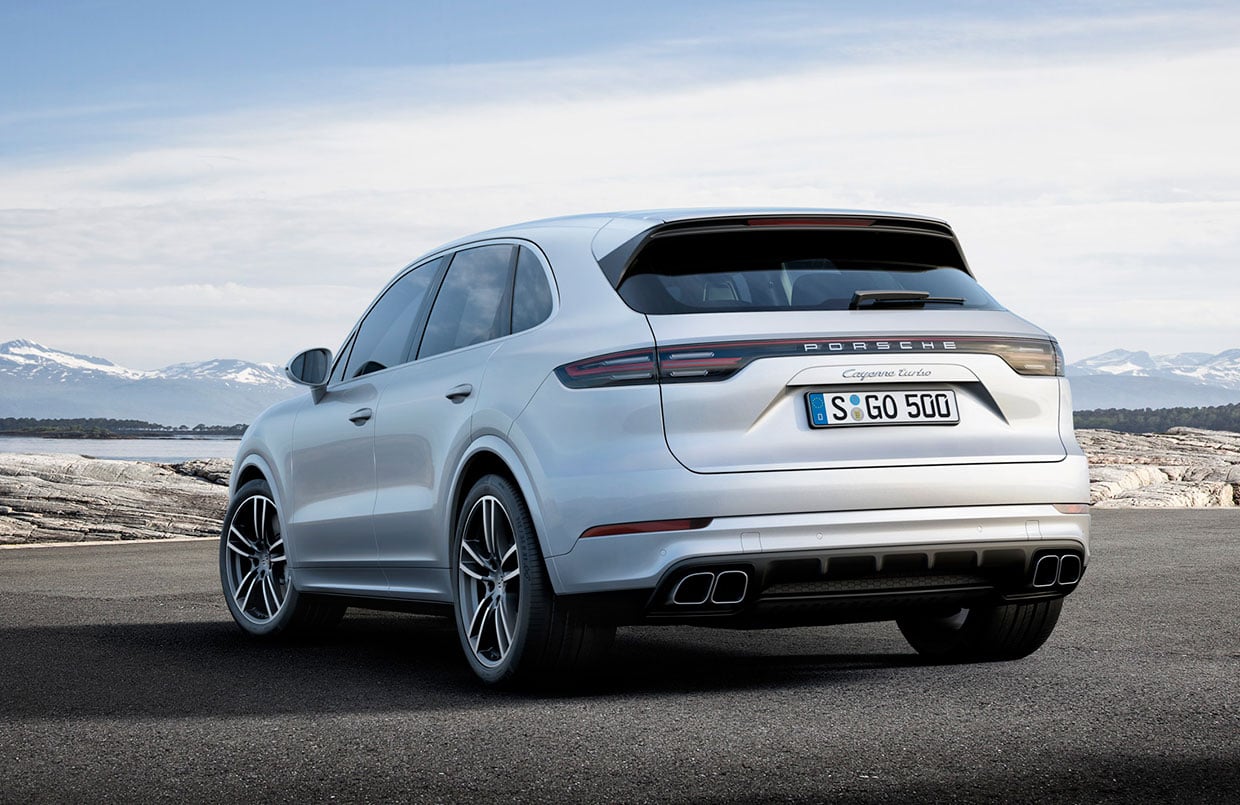 But it's less about its looks and more about what's under the hood that could put the 2019 Cayenne Turbo at the top of the heap. For starters, its 4.0-liter twin-turbo V8 now makes a whopping 550 horsepower, and 567 lb-ft. of torque. When equipped with the Sport Chrono Package, it can go from 0 to 60 mph in just 3.7 seconds, and hits a top speed of 177 mph. A few years back, those would have been supercar performance numbers.
The Cayenne Turbo has a new lightweight chassis, a three-chamber air suspension system, upgraded performance brakes, and staggered tire sizes to improve handling. In addition, buyers can add rear-axle steering and electric roll stabilization for better cornering and ride dynamics. There's also a new adaptive roof spoiler which can produce additional downforce as speeds increase, and can dramatically improve high speed braking distance by acting as an airbrake as well.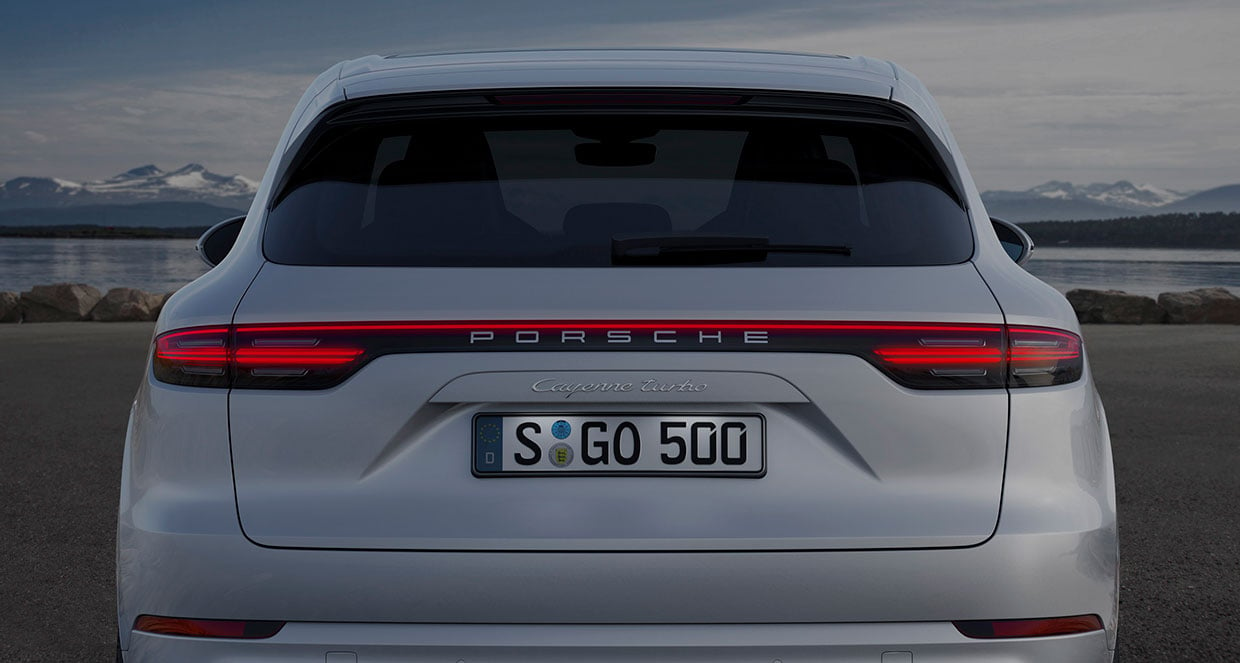 The interior seems more streamlined than ever before, with a clean new dashboard with a massive 12.3 touchscreen display front and center. The instrument panel is made of a pair of 7″ full HD screens, flanking an analog tachometer in the middle. The center console has finally done away with the overwhelming button setup of the previous generation as well, and gone with something that's a bit more refined and ergonomically smart. One thing that hasn't gone away is the pair of grab handles, though I've never understood why you need one on the driver's side. If you're driving so aggressively that you need a grab handle, both hands should be on the wheel.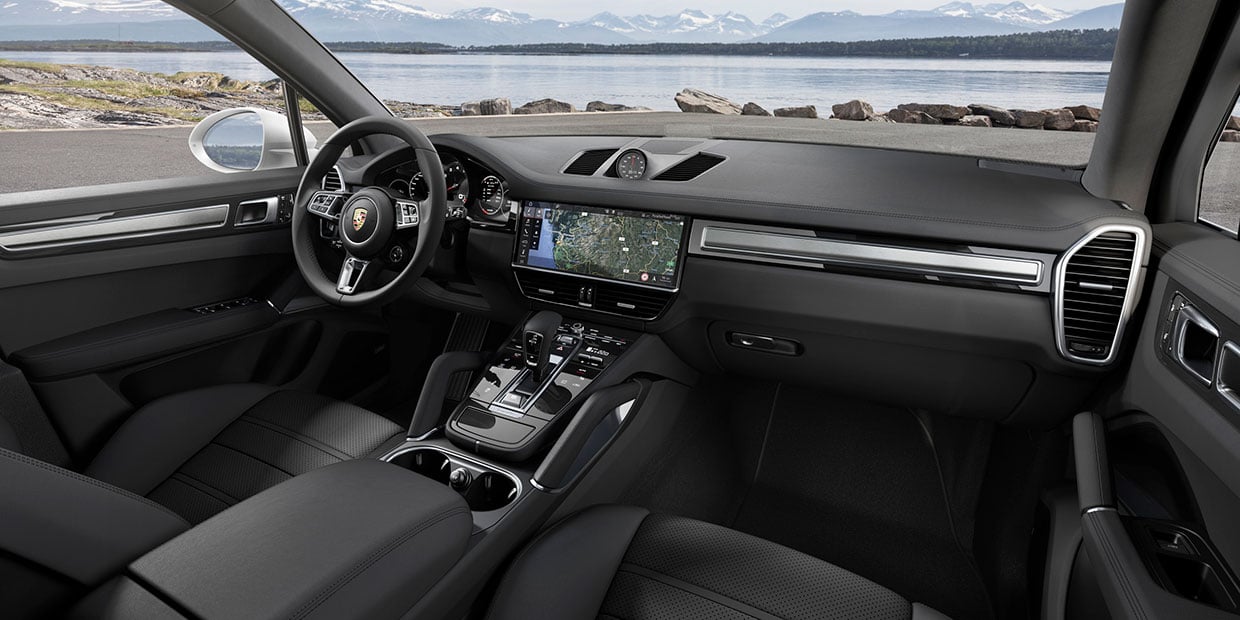 Pricing for the new 2019 Porsche Cayenne Turbo starts at $124,600, and the SUV is expected to arrive in US dealerships in Fall 2018.