These Crazy Bonkers Ford Focuses (Foci?) Are SEMA Bound
ford | ford focus rs | ford focus st | sema | sema 2017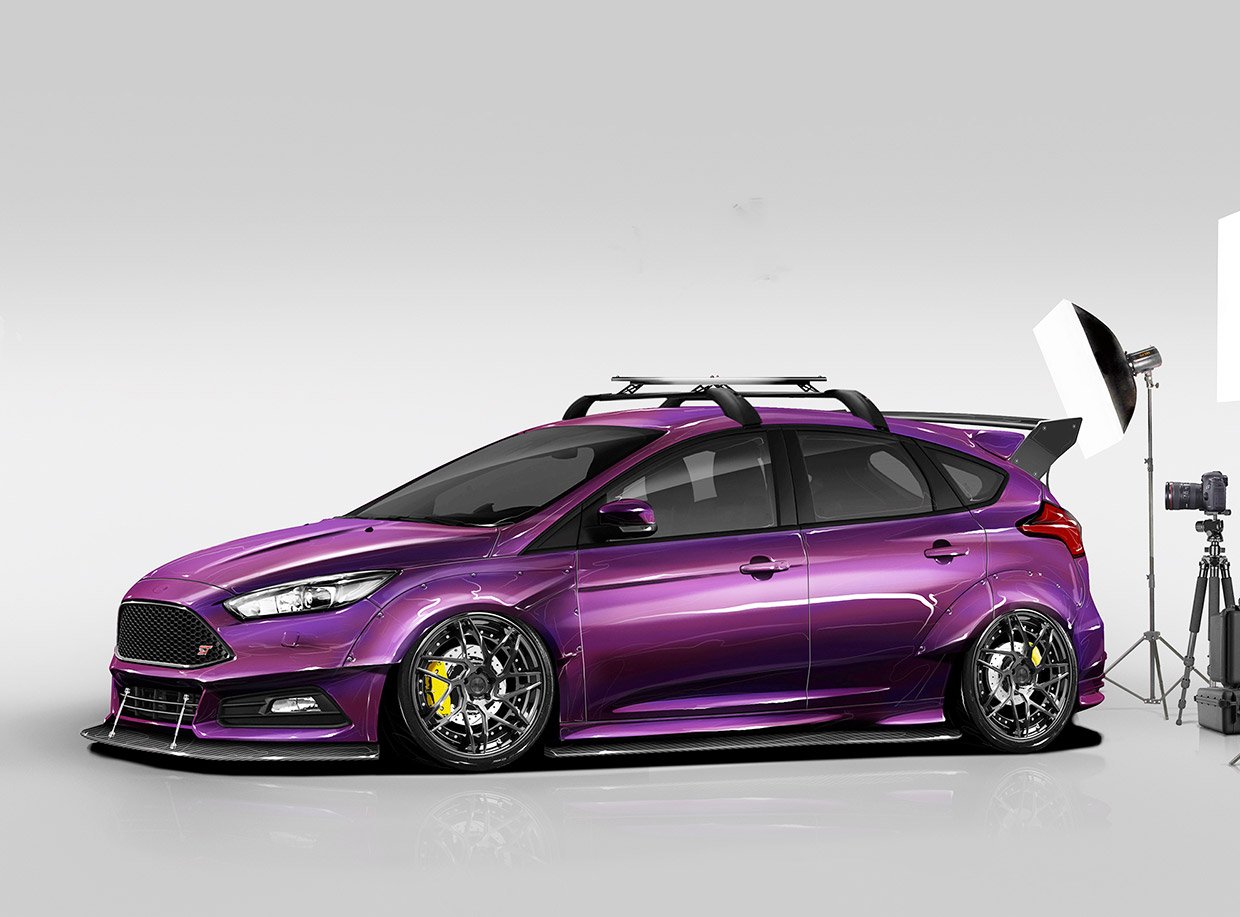 It's almost time for SEMA, which means it's time for car builders big and small to show off some of their most over-the-top, tricked out rides. Ford is headed to the Las Vegas Convention Center this year with a trio of customized Focus RSes and a Focus ST, each of which is dripping with personality.
First up, is the purple monster shown above – which is the least powerful car of the bunch, since it's based on the Focus ST. But the shiny Midnight Purple paint, wide fender flares, low ground effects, and boosted turbo system are more than enough to make up for the fact that it's got the smallest engine here – a 2.0-liter EcoBoost. Still it's bound to be faster than stock, with a FullRace turbo kit, Ford Performance exhaust and short-throw shifter, Mishimoto cooling upgrades, an Airlift Performance air suspension, and Wilwood brakes.
Next up is the Focus RS TriAthlete, which takes the already impressive RS, its 350 hp 2.3-liter EcoBoost and amazing AWD system, and tosses in Ford Performance cat-back exhaust, a short-throw shifter, a COBB Tuning cold air intake, a Levels Performance Intercooler, Air Lift performance suspension, and DBA USA brake rotors. It's not nearly as showy as the purple beast, but it looks mean and ready to kick some ass in its more aggressive dark grey and red accented body kit, which includes scads of carbon fiber from Anderson Composites.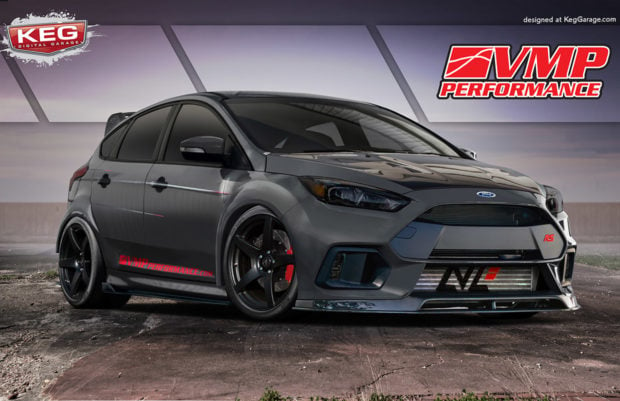 I'm not really a huge fan of the peanut M&M color of the third car, but I can forgive the color choice since since it's still a Focus RS. This one gets Ford Performance exhaust and a short-throw shifter as well, along with a FullRace intercooler, piping, and intake. It rides on some sweet Rotiform wheels, is suspended by BC Racing coilovers, and stopped by Baer brakes. The body kit on this one also comes from Anderson Composites.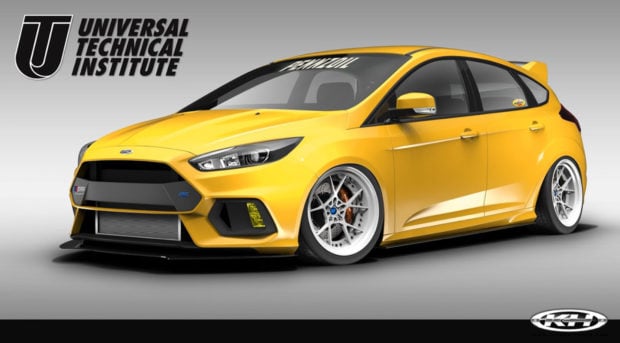 Last, but certainly not least is the Focus RS Rally Revival, which embraces its racing capabilities with a proper multi-color livery and a big rally wing out back. The dynamic lines of the blue and grey graphic wrap come from Rolotech, while Rally Innovations added the aluminum splitters, rally wing, and hood vents. Under the hood, there's a Mountune high-flow induction kit, and upgraded coolant hoses and radiator. Ford Performance yet again provides a cat-back exhaust system and short-throw shifter. The big upgrades come in the suspension, with RS-R Sports coilovers, Eibach sway bars, and more to ensure it's ready to take on rough roads at speed. I particularly dig the quad LED lights up front.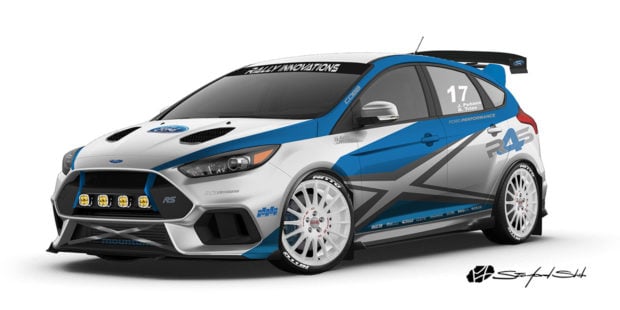 So which custom Focus is your favorite? I love looks of the shiny purple one, but I want the rally tuning and parts from the Focus RS Rally Revival, so I think if I had to choose just one, that would be it. You can check them all out in person at the 2017 SEMA show, which kicks off on Halloween this year.