Hennessey VelociRaptor 6×6 Is a Raptor with a Bonus Axle
ford | ford f-150 | ford raptor | hennessey | hennessey velociraptor 6x6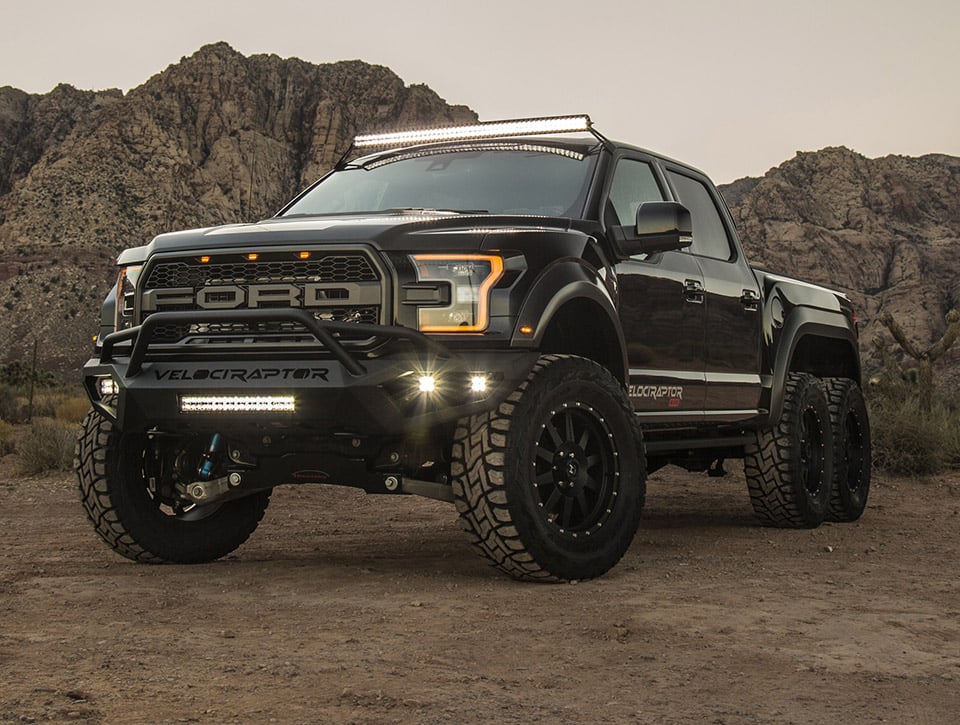 During the recent SEMA 2017 show, Hennessey Performance announced an epic new truck – the $349,000 VelociRaptor 6×6. This truck is a heavily modified version of the new Ford F-150 Raptor. The modifications include heavy duty 20″ off-road wheels and tires, custom bumpers, LED lights, and most notably a duo of axles in back.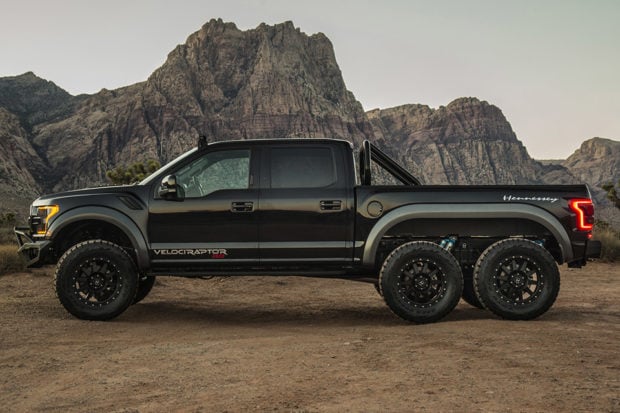 Hennessey says that the 6×6 gains performance in sand and mud compared to the normal 4×4 truck. Considering the weight all the mods and, it's a bit surprising to hear that the VelociRaptor 6×6 can still hit 60 mph in 4.9 seconds. That speed is thanks to a souped-up twin-turbo engine offering 600 hp, considerably more power than the stock Raptor.
Hennessey says it will build just 50 of the 6×6 trucks for the US and another 50 of them for overseas buyers. I find it hard to believe there is a market for 100 massive 6×6 trucks costing nearly $350,000, but I suppose there are people out there with that sort of money to burn.