Lamborghini Urus SUV Packs an Insane 650 hp, Goes On or Off Road
2019 | lamborghini | lamborghini urus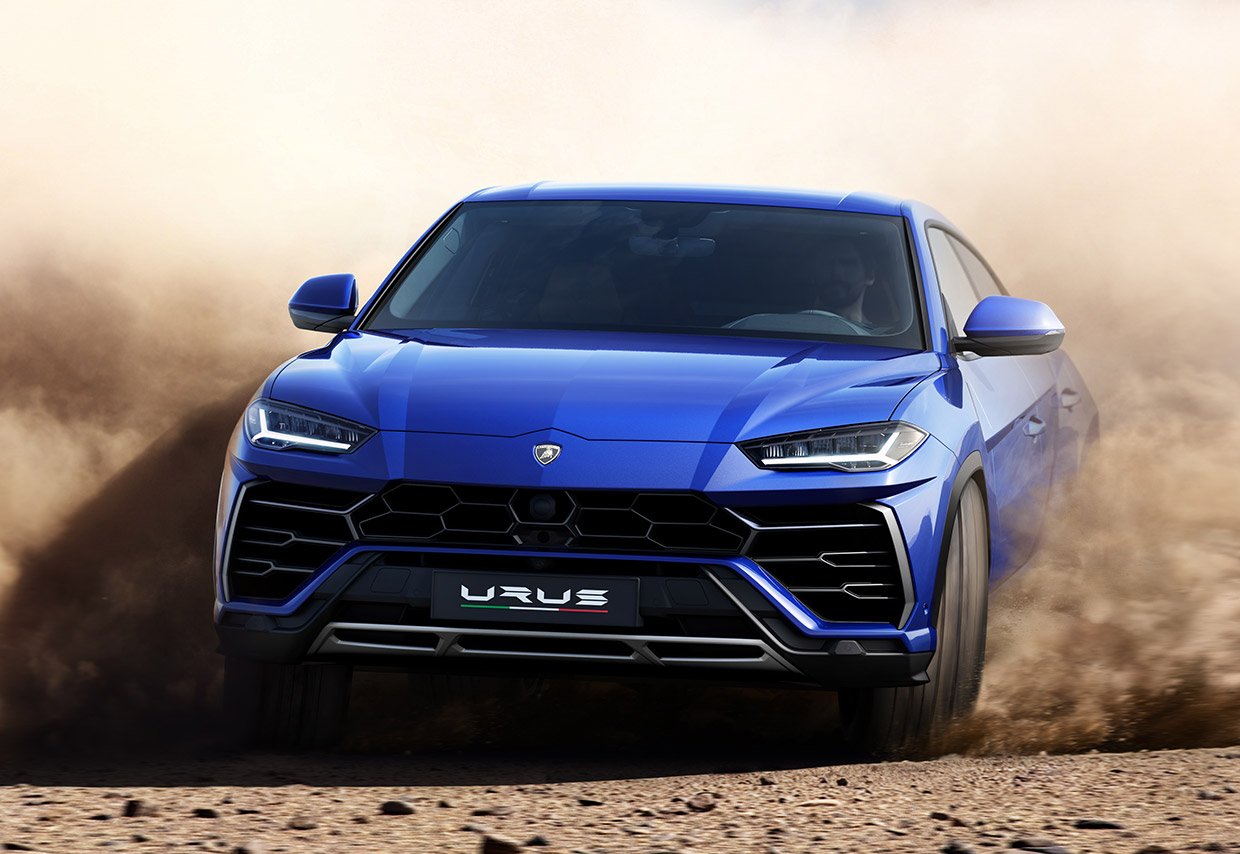 Lamborghini has been teasing us about its new Urus crossover SUV for a while now. For anyone concerned that it might be watered down for a Lambo, fear not, because this beast is about as bonkers we've come to expect from the Italian exotic car maker.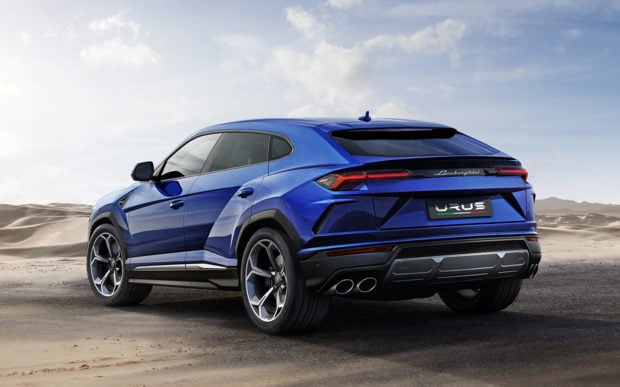 The Urus may not quite have the sharp, angular looks of an Aventador, but it's still a damned good looking vehicle, with a mean front end with a sculpted sports-car like hood and headlight design, stacked atop a massive, functional air intake.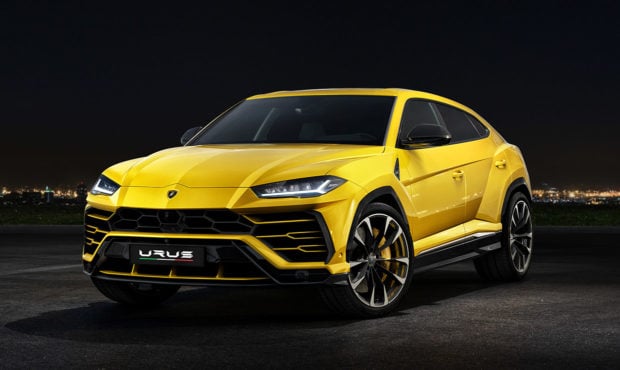 Lamborghini is calling the Urus a "Super Sport Utility Vehicle," and for good reason. For starters, it's powered by a twin-turbo 4.0-liter V8 engine that pushes out 650 horsepower and 627 lb-ft. of torque. It's gonna need all that power, since it weighs in at a hefty 4,850 pounds thanks to all of its premium materials, fancy technology, and second row of seats. Despite its weight, it's capable of launching from 0-to-62 mph in an insane 3.6 seconds with a top speed of 190 mph. It's stopped via massive carbon ceramic disc brakes. Yep, this is a Lambo through and through.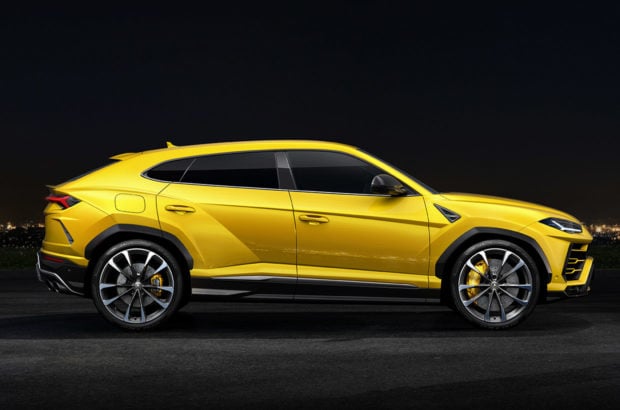 But the Urus is designed to go far beyond speed as there are other Lambos that already do that. To help ensure it's capable of handling itself on a variety of terrains, it offers both adaptive damping and adaptive air suspension, along with four-wheel drive. By default, it sends 40% of torque to the front wheels and 60% to the rear, but can send as much as 70% to the front or 87% to the rear as needed. Shifting is achieved with an 8-speed automatic gearbox.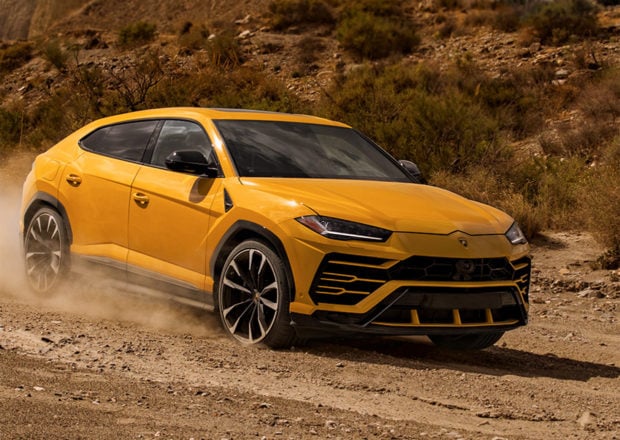 There are several driving modes available, including street, off-road, snow, sport, and track, each of which adapts numerous vehicle settings to specific driving conditions. In addition, the Urus sports four-wheel steering, allowing the rear wheels to turn up to 3.0 degrees, helping it turn on a dime. They also throw in a torque vectoring rear differential just in case turning the wheels isn't enough.
Inside, all the requisite luxury finishes are available, including leather, Alcantara, carbon fiber, wood, and aluminum. It's designed to seat four adults in its body-hugging sport seats, though I have some concerns about headroom in the rear given the dramatically raked roof. I'd be happy to test this out for you, Lamborghini. And of course, being an SUV, it's got way more cargo capacity than a typical Lambo, offering about 21.8 cubic feet with the seats up, and 56.4 cubic feet with the second row folded.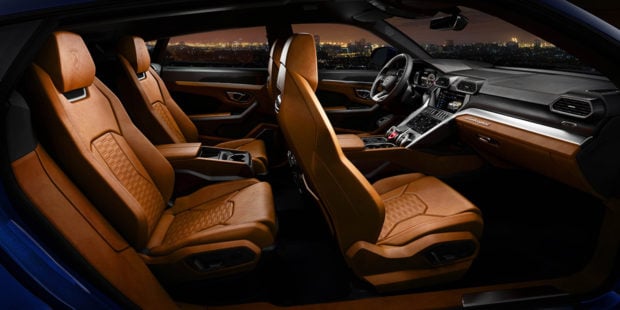 Pricing for the Lamborghini Urus SUV starts at $200,000 here in the US, and the first vehicles are expected to start shipping in Spring 2018. I can't wait to see how this beast performs up close and personal.