3E-D18 Robotic Concept Is an Autonomous, Off-road Workhorse
autonomous | ces 2018 | EV | off-road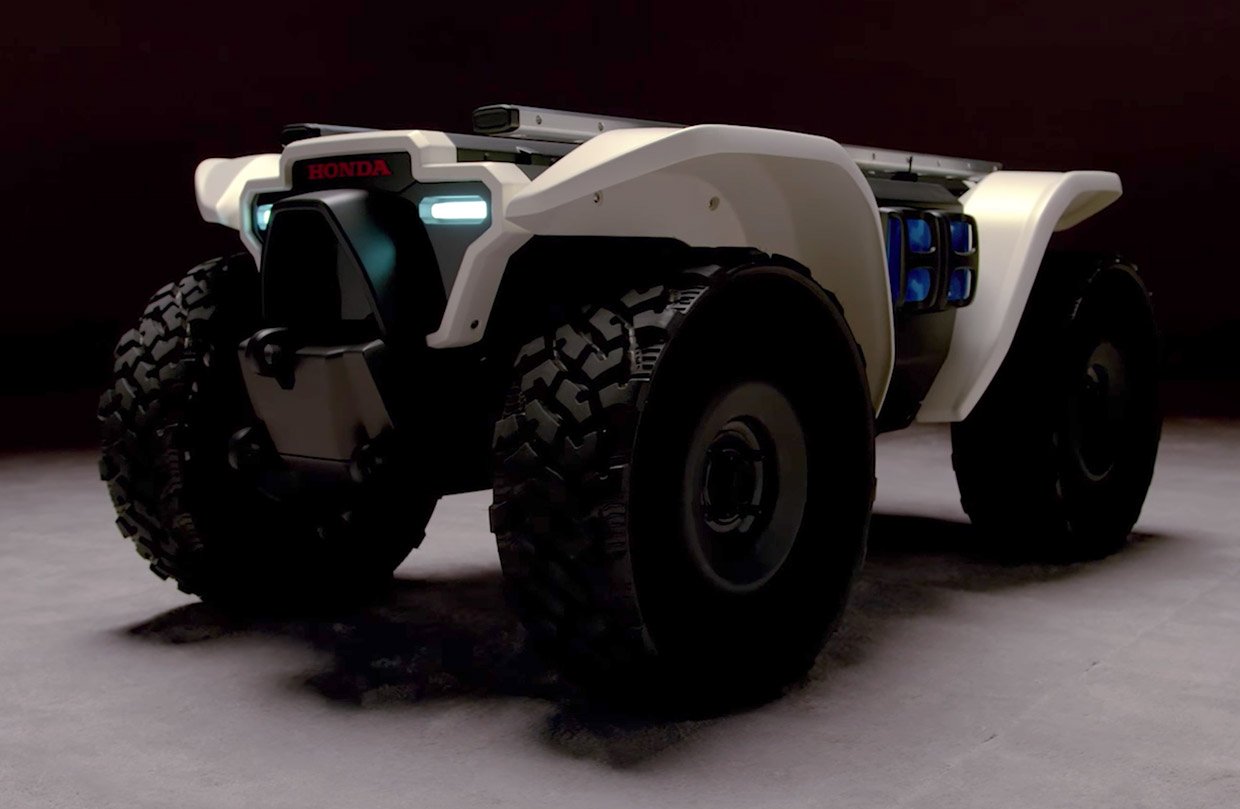 While lots of car companies turned up at CES 2018 with things like EVs, hybrids, and driver-assistance tech, Honda brought along something altogether different from the crowd. The 3E-D18 Robotic Concept is an off-road capable vehicle that can be operated without need for a driver.
In fact, this autonomous 4-wheel drive ATV has no place for a driver at all. Instead, its top platform is designed for cargo and other modules. It could be used to carry tools or materials to your location at a remote job site, or as a sort of robotic pack mule. Its airless tires, tall suspension travel, and small footprint mean it can go just about anywhere.
The compact vehicle uses sensors and GPS tracking to help direct it on its course, and Honda envisions that it could be controlled via an app on your smartphone or wristwatch. It's designed to run entirely on electric power, and would offer a swappable battery pack for extending usage time and range.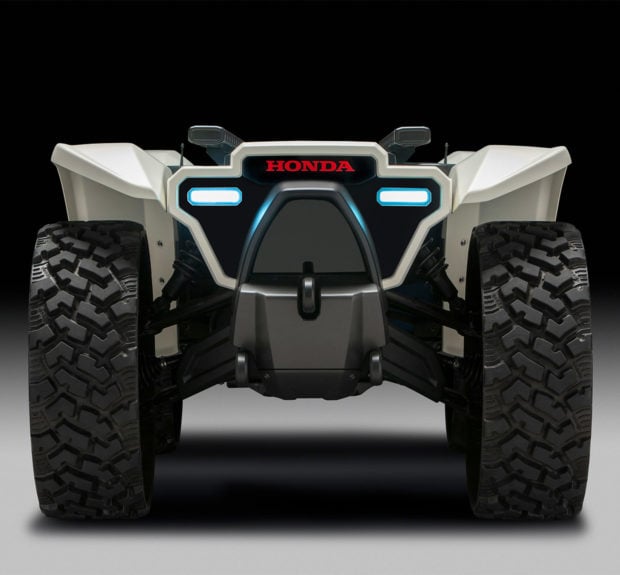 Honda also thinks the 3E-D18 could be used with accessories to perform tasks like plowing snow, or carrying automated tools for tilling soil, or harvesting fruits and vegetables. As its name states, the 3E-D18 is only a concept vehicle at this point, but it seems like just the kind of thing that could become reality, and be of real use to farmers and other people working in remote locations.