Six Minutes of Porsche 911 GT3 RS Ice Drifting
porsche | porsche 911 | porsche 911 gt3 rs | April 8, 2018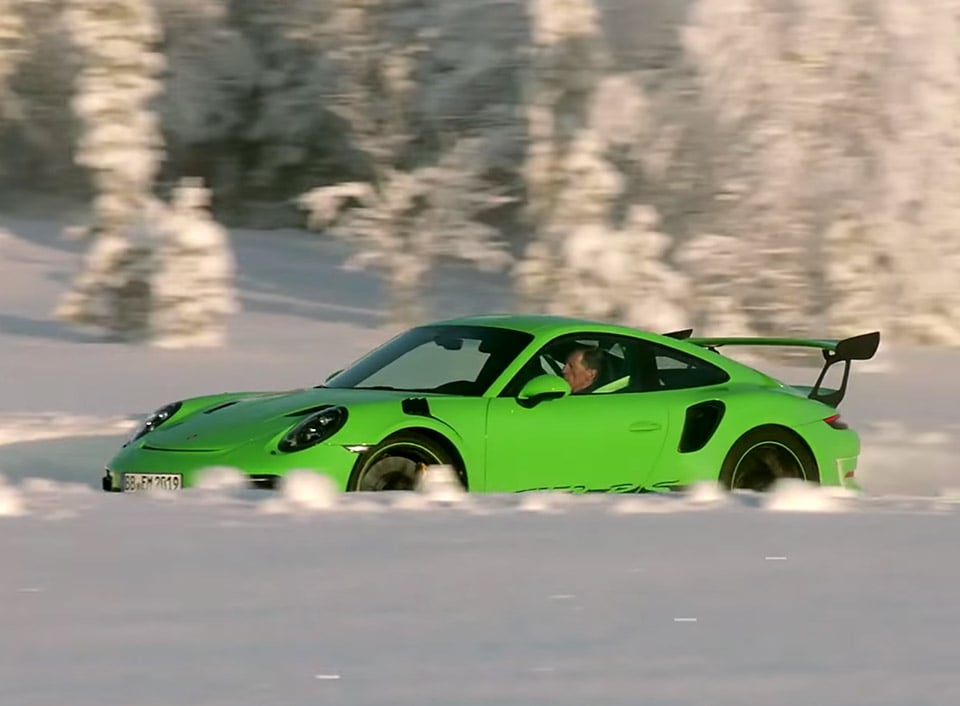 Winter is holding on for its last gasp here in the Midwest, but it's not going down without a fight this year. Snow and ice is still a possibility for at least the next couple of weeks. But I'm pretty sure we won't be getting anything like wintry weather in this video.
Porsche recently posted this clip of a 2019 GT3 RS being hooned about on the ice in Finland. While the ultimate Porsche 911 was designed to dominate racetracks, it's clear from the 6 minute long clip that it's mighty fun to drift on the ice too. Packing a 520 horsepower, 4.0-liter flat-six, this green meanie looks totally at home kicking up the frozen powder and doing it with impressive, in no small part thanks to its rear wheel steering, and typically razor-sharp German handling.
While I'm not sure it needs that huge rear wing to help push it to the ice at these relatively low speeds, the car sure looks good with it on.