2019 Porsche 911 GT3 RS Breaks 7 Minutes 'round the Ring
nurburgring | porsche | records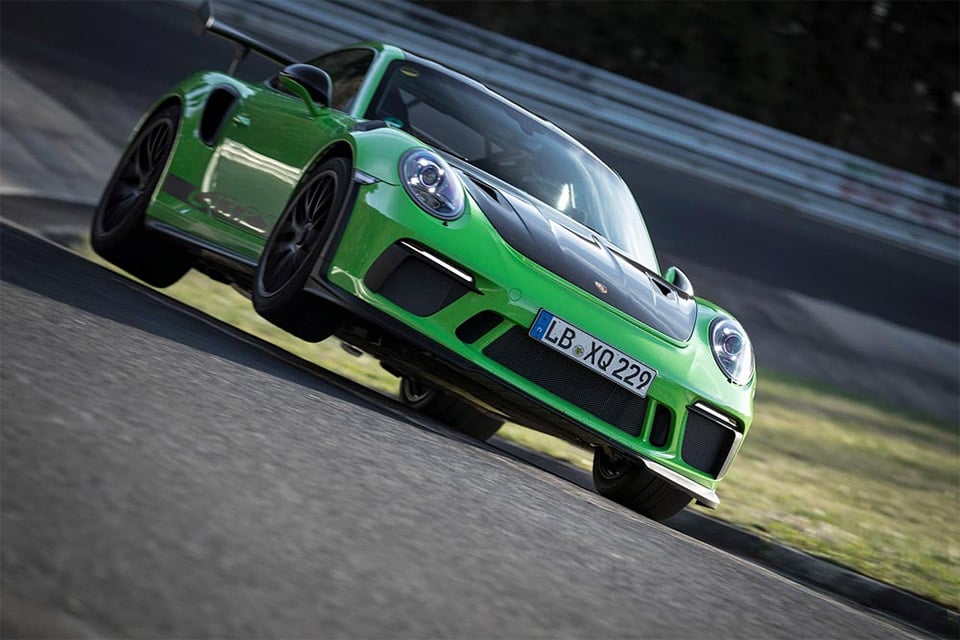 A few years back, Porsche set the production vehicle lap time record on the Nürburgring Nordschleife circuit with their $800,000 hybrid hypercar, the 918 Spyder, and then later with the GT2 RS. Well not to be outdone by another manufacturer, the teutonic sports car maker has put another sub-7-minute lap time on the board – and this time with a car that mere mortals might actually be able to buy – assuming that you have $187,500 to spare.
With Porsche works race driver Kévin Estre behind the wheel of the new 911 GT3 RS, they did it in just 6:56.4 – not too shabby for a production car with "only" 520 horsepower, and a naturally-aspirated 4.0-liter flat-six engine. The car was running on sticky, track optimized Michelin Pilot Sport Cup 2 R tires but other than that and some safety gear, the car was stock.
It's well worth the next 7 minutes or so of your time to check out the in-car footage of the lap. As is always the case with super fast laps, every decision is smooth and controlled, and never jerky or sudden. Check it out if you want to see the line Estre took, in case you'd like to give the old 'ring a try for yourself someday.