Toyota GR Super Sport Concept: LMP1 Tech for the Street
concepts | gazoo racing | toyota | toyota gr super sport concept | June 16, 2018
---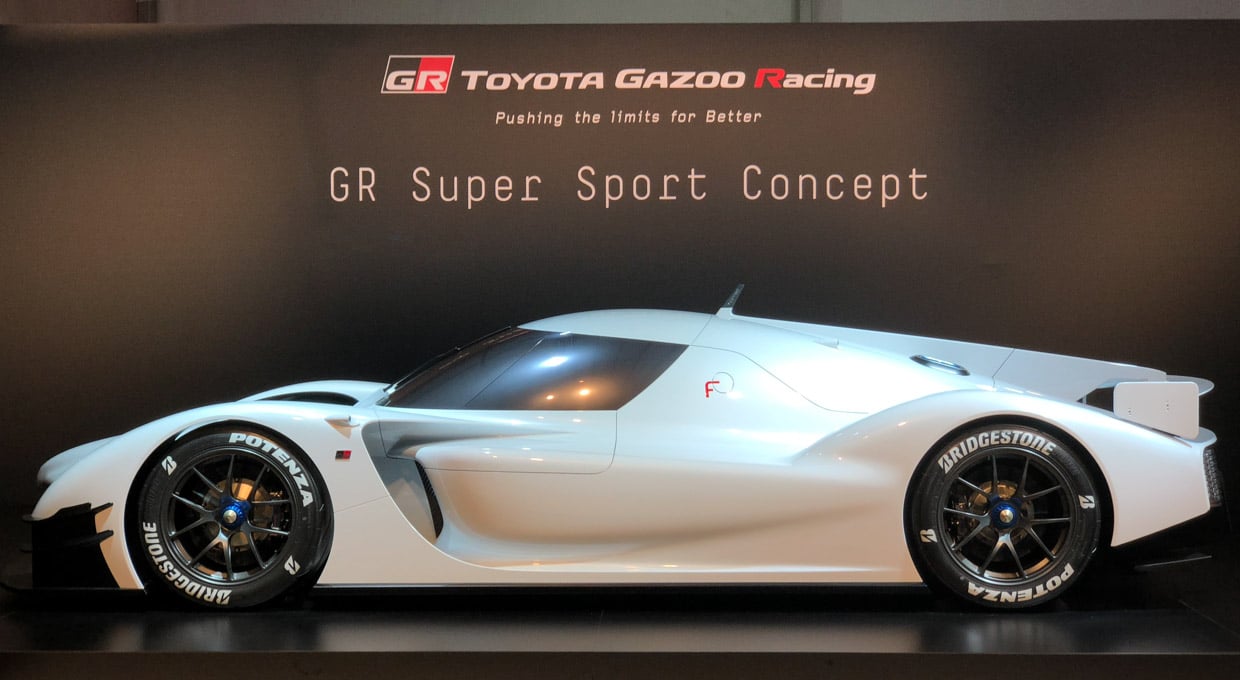 Since 2016, Toyota has been running its TS050 hybrid LMP1 race car at the famed 24 Hours of Le Mans. Now, Toyota's Gazoo Racing division is showing off a concept car they say will use the same drivetrain, but will go into production as a street-legal sports car.
Appropriately revealed at the 2018 running of the 24 Hours of Le Mans (which I happily am checking off the bucket list this year courtesy of my friends at Toyota), the GR Super Sport Concept looks like a serious monster. Unlike other Toyota sports cars which start out as street vehicles and then get upgraded to be track driveable, this is a track vehicle that's being refined for the road. That will make for a vehicle that's much more of a supercar than anything Toyota has every put into production.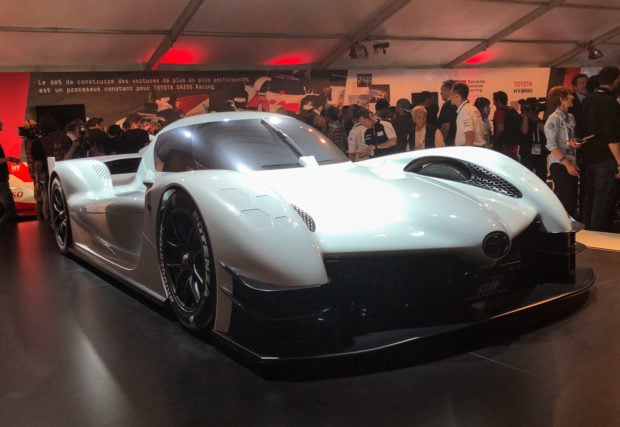 The LMP1 version of the drivetrain makes 1000 horsepower between its motors and 2.4-liter twin-turbo V6 engine, but we don't know yet how powerful the road-going car will be. Gazoo Racing boss Shigeki Tomoyama mentioned something about it being "detuned," but that's about all we have for now. The GR Super Sport will also pack a more street-friendly suspension and other tuning changes to make it friendlier to non-professional drivers.
The supremely aerodynamic car features a dramatic look that I'd say is somewhere between Christopher Nolan's Batmobile and Speed Racer's Mach 5. It looks particularly excellent from the side and rear – I love the honeycomb pattern on the taillights, though its front looks a bit like a cartoon rodent – it needs some whiskers to go around that black button Toyota logo nose to complete the look.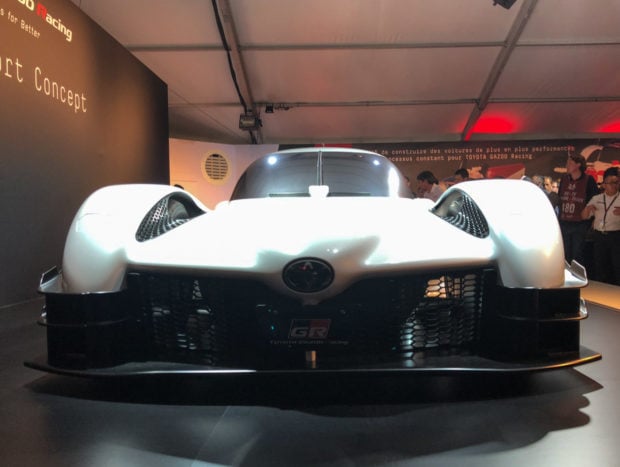 One big question is whether or not the car will ever come to the US, given our nation's stringent safety regulations for street-legal cars. Tomoyama-san didn't say how much the GR Super Sport will cost when it goes into production, but chances are it'll be a very, very expensive vehicle, with a very limited production run. I'm thinking Ford GT money times two, given how much it likely costs to build the LMP1 version of the car. Still, a handful of folks out there with deep pockets and a need for speed will surely snatch up every one Toyota makes.