Bentley Bentayga Grabs SUV Class Record at Pikes Peak
bentley | bentley bentayga | hill climb | pikes peak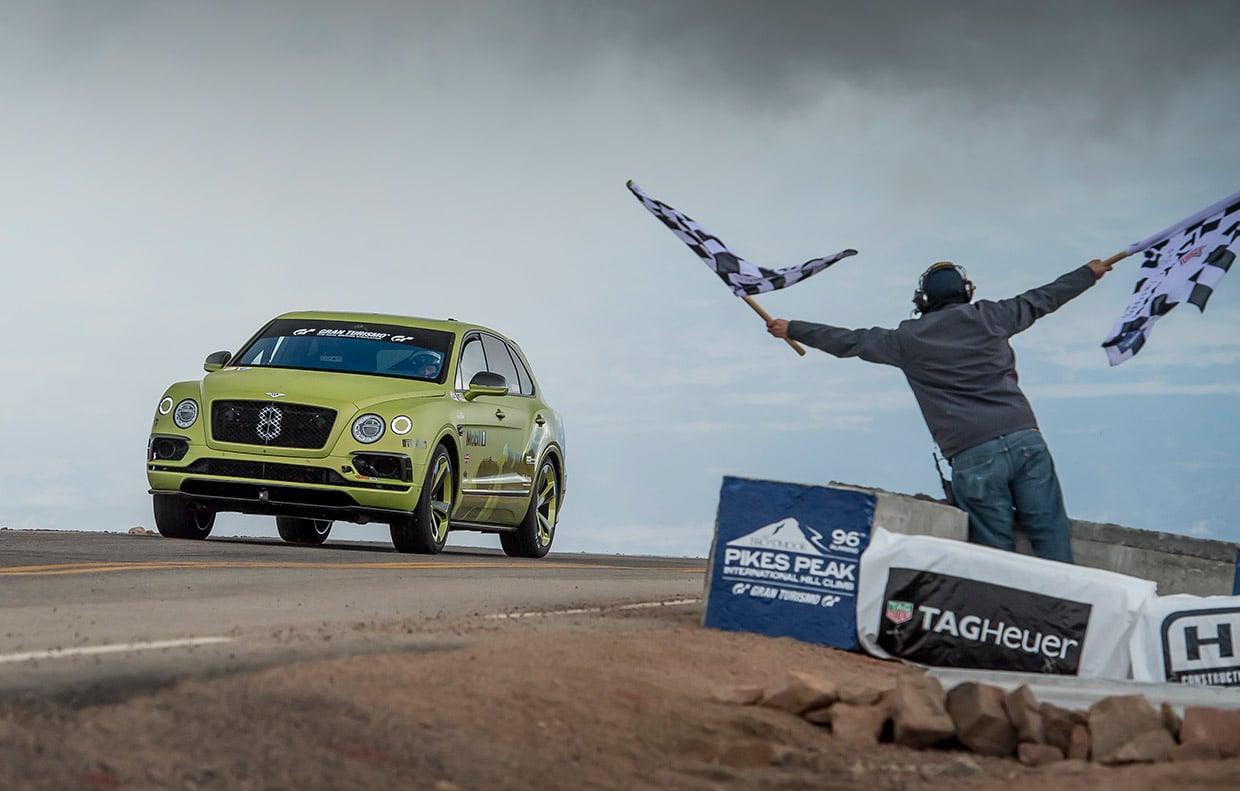 We've already talked about the overall record that VW set with their I.D. R Pikes Peak racer. The other heavily publicized ride racing at Pikes Peak was from VW's sister company, Bentley, and their Bentayga SUV.
Driver Rhys Millen guided the Bentayga up the Colorado mountain in a time of 10 minutes, 49.9 seconds, setting a new record for an SUV. It's not clear how quickly the second place SUV ran up the hill, or even if there was a second-place SUV. The Bentayga racer averaged 66.5 mph on the twisty and turny climb to the clouds. Bentley says that the vehicle was near-stock, only having weight reduction and safety modifications required by class rules.
To celebrate the victory, Bentley will produce ten Pikes Peak Bentayga SUVs in deep Beluga black or Radium colors. Both will have 22-inch wheels in with two-tone color accents. They'll also get black accents instead of chrome, as well as carbon fiber bits including a splitter, spoiler, side skirts, and diffuser.