Acura Shows off 2022 MDX Type S as Tow Car for Pikes Peak Racers
2022 | acura | Acura MDX | acura mdx type s | pikes peak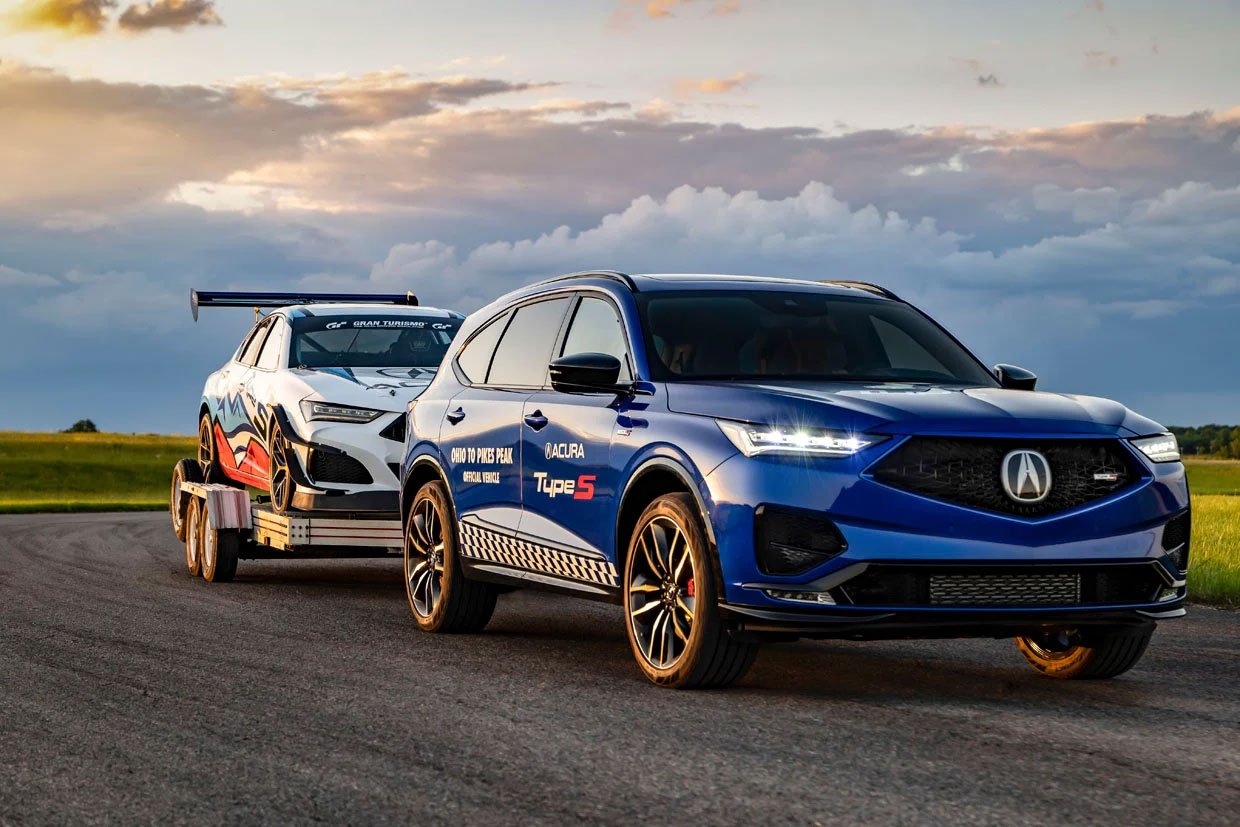 Acura is showing off a high-performance SUV that will be the first to wear its Type S badge. The 2022 MDX Type S is billed as the most powerful SUV Acura has ever built. Rather than simply tossing pictures out and saying the SUV will launch later this year, Acura has revealed the vehicle as the official tow car for one of its Pikes Peak race cars.
The MDX Type S will tow an Acura TLX Type S racecar from the race shop in Ohio to Pike's Peak in Colorado. The high-performance SUV has a turbo V6 engine that makes 355 horsepower and 354 lb-ft. of torque, and is capable of towing up to 5,000 pounds. The performance SUV also has Super Handling All-wheel Drive with true torque vectoring, and a special Sport+ driving mode.
The Pikes Peak International Hill Climb is a challenging event with a track that spans 12.42 miles and 156 turns. The scariest part for drivers is that many of the turns are on cliffs with drops of hundreds of feet that could prove deadly if a mistake is made. Acura holds multiple records at the race, including the open division record, set with an Acura TLX GT race car. The company plans to race four cars up the mountain on June 27.