LEGO Aston Martin DB5 Revealed: Block, James Block
aston martin | aston martin db5 | james bond | lego | July 18, 2018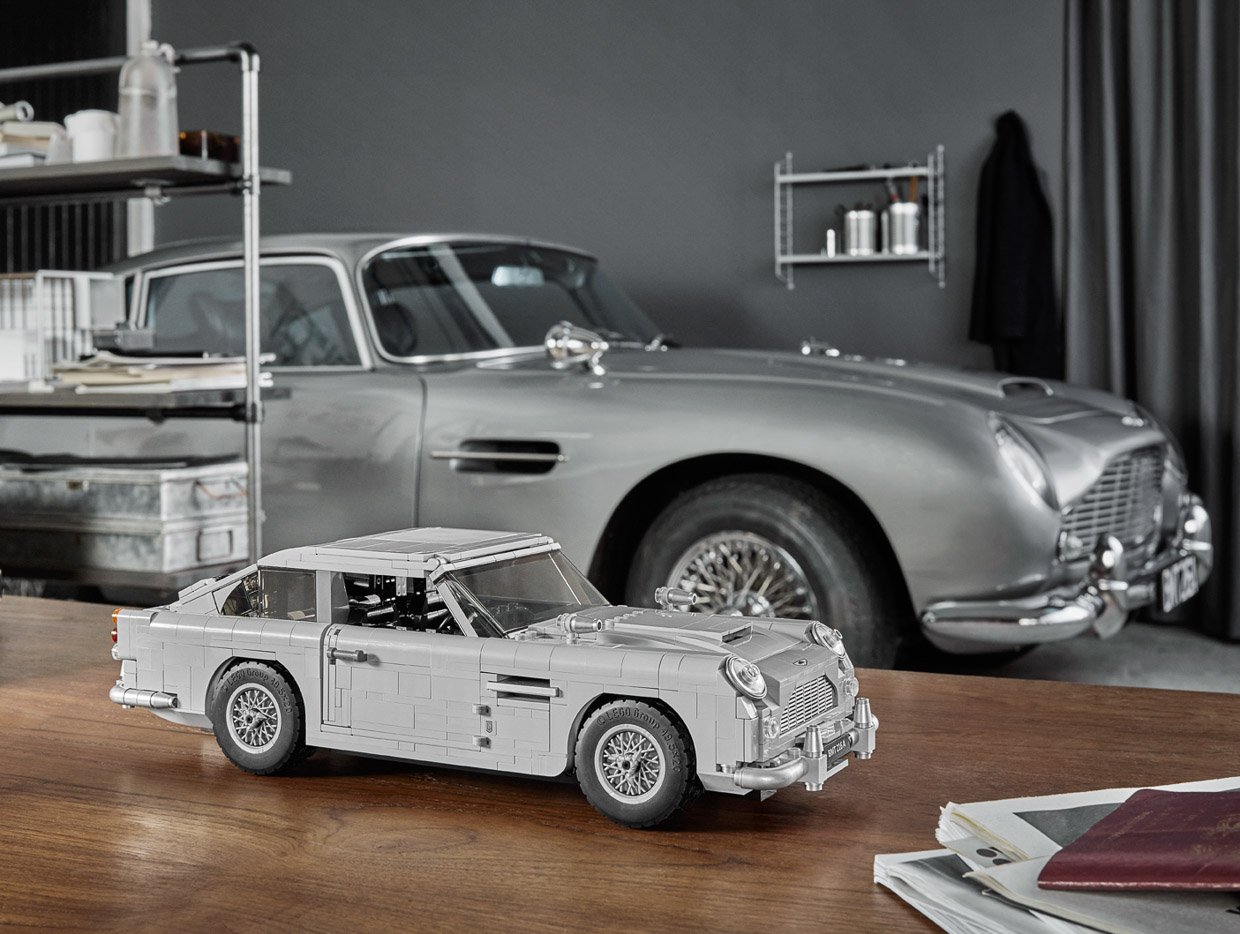 A short while back, LEGO teased us about a new James Bond themed car model it had in the works. Despite our hopes for a Lotus Esprit submarine, we ended up with the next best 007 vehicle – Sean Connery's iconic silver Aston Martin DB5 – and it looks beautiful.
LEGO Creator Expert set 10262 is a picture-perfect recreation of the British secret agent's 1964 Aston Martin DB5. The 1290 piece model features tons of nifty details, including a working passenger ejection seat, rotating license plates, a hidden tracking computer in the dash, a rear window bullet shield, front wing machine guns, and deployable tire slashers on the wheels.
There are lots of other touches like a detailed straight 6-engine beneath the hood, and doors that close smoothly like they would on an actual car. The completed model measures 13″ long x 4″ wide x 3″ high.
The $149.99 kit is available to LEGO VIP members starting today, and will also be available in limited quantities at the upcoming San Diego Comic-con. It will then be available more widely on August 1, 2018.
Check out more details of this awesome model in the video and gallery below: