Turbo Ferrari F50 Goes WRAAAAA, WHOOSH, BRAAPPP
1999 | ferrari | ferrari f50 | mods | turbo | V12 | July 26, 2018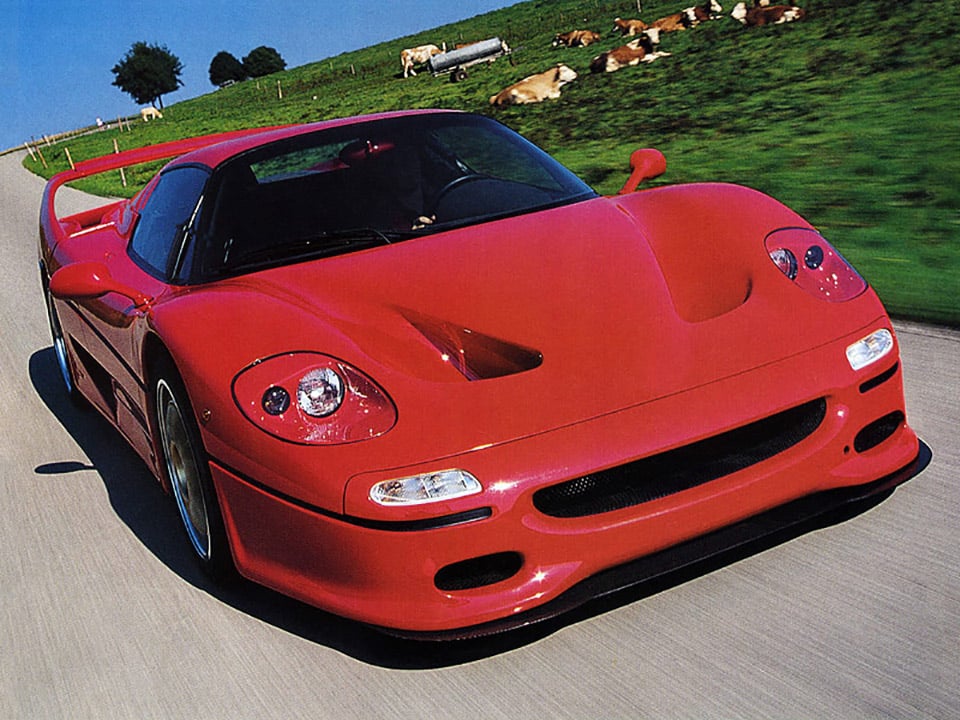 A Ferrari F50 is one of those cars that many will hate you if you mod. Most want their Ferraris to be in stock condition, but even the richest car guys and gals don't always like stock. For the well-heeled F50 owner wanting more, German tuner Koenig Specials has been your ticket for more than 40 years. These nuts will strap twin turbos onto your rebuilt Ferrari F50 V12 if you so desire.
Presumably, the rebuild is to give the innards the strength to handle the boost. The result is a 1999 F50 that makes 850 hp and tingly man sausages. The F50 is already one of the best sounding cars on the planet. Strap a couple turbos to it that snarl and purge, and you may need fresh pants.
Listen to the beast in action in the video below. I emphasize the word LISTEN, as the video appears to have been shot on one of those Fisher Price video cameras from the 1980s.