Porsche Cayman GT4 Clubsport Rallye Concept Wants to Race
2019 | porsche | porsche cayman | Porsche Cayman GT4 Clubsport Rallye | August 9, 2018
---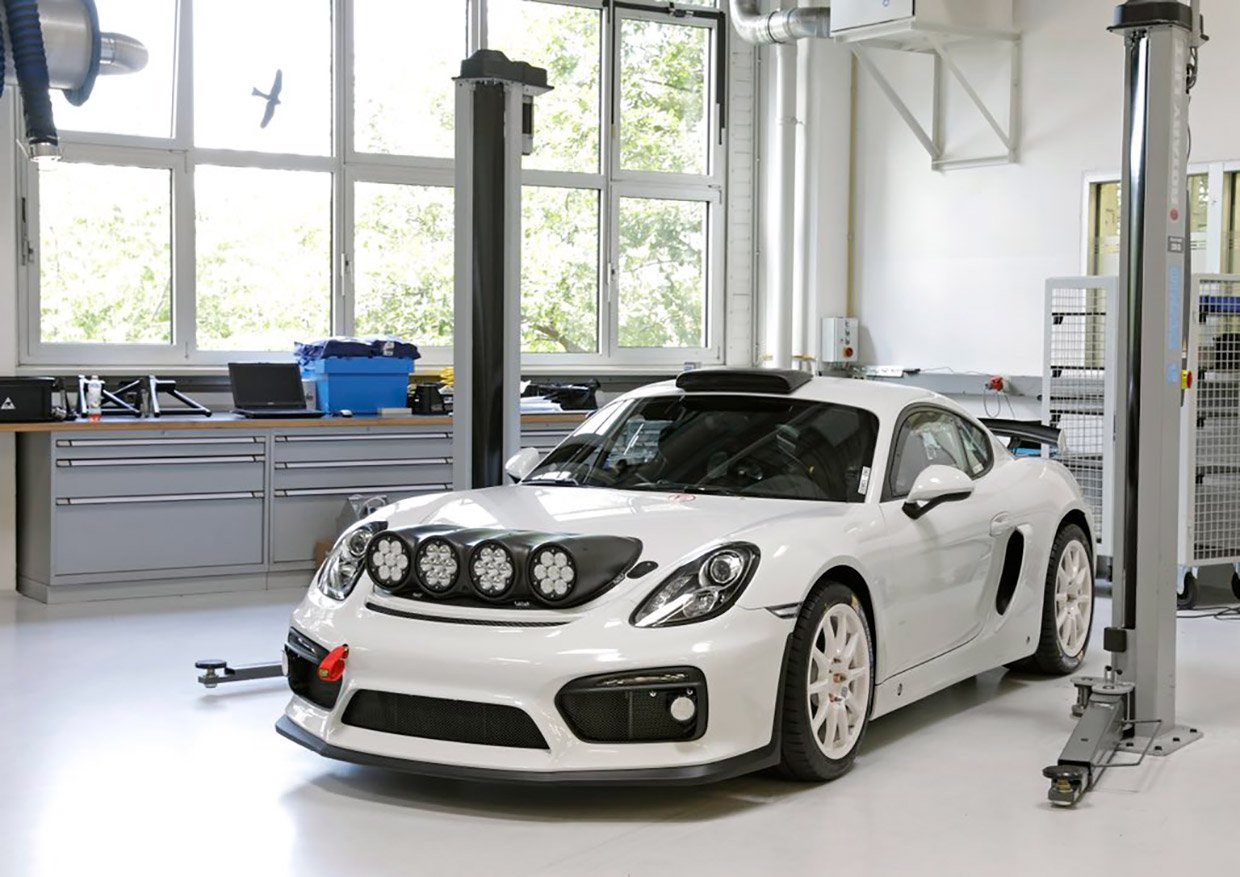 Porsche Motorsport has taken the already cool Cayman GT4 Clubsport and transformed it into a very special Rallye Concept version. Pics posted on the team's twitter feed show a car with sweet quad LED lighting system on the front edge of the hood and a roof air scoop. Presumably that thing cools the driver as they blast through the course WFO.
You can also see a roll cage and other driver safety upgrades, but any other and modifications from the GT4 Clubsport road racer are unknown at this time. Porsche did mention that the car has 385 hp, which is the same as the production GT4 Clubsport. The coolest part about this two-seat racer is that if the "rallye scene" likes the car it might be built for production.
The Porsche team will take feedback on the car at the German WRC round and make a production decision later this year. Rallye Porsche cars are the coolest. I hope they make a sweet lifted version for racing on gravel.