2019 BMW Z4 M40i Gets Official with First Edition
2019 | bmw | bmw z4 | convertibles | roadsters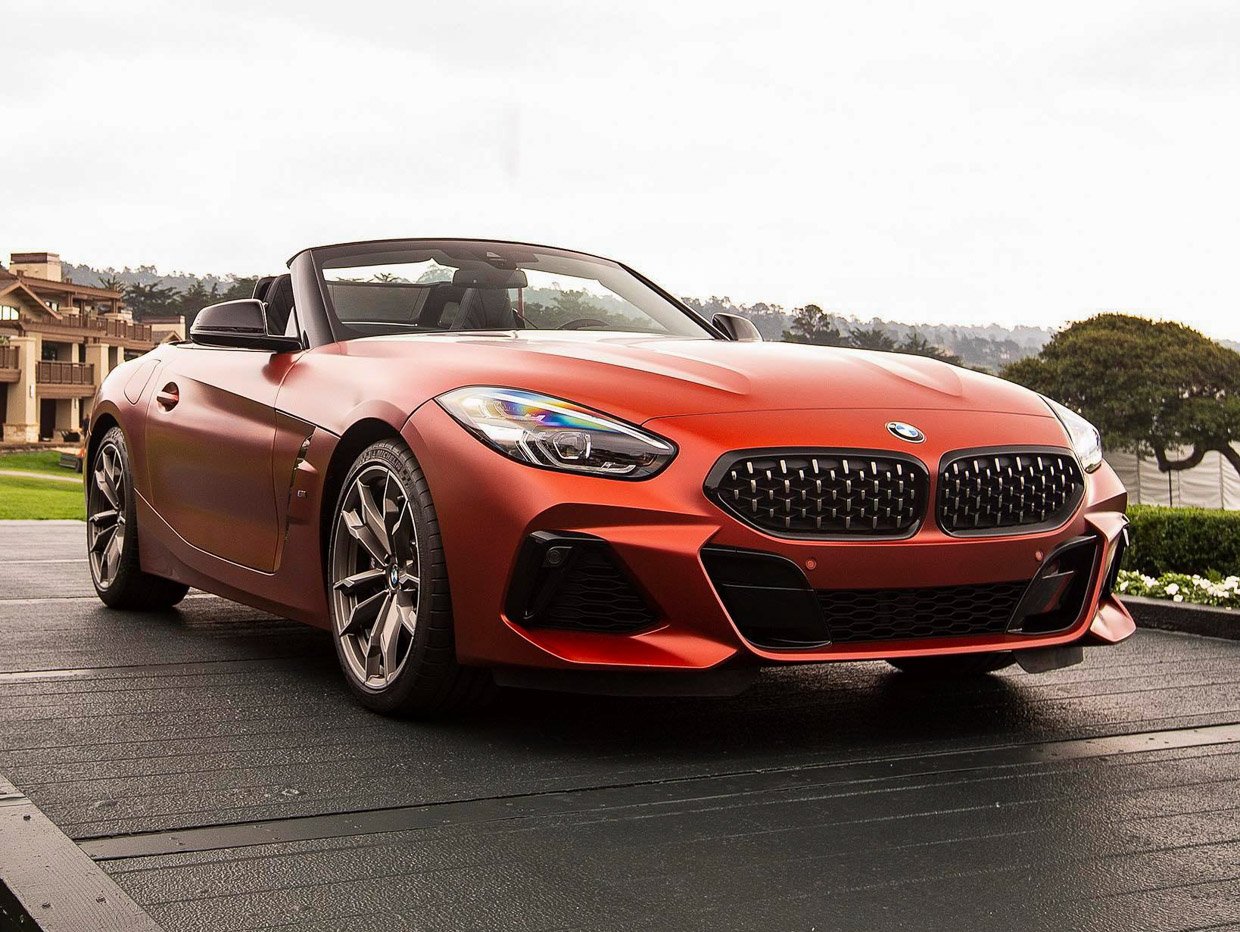 After teasing us with the Z4 Concept Roadster last year, BMW has finally pulled back the covers on the production version of its much-anticipated new 2-seat convertible. First up from the Z4 line is the 2019 M40i First Edition, a sporty version that packs a 3.0-liter inline-6 engine.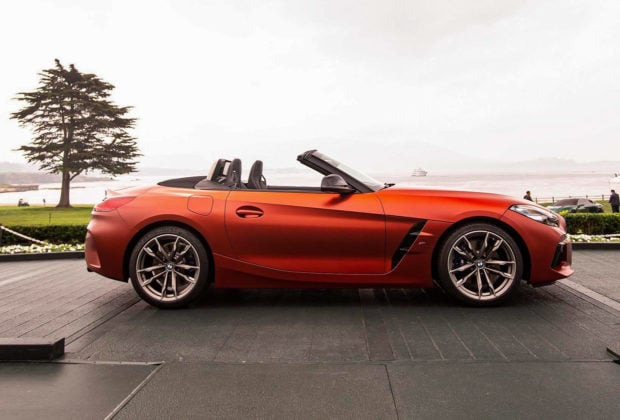 In production guise, the Z4 isn't quite as outlandish as it concept version. It still packs the Kia-like wide kidney grille, and deeply-carved side vents, but it notably has lost the slick, futuristic design of the rollover hoops. That's too bad. I thought those were really distinctive, so I'm assuming that there's some cost or safety reason those were sent packing.
Other than mentioning a perfect 50/50 weight balance, an M-tuned suspension with electric dampers, M Sport brakes, an electronic M Sport rear diff, and a 0-to-60 time of 4.4 seconds (improved by 0.4 seconds over the current Z4), BMW is mum on technical details. We also know that it shares a core platform with the upcoming Toyota Supra reboot, which is said to only be coming in a turbo-4 variant when it launches.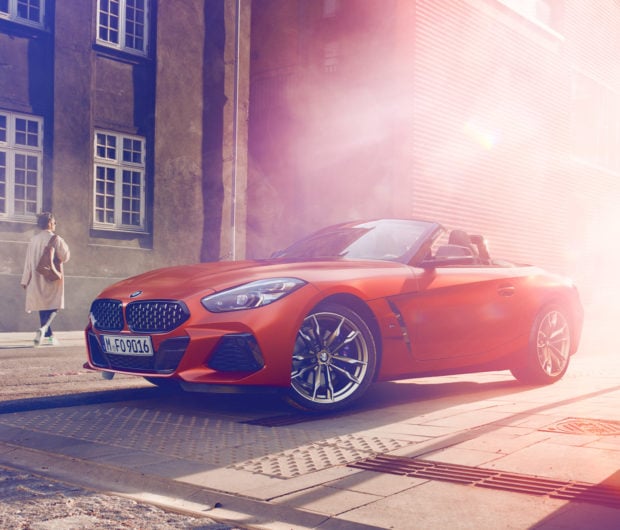 BMW will offer up more specs and information on other Z4 variants on September 18, 2018, but for now, all we have is some pretty pictures and video to look at from its debut at Pebble Beach this week.