BMW Concept Z4 Roadster Looks Incredible
2018 | bmw | bmw z4 | bmw z4 concept | roadsters | August 17, 2017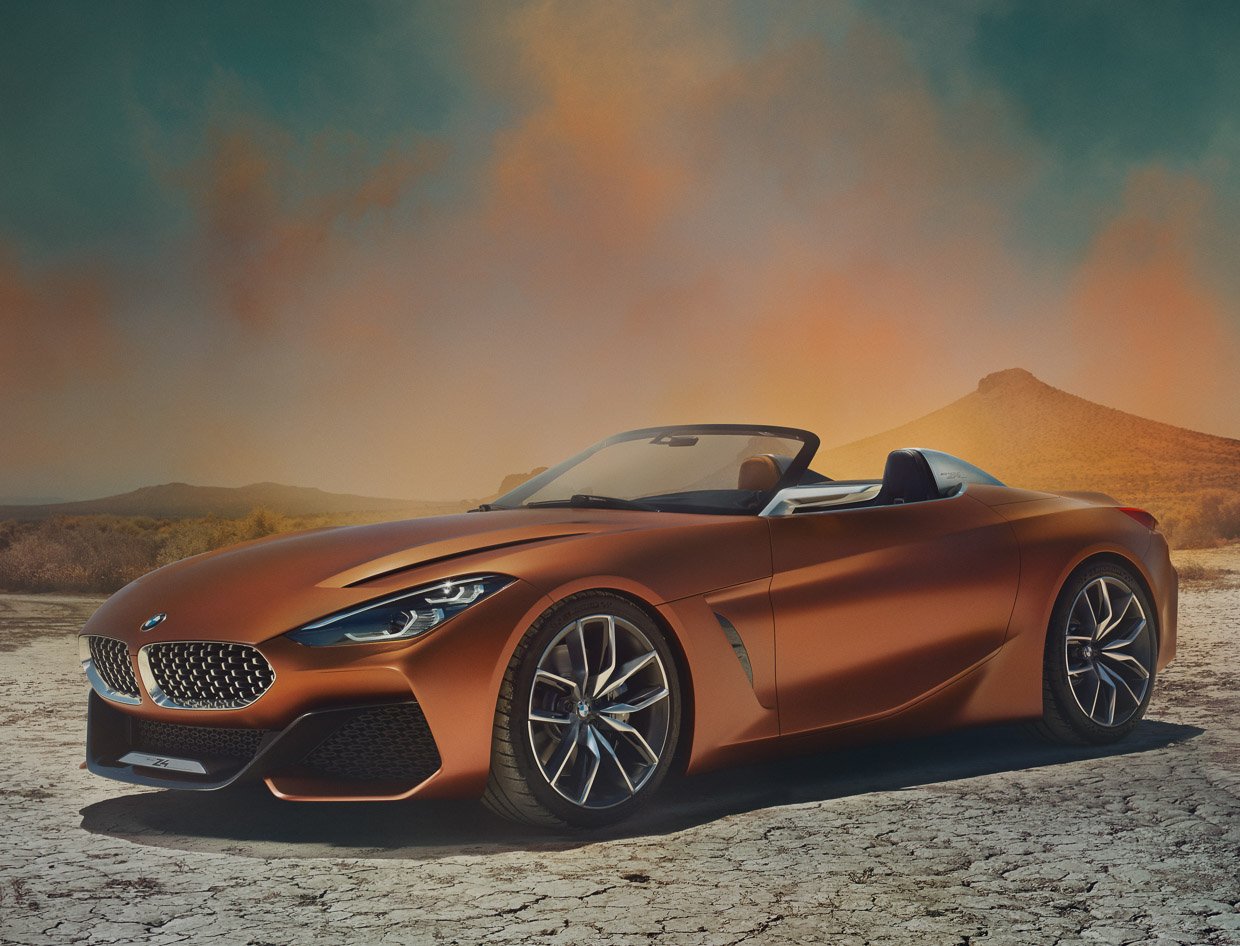 We already know that BMW and Toyota have been collaborating on a new rear-wheel drive sports car – which will be sold as the next generation Z4 for the German automaker, and likely as the next Supra for Toyota. Now, BMW has broken cover on the concept model of the Z4, and it looks fantastic.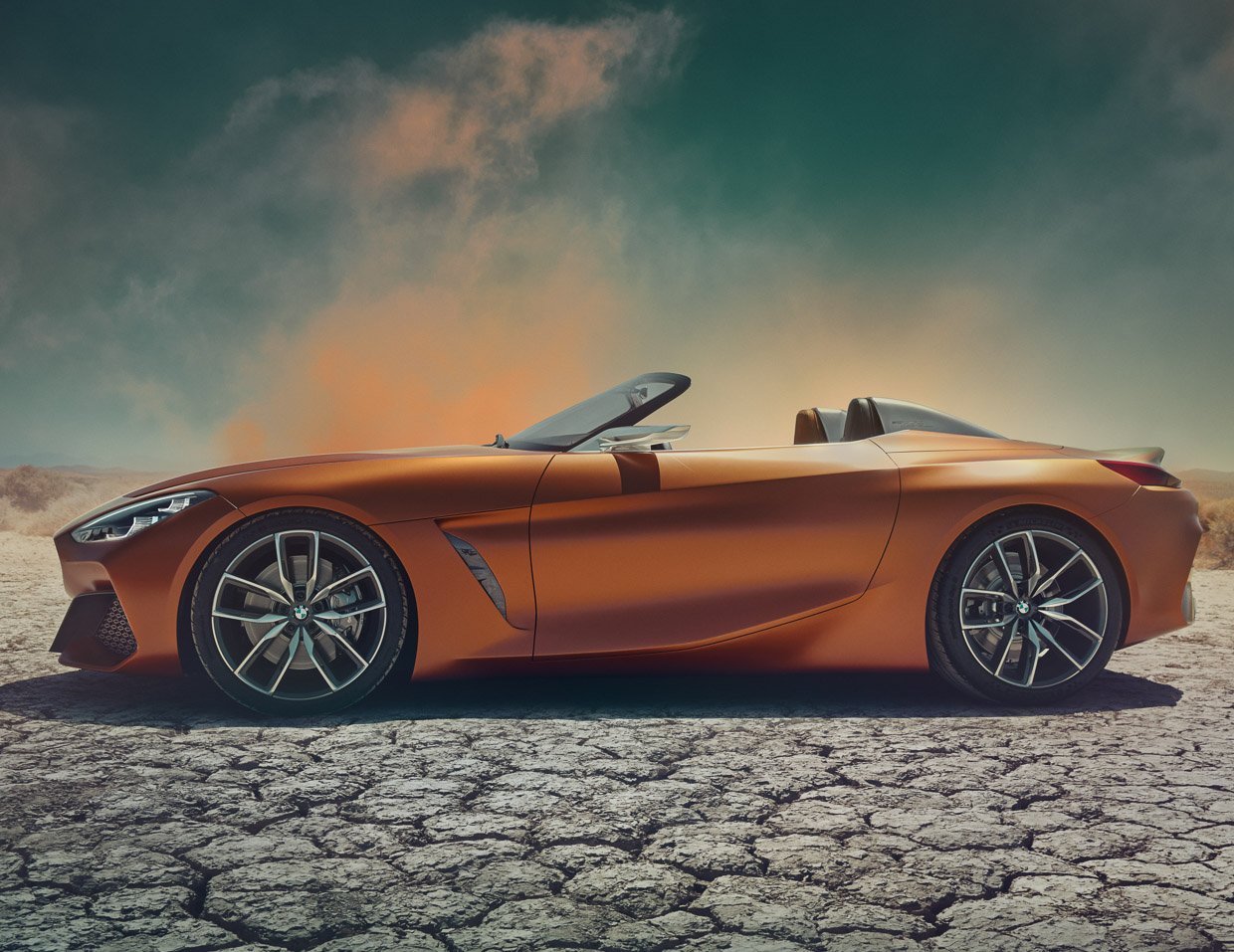 Sporting bold and dynamic body sculpting, the aggressively styled 2-seater looks like it could give the Jaguar F-Type and AMG GT a run for their money in the styling department. It's not likely to be nearly as powerful (or expensive) as either of those cars though. The concept is being show in a lovely color called "Energetic Orange", and rides on lightweight 20″ alloy wheels with a bold double-spoke design.
We don't have any details yet on the drivetrain for the Z4 (or Supra), but rumor has it that it will start out with a 2.0-liter turbocharged 4-cylinder engine with around 200 hp, or an optional 300+ horsepower 6-cylinder engine with an 8-speed automatic gearbox. A manual transmission is also rumored to be available (at least in Europe).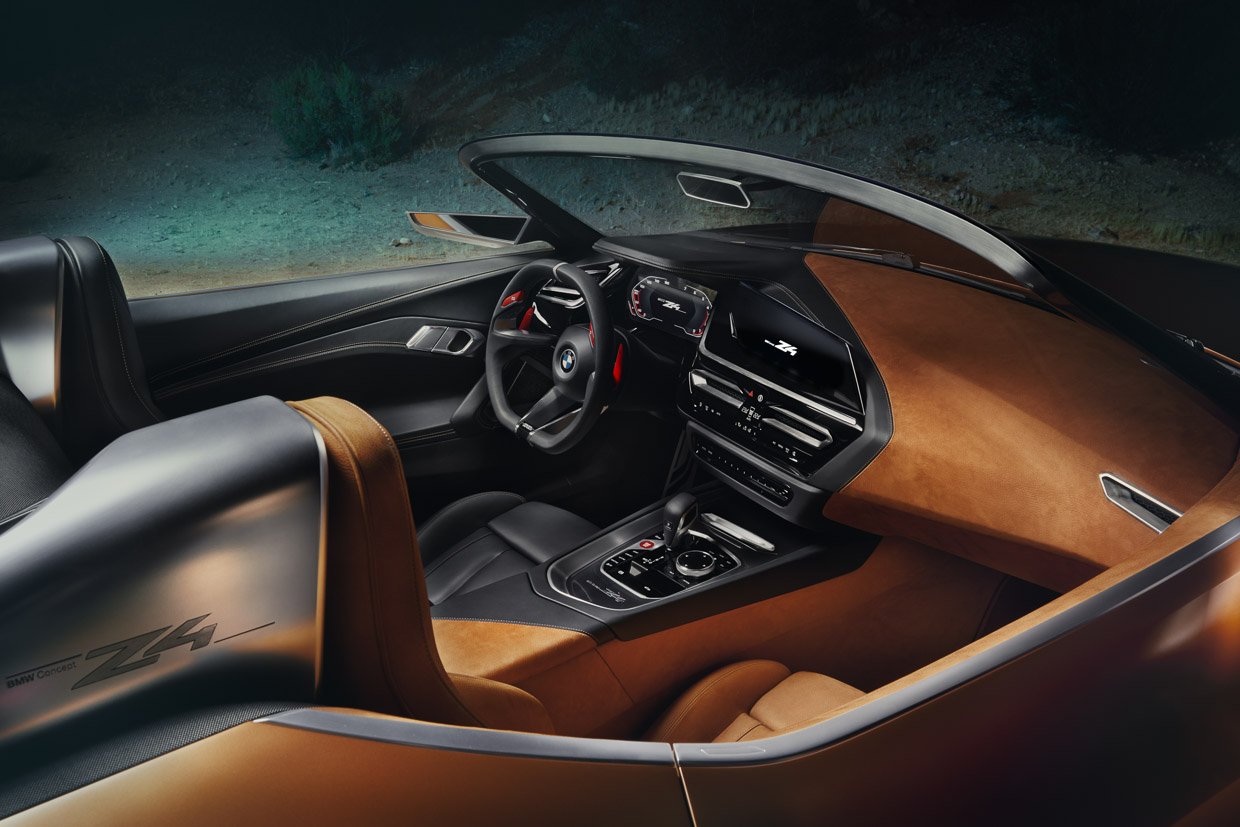 BMW has already confirmed that the production Z4 is coming, and will be revealed over the course of 2018, with the first cars expected to hit the US in early 2019. With production coming that soon, I can't imagine the final version of the car will look dramatically different from the Z4 Concept – and that's a good thing, since it looks awesome.