Toyota Mega Ace II Diesel Spaceship Is the Best Minivan Ever
minivan | mods | retro | toyota | toyota liteace | November 4, 2018
---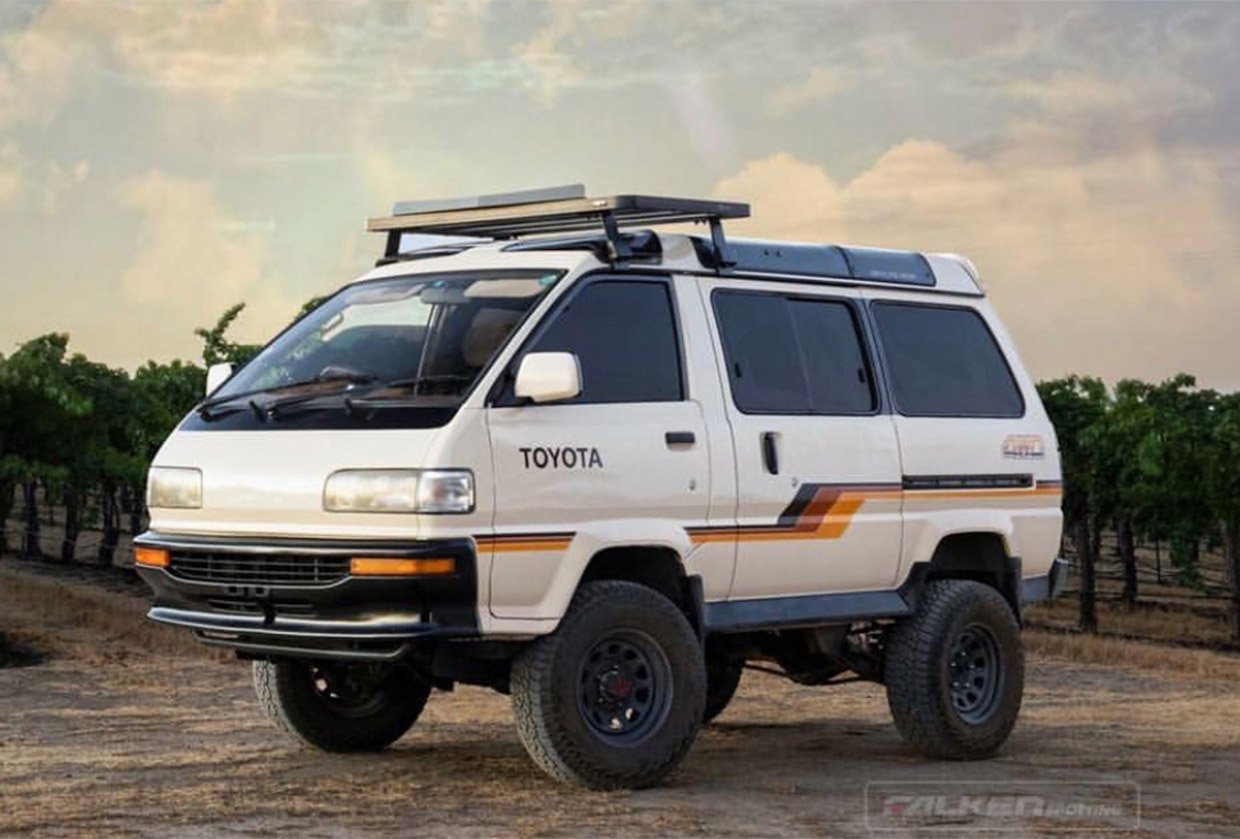 Like most auto enthusiasts, I have a deep-seated distaste for minivans. Sure, they're some of the most practical vehicles on the road today, but driving one pretty much says that you've given up on your own life and your kids have won. This minivan changes all that for me.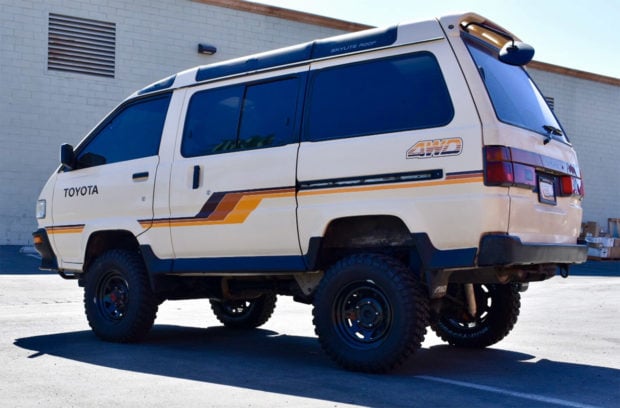 This awesome looking lifted minivan is for sale from the customizers at Yota Imports, and it just looks spectacular. The decidedly retro looking Toyota van was available with a proper four-wheel drivetrain back in the 1980s and early 1990s, and that's what this one packs. It's powered by a 2.0-liter 2C-T turbo diesel engine, a 5-speed manual gearbox. and has a right-hand drive setup.
The tan body and tri-colored body stripes are the perfect complement to the van's overall look, and naturally, it's got those sweet fabric seats that lie flat and turn into a sort of lumpy bed in the back. I'd suggest dropping an air mattress on top of that if you plan on trying to catch some zzzzs back there.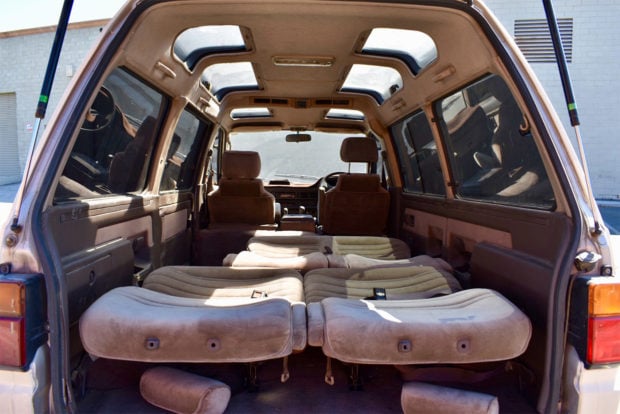 This Mega Ace II also packs roof windows, which is close to a VW 21-window bus as you're going to get from Toyota. If you've got 20 grand burning a hole in your pocket, be sure to check out the listing here.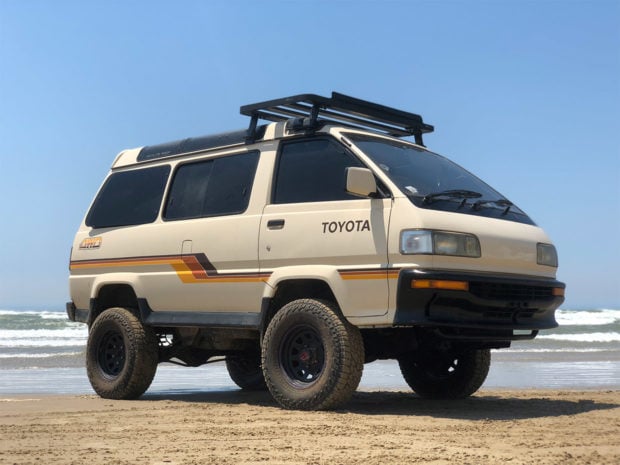 Thanks for the tip, Sam!