VW I.D. R Pikes Peak Racer to take on the Nürburgring
volkswagen | volkswagen i.d. r pikes peak | VW | December 11, 2018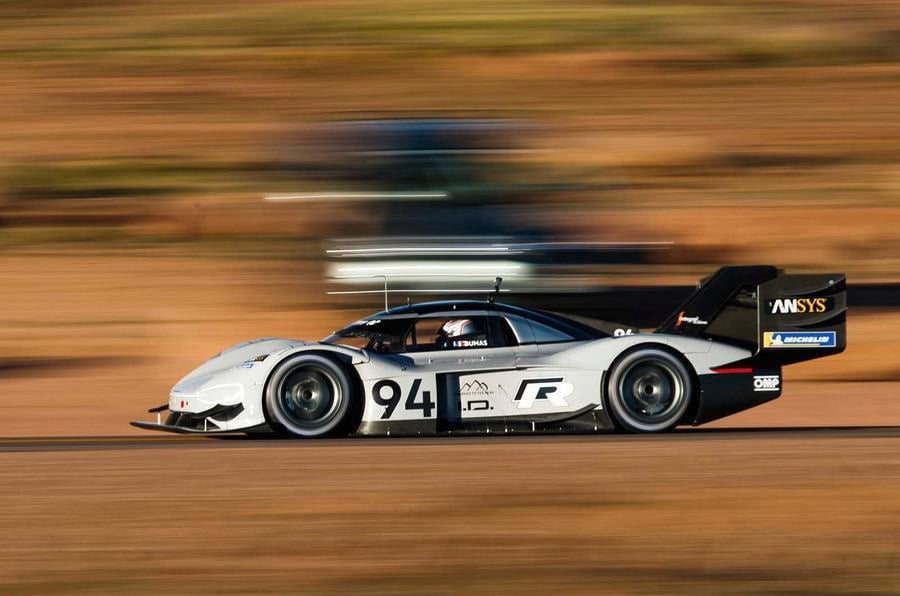 Volkswagen broke the overall record at the Pikes Peak hill climb earlier this year with its electric I.D. R racer. Now the automaker is looking at smashing some more records at the Nürburgring with the same car. Word is that VW has the track reserved for a few days of private testing in May 2019.
The fast Volkswagen not only has a chance to beat the current EV and production car record holder, the Nio EP9, which put down a time of 6 minutes and 45.90 seconds on the famed track, but the car may well take the overall track record.
The Porsche 919 Hybrid Evo right now holds the fastest lap of all time, at a mindboggling 5 minutes, 19.55 seconds. Volkswagen's simulations currently show the I.D. R could do a lap below 5 minutes and 30 seconds.
While we wait to see how the I.D. R does on the Ring, have a look and listen to how it worked its magic up Pikes Peak: