This Jeep Wrangler has Six Wheels and Hellcat V8
6x6 | hellcat | jeep | jeep wrangler | mods | off-road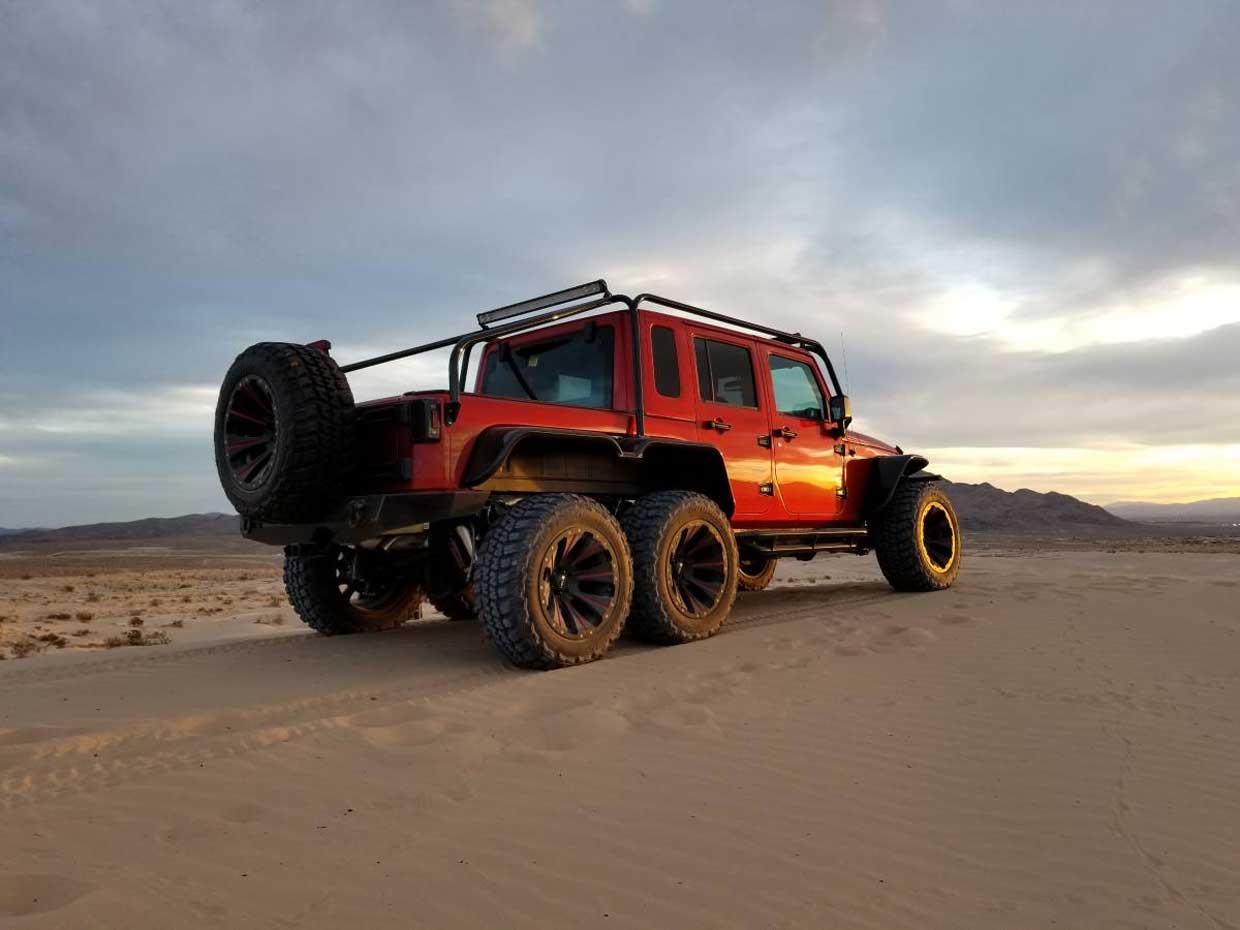 I am a big Jeep Wrangler fan, but I really wish they offered a V8 option. As it is now only a V6 is available. If you want a V8 in your Wrangler, you have to go aftermarket. Someone has gone seriously aftermarket with this 6×6 Wrangler that packs a 6.2L Hemi V8 engine.
Specifically, Wild Boar Off Road's custom orange Wrangler has a Hellcat supercharged V8 underhood making 707 hp and 650 lb-ft. of torque. The custom Jeep has a bed of sorts, and a spare mounted on the tailgate. It's been fitted with a 5″ lift and ginormous 35″ tires so it can handle pretty much any trail you can throw at it. The ride was created for SEMA 2018, and it is festooned with accessories like steel bumpers, winch, bull bar, arch extensions, and lots more.
The Wrangler that was the basis for the project was a 2017 Rubicon, so it's the last-generation JK platform.If you've got deep pockets and a place to part it, this beast can be yours for $289,900, and you can check out more details over on Craigslist.