2019 Hyundai Elantra GT N Line Brings Power and Handling Upgrades
2019 | hyundai | hyundai elantra gt | naias 2019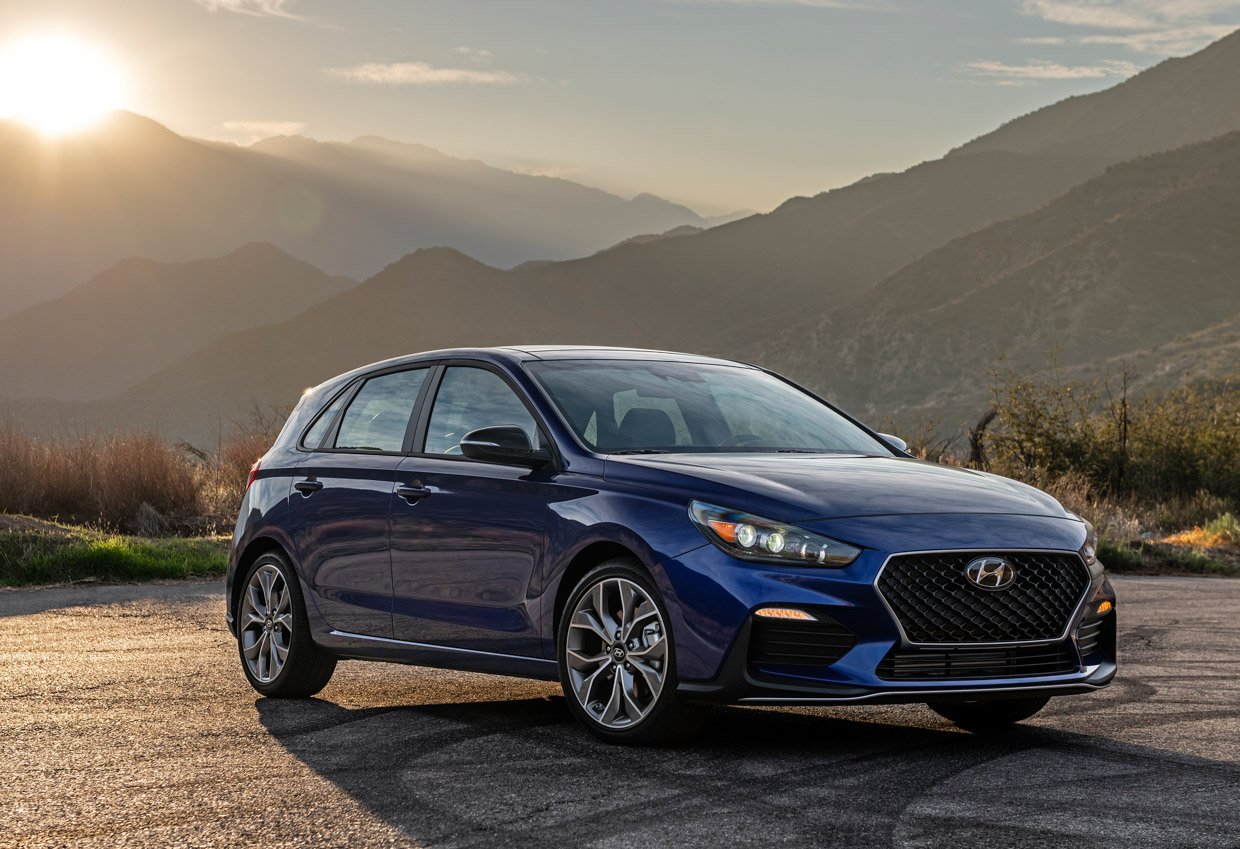 In the last decade or so, Hyundai has really stepped up their quality, features, and design. Now, the Korean automaker is upping their performance game too. At the 2019 NAIAS, Hyundai revealed the first of it's US production cars from its new N Line performance series, the 2019 Elantra GT N Line. Yes, it's a little confusing since we already have the Veloster N, but the N Line slots in just below the N, which represents the pinnacle of production performance for Hyundai.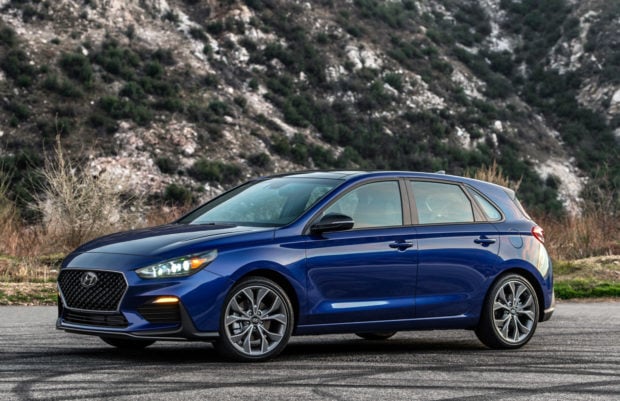 The Elantra GT N Line offers aerodynamic improvements such as a lower front spoiler, as well as aesthetic upgrades like blacked-out trim, and a unique N-Line grille. Insider, there's a leather-wrapped "N" steering wheel, leather sport seats, red stitching and accents around the cabin.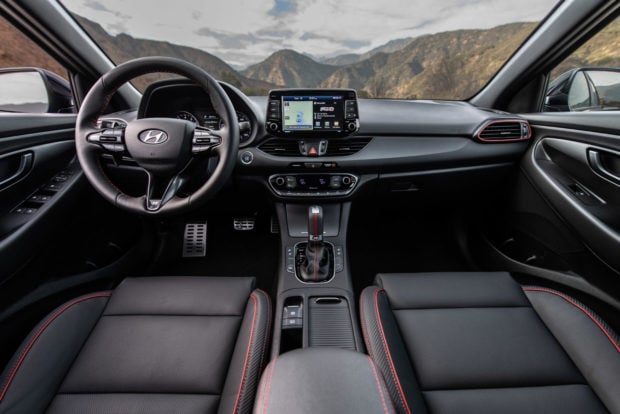 Hyundai has gone the extra mile to ensure the N Line isn't just a cosmetic upgrade either. Under the hood, the car packs a 1.6-liter turbocharged 4-cylinder engine that makes 201 hp and 195 lb-ft. of torque. The car can be equipped with either a 6-speed manual for those who like to row their own, or a speedy 7-speed dual-clutch automatic gearbox.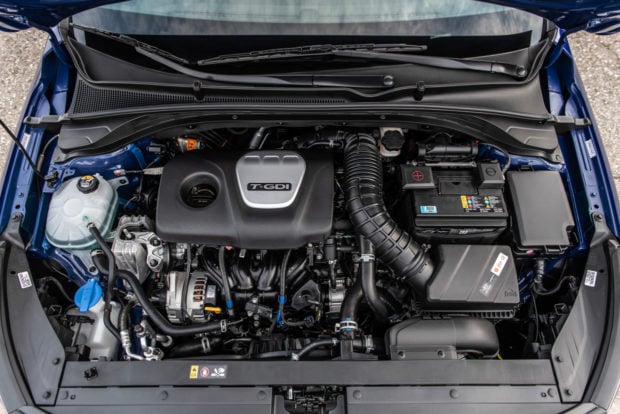 It also has other mechanical improvements over the outgoing Elantra GT Sport, including increased stiffness for its engine, transmission, and rollrod mounts, tighter spring stiffness, as well as an upgraded stability bar, and retuned shocks and steering. The car ships with 18″ wheels, wrapped in Michelin PS4 summer tires if you go for the manual version.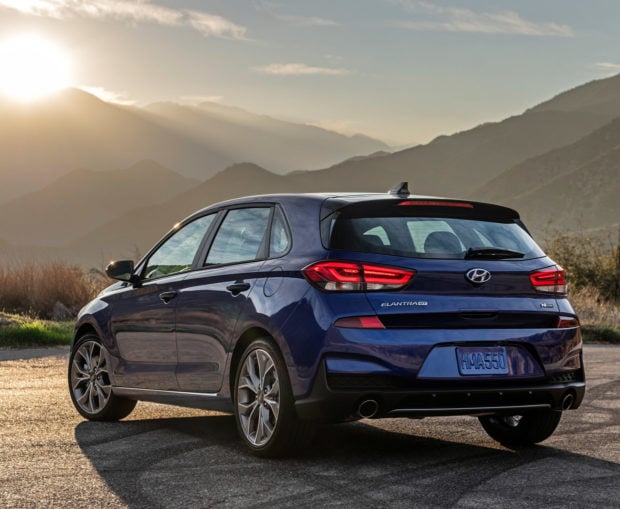 The 5-door hatch can also be equipped with a panoramic sunroof, an Infinity premium audio system, ventilated seats, wireless charging, smart cruise control, an 8-inch touchscreen with navigation, along with a suite of advanced safety features.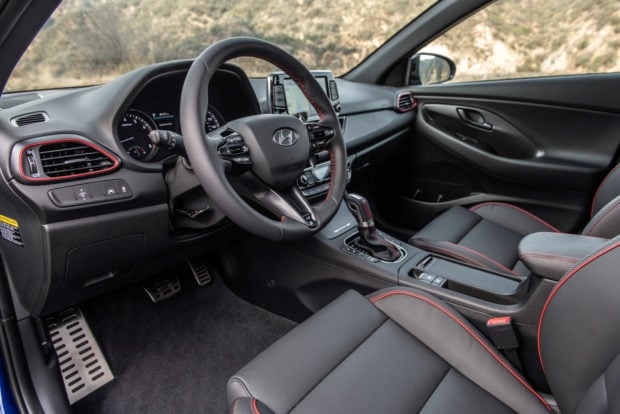 The 2020 Elantra GT N Line should be hitting dealers as I write this, with prices starting at $23,300 for the manual, and $24,400 for the DCT version – that's about a $4000 premium over the Elantra GT.