2020 Ford Mustang Shelby GT500 Cranks out More Than 700hp
2020 | ford | ford mustang | ford performance | Mustang GT500 | naias 2019 | shelby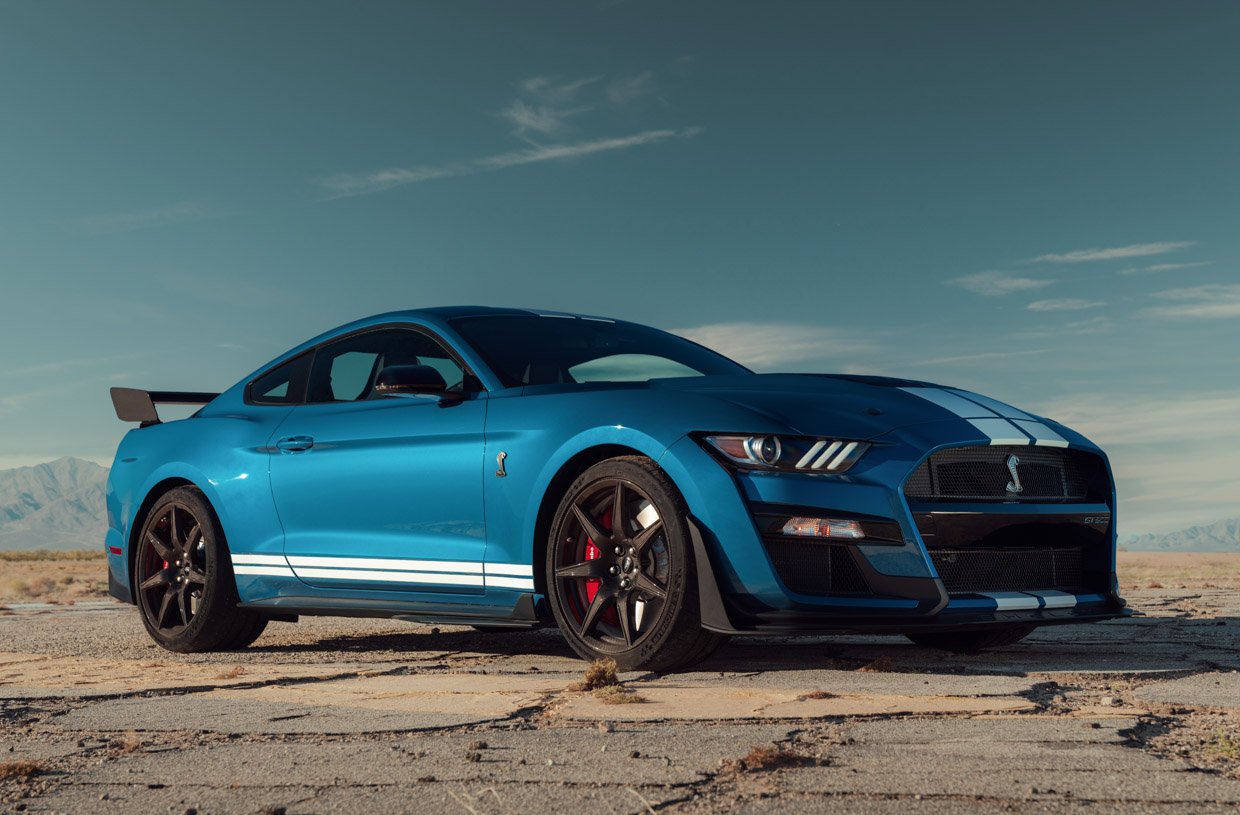 When Ford says its new Mustang Shelby GT500 makes "more than 700 hp," it begs the question: "just how much more?" Well one supposedly leaked advertisement for Ford Performance says that the supercharged 5.2-liter V8 under its hood makes 755 horses. Not too shabby.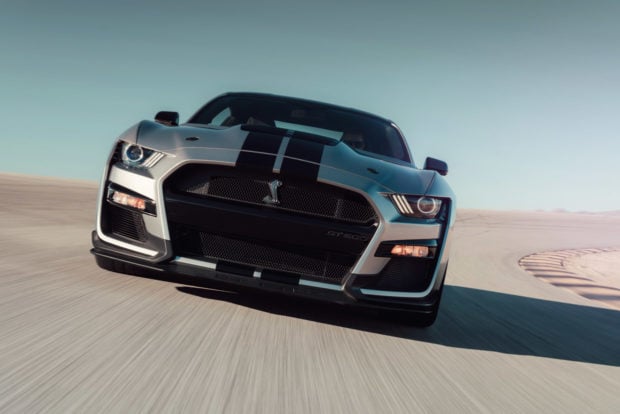 But whatever the final number is, this beast is going to be quick, with a 0-to-60 time somewhere in the mid-3s, and a sub 11-second 1/4-mile time. Sure, that's quite a bit slower down the drag strip than a Dodge Demon – but that's got a transbrake and drag radials to help it achieve such crazy fast straight-line times. The GT500, on the other hand, is a track car you can drive right onto the street. And it sounds pretty damned good too…
In order to kick up the V8, Ford bolted on a 2.65-liter Eaton Supercharger, and cranked it up with 12 psi of boost. There's a massive amount of ventilation in the hood of the GT500, but Ford managed to mount the supercharger low enough to avoid a giant, and distracting hood scoop.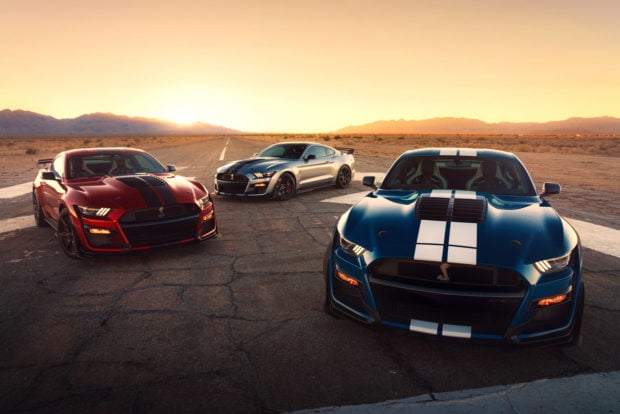 In order to handle its voluminous power, and to flick through gears quickly, Ford decided to skip a manual this time out, and only offers the GT500 with a 7-speed Tremec dual-clutch automatic gearbox. Muscle car purists will likely poo-poo the idea, but even Lamborghinis, McLarens, and Ferraris have flappy paddle shifters these days.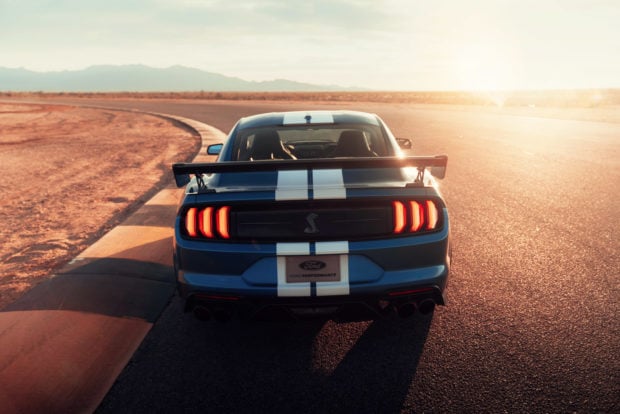 The car rides on 20″ rims – either in lightweight cast aluminum, or better yet, carbon fiber to really lighten its unsprung mass. These made a big difference on the GT350R, so I'm betting they'll be highly desirable here as well. Ford also had to widen the front fenders on the GT500 to accommodate its wide wheels, and used fiberglass to keep their weight down.
All the power the GT500 makes is brought to a stop courtesy of gigantic 16.5″, front rotors with 6-piston calipers, while the rears get 14.6″ rotors with 4 pistons each, all courtesy of Brembo.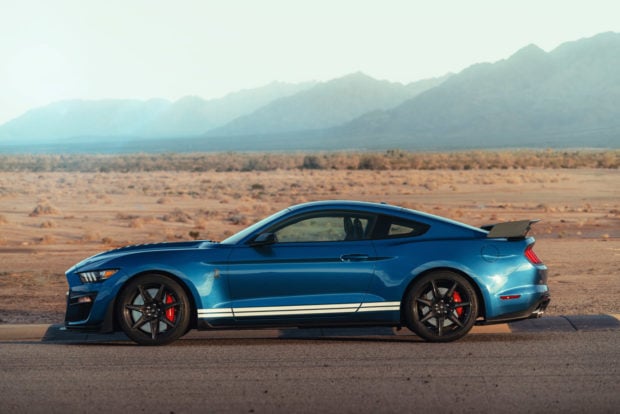 Ford Performance has yet to reveal pricing on the 2020 GT500, but with the GT350 starting out North of $56K, and given what Dodge charges for its Hellcats, I'm betting the GT500 will start somewhere around the $70K mark, and substantially more with the carbon track pack in place.
I hope to get behind the wheel of the GT500 a little later this year, and am sure to have lots more to say then – right after I remove the giant smile that is sure to be plastered onto my face.