Kia Stinger GTS: Orange You Excited to Drift?
2019 | kia | kia stinger | kia stinger gts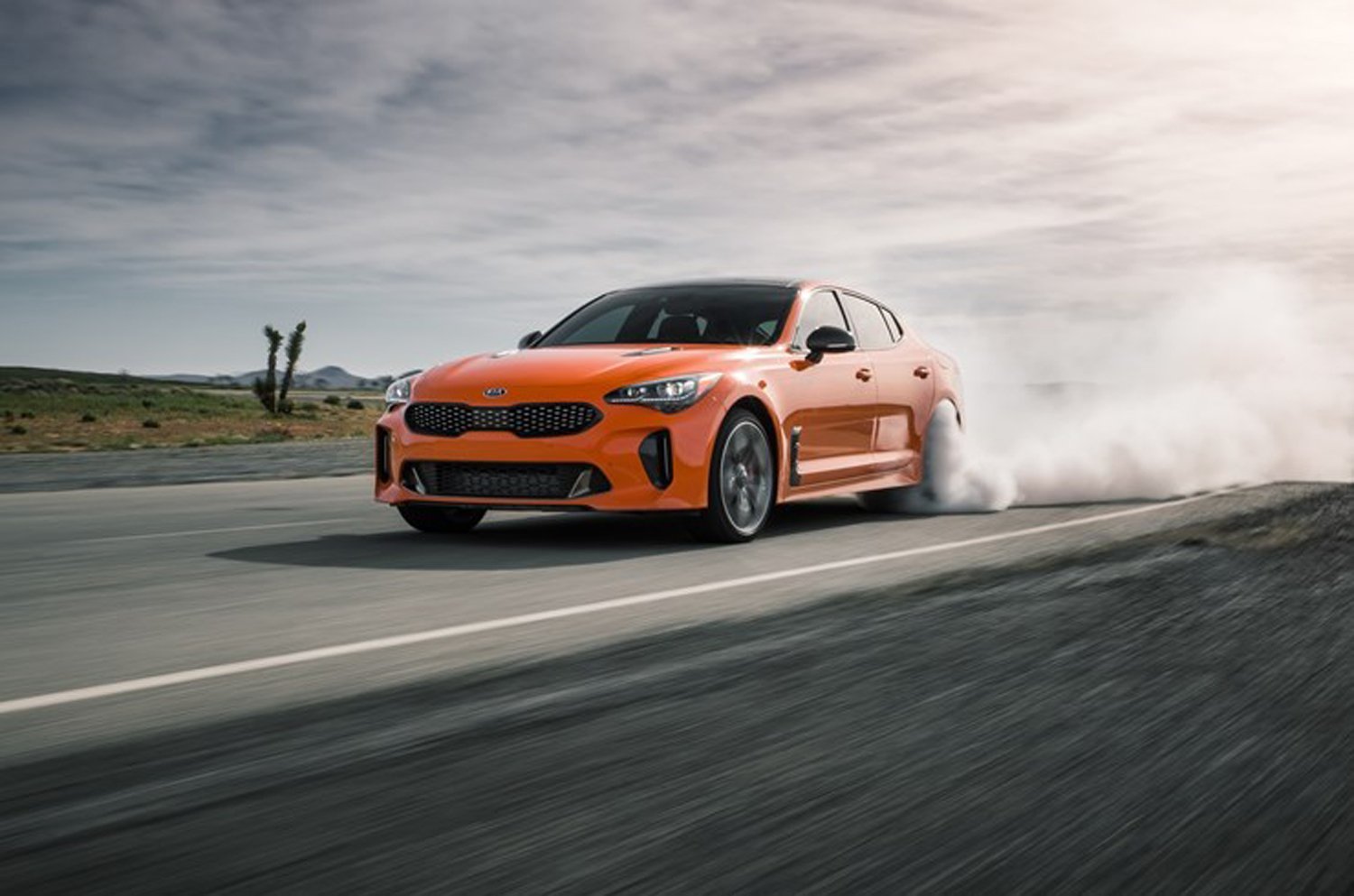 Kia has pulled the wraps off a sweet limited-edition car at the 2019 New York Auto show, and the want is strong. Only 800 units will be made of the orange Stinger GTS, and you can opt for D-AWD or RWD versions.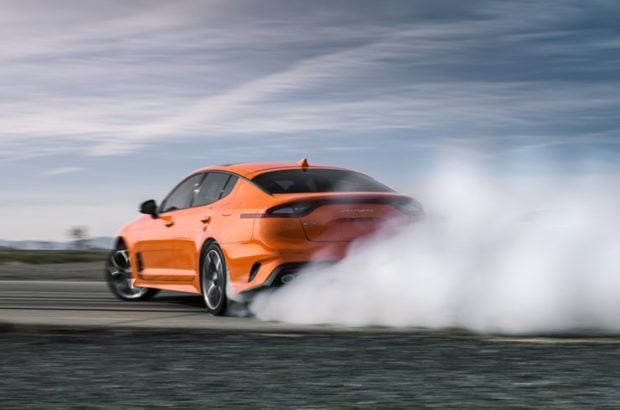 That AWD version has a slick drift mode that sends all the power to the rear wheels and holds gears with no shifting. Comfort mode and sport modes are also offered respectively sending 60% and 80% of the power to the rear wheels. The car has carbon fiber bits all over the place, and a Stinger logo on the trunk rather than the regular Kia logo.
The drivetrain remains unchanged from the top-of-the-line Stinger GT. The engine is a 3.3-liter twin turbo V6 that makes 365 hp and 376 lb-ft of torque; an 8-speed automatic is the only transmission option. Pricing starts at $44,000 for the RWD version or $46,500 for the D-AWD version.