The Teslonda Is a Crazy Tesla-powered Honda Accord
EV | hacks | honda | mods | tesla | teslonda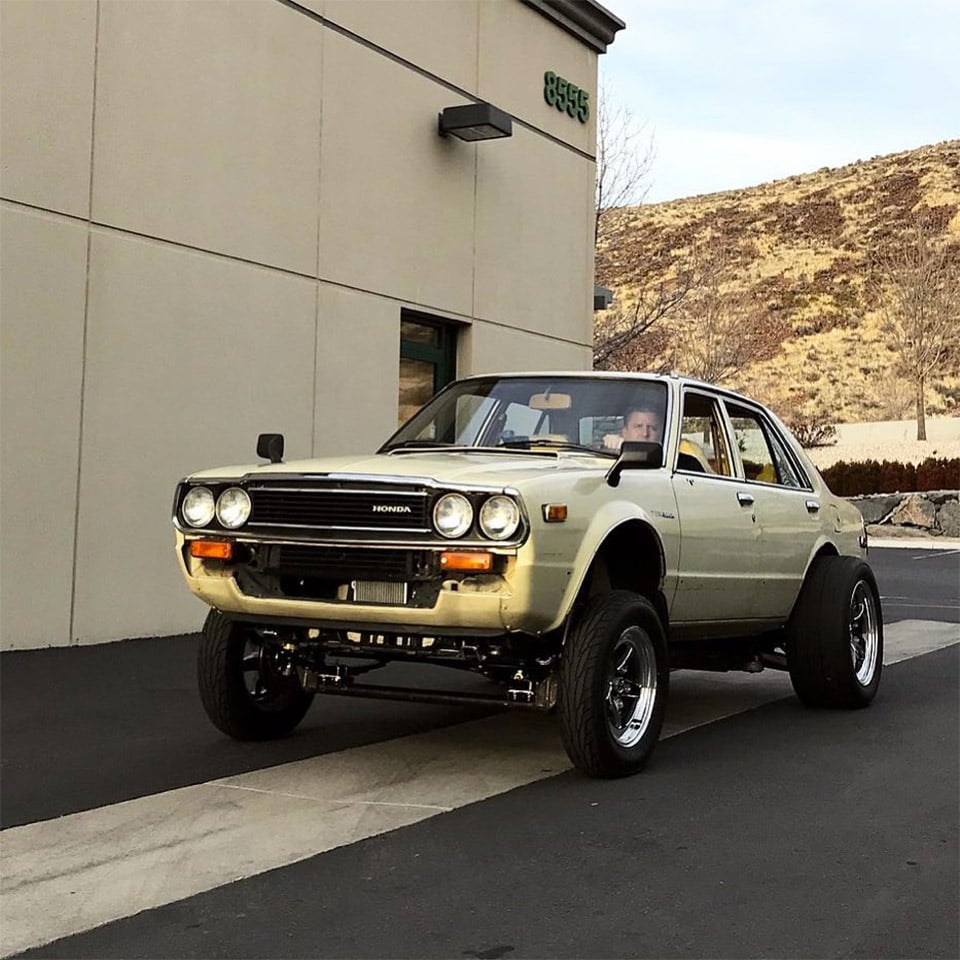 We all know that the electric motors in the Tesla Model S can push out a tremendous amount of torque, and at breakneck speeds. But what if you don't like the way the Model S looks? You stuff a Tesla motor into the car of your choice. Recently, a guy going by the screen name "Jimmy Built" took an old 1981 Honda Accord and crammed said power plant under its body.
The result is a car that can zip from 0-to-60 in about 2.7 seconds, and its builder thinks he can trim a couple of tenths off of that. To help with the instant torque, he connected the Tesla's P85 motor drive unit to the battery pack from a Chevy Volt – which apparently allows a faster discharge than Tesla's own batteries. With the accelerator pedal down, this crazy 536 horsepower creation sounds like the world's largest R/C car. Check it out:
Pretty amazing stuff. I was waiting for those front wheels to get a little lift, but he probably needs to throw a bit more weight in the back to make that happen. You can check out some behind-the-scenes footage of the Teslonda's drivetrain components in the clip below too.