Go Inside Lamborghini's New Paint Shop
factory | lamborghini | paint | robots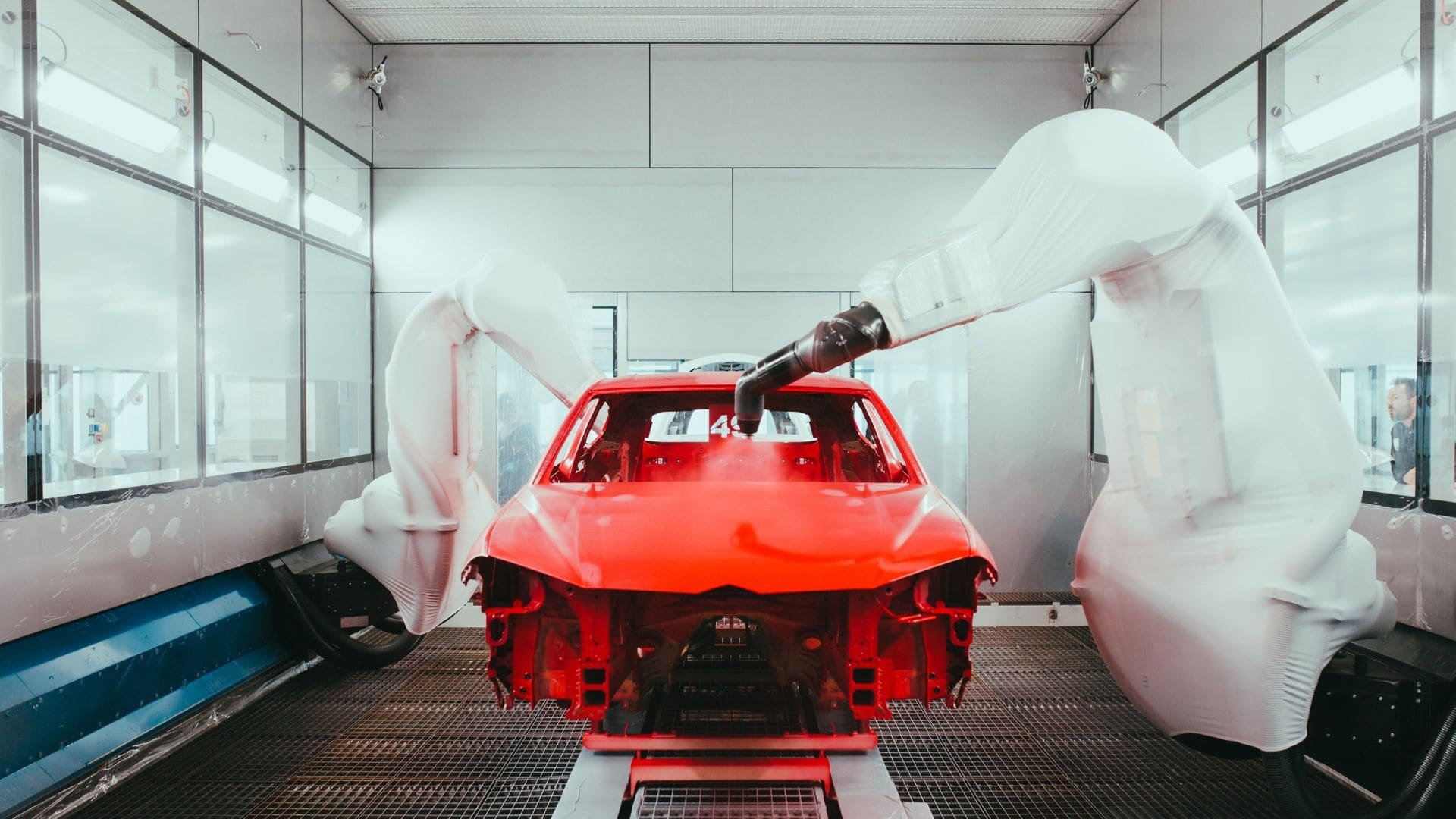 Lamborghini has long been known for their vibrant and unique colors, offering up exotic cars in brilliant shades of yellow, orange, green, and other hues. Recently, the Italian sports car (and sports SUV) maker completed the build of a shiny new paint shop, and is so proud of it that they shared footage from inside the facility.
The new painting plant is designed to allow for a high degree of personalization – something critical for Lamborghini's high-end clientele. The shop can handle finishes in standard, special, matte or Lambo's Ad Personam program, which allows buyers not just to pick their colors, but to add graphics to their vehicle. Lamborghini's production facility has doubled in size since 2016, and the paint shop was the finishing touch on the expansion project.
Check out the new paint shop in action in the clip below, as the shop paints up the body of a brand new Urus.
The facility combines both robotic and human workers to give vehicles a smooth, precision finish, and apparently uses artificial intelligence in some way as well, but it's unclear how.
I've visited paint shops from other automakers, and I'm not sure that this one is any more high-tech or sophisticated than others, but like all things Lambo, the clip makes it all look super slick.