The De Tomaso P72 Is a Sexy Supercar with a Manual Gearbox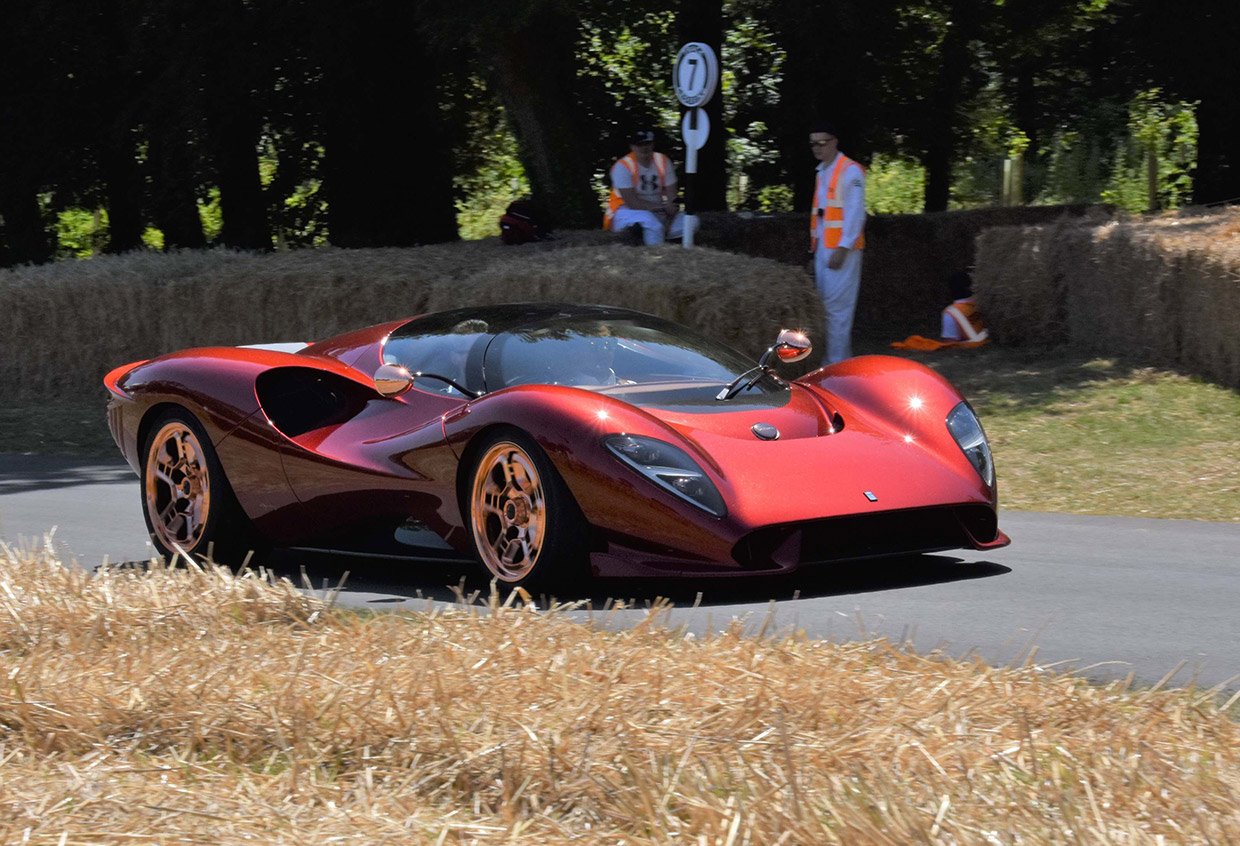 De Tomaso was one of the great boutique automakers of the 1960s and 1970s, cranking out sleek and powerful wheeled objects of desire like the Pantera and Mangusta. The company went dormant for quite some time, and has changed hands along the way. But now, De Tomaso is back, and they're showing off a bonkers looking new supercar for well to do gearheads.
Designed by Jowyn Wong of Wyn Design, The De Tomaso P72 made its debut at the 2019 Goodwood Festival of Speed. Like the cars that inspired it, the P72 is a low-slung, rear mid-engine, rear-wheel drive coupe, and still has a manual transmission, unlike most modern supercars
Official specs for the P72 have yet to be revealed, though vehicle is said to share elements with the Apollo Intensa Emozione, a powerful and lightweight sports car that packs a naturally-aspirated 6.3-liter V12 engine that makes 780 hp, and 561 lb-ft. of torque. The De Tomaso could also share its 6-speed Hewland dual-clutch sequential manual gearbox.
The P72 features slick butterfly doors that flip up from a carbon fiber monocoque body, and the not often seen use use of polished copperplate for its wheel rims and interior trim. I particularly love the use of old-school analog gauges instead of digital displays in the dashboard.
Official performance specs for the P72 are likely be revealed in the coming months. It's expected to sell for €750,000 (~$841,000 USD), and only 72 of the cars will be made, with production slated to start in 2020.