2020 MINI Cooper SE: MINI Goes Electric
england | EV | mini | mini cooper | mini cooper se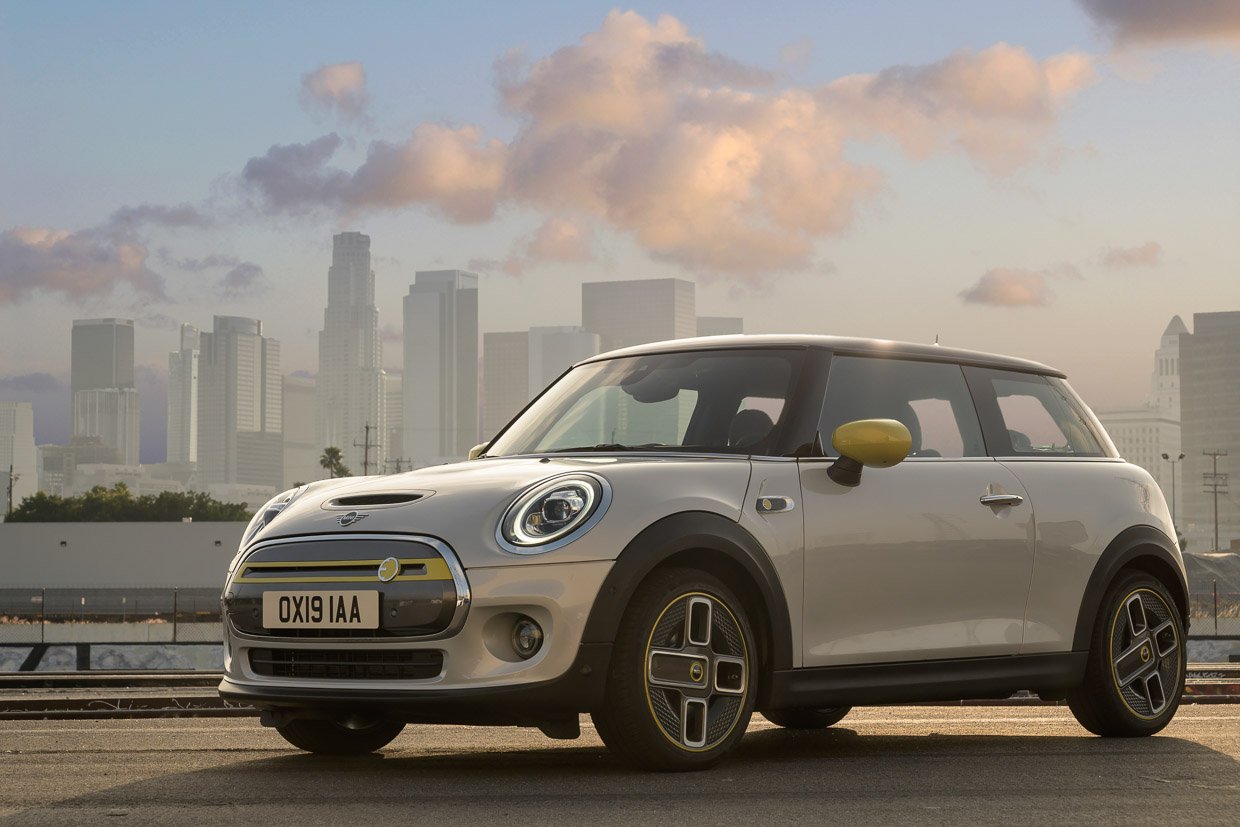 The MINI Cooper is a fun little car for getting around the city. It handles like a go kart, and fits just about anywhere. But if you're mostly sticking to urban areas and short commutes, it only makes sense to consider an electric vehicle. Now you can have both, thanks to the new MINI Cooper SE.
Other than its funky asymmetric wheels, and splashes of yellow, the SE looks nearly identical to a standard MINI Cooper, but this 3-door hatch replaces its gas engine with a front-wheel drive electric motor that makes 185 horsepower. That puts it right in between the 1.3-liter 3-cylinder and the 2.0-liter turbo 4-cylinder MINI engines in terms of power.
Official EPA specs for range haven't been announced yet, but MINI's current estimates put it somewhere around 144 miles. That's certainly enough for daily commutes into the city and around the burbs, but sadly not very competitive with cars like the Chevy Bolt, Tesla Model 3, or Nissan LEAF Plus, which all offer more than 200 miles on a charge.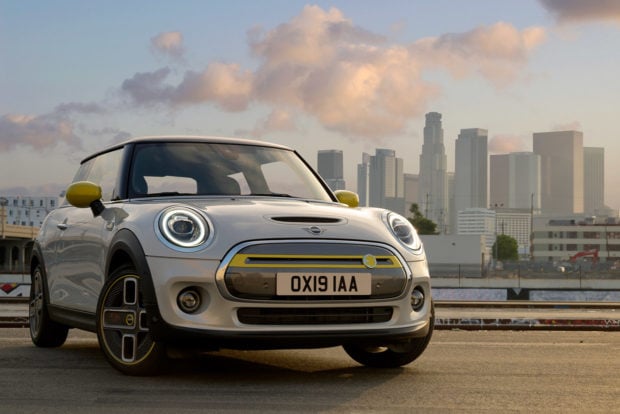 Still, I do love the distinctive British charm of the MINI, its quirky interior, Union Jack turn signals, and so forth. Plus, every MINI Cooper I've ever driven is a blast to drive. I'm not sure the same could be said about competing EVs. Like most EVs, the weight and low center of gravity of its the battery pack should help keep it even better balanced than a standard drivetrain.
UK deliveries of the Cooper SE start in March 2020, and those interested in pre-ordering one can do so now with a £500 deposit. Its base price in England starts at £24,400, or roughly $30,630 USD, – though that price is based on a British government EV incentive. MINI hasn't announced a release date or pricing for the Cooper SE here in the states.