Concepts from Future Past: 1969 Fiat Abarth 2000 Scorpione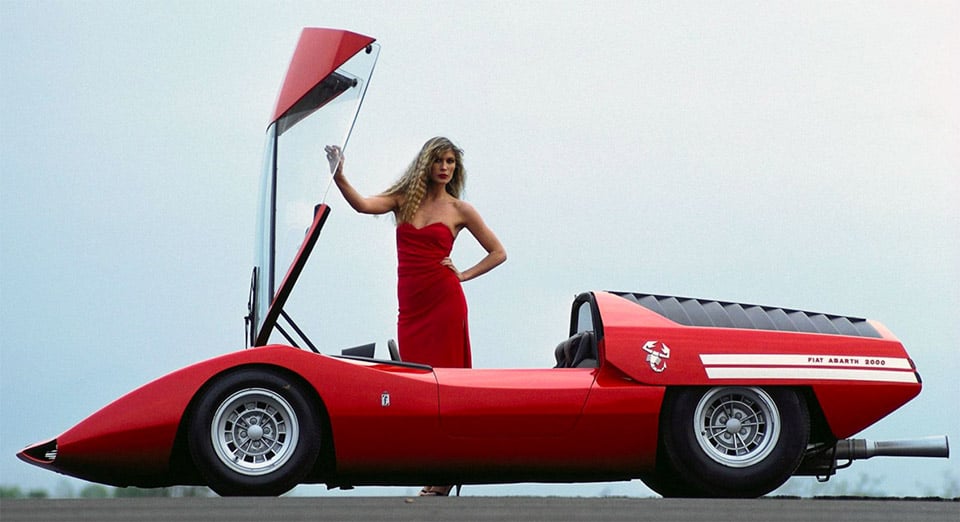 Designed by the inimitable Pininfarina, this gorgeous concept car embraced the best of Italian sportscar design, while sporting the almost always daft underpinnings of Fiat's Abarth division.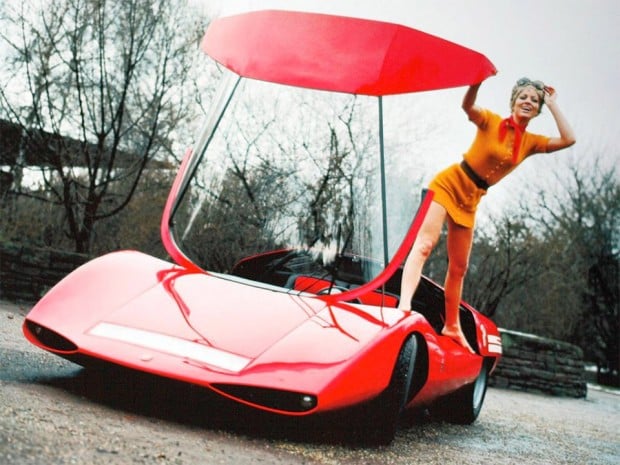 The one-off prototype was based on the chassis of a Fiat Abarth 2000 Sport Spider, but clearly had a dramatically more impressive body design than its sibling. Weighing in at just 1477 pounds, the car's rear-mounted, 220 horsepower 2.0-liter four cylinder engine was capable of pushing the car along at speeds up to 170mph. While its flip-up windscreen is incredibly cool to look at, chances are that it wasn't exactly the safest car ever built.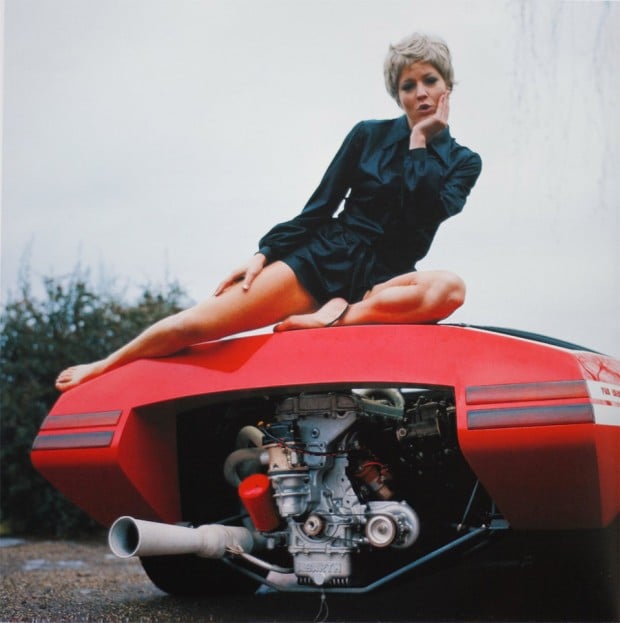 Stefano Bozzetti (aka 19Bozzy92) was fortunate enough to catch this rare bird up close and personal at the Villa d'Este Concorso d'Eleganza and posted video footage of the car, including its engine starting up and being revved. The thing sounds nuts, thanks to its ridiculously short exhaust pipe and lack of a proper muffler. But this is the kind of insanity what we want from Abarth, isn't it?
Last I heard, the car was owned by Shiro Kosaka a Japanese collector, who owns the Gallery Abarth in Japan.